I have been asked to sell some antique bikes for a friend. He does not have any sentimental attachment to the bike but would like to sell them to help finance his retirement. This is the first one I am able to post due to still identifying the others. Keep and eye out for those.
This one is a early 1915-1920 Iver Johnson cruiser. It looks to be in as found, barn fresh condition. I have not even cleaned it up. Wheels look to be the original fixed gear wooden wheels. There is some petrified rubber on the rear wheel. It has some surface rust, but most of what appears to be original paint is still intact. Please look at pictures. Starting at $4000. Please make an offer, I will not be insulted.
Bike is located in Southeastern PA. If shipping is needed, that would be extra. Would take to a local bike shop and have it packaged.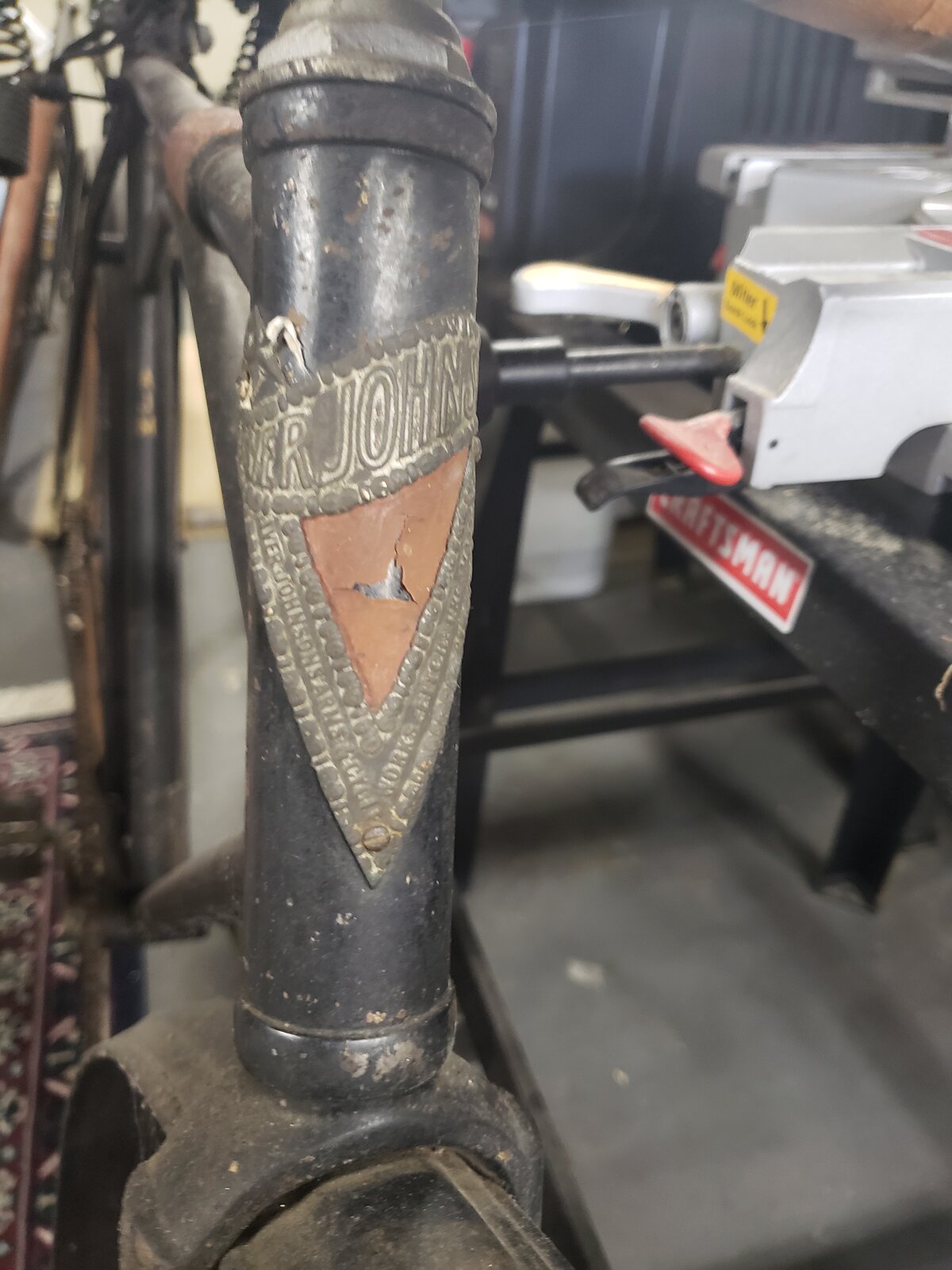 Last edited: