Finally riding a big boys bike
Time to find this one a new home. I believe it is a 1952 (A1351468). Patina and colors are fantastic. Incorrect parts include rims (Schwinn S2's from the same era, I have the originals but they are roached), pedals, and Delta fender light. Not sure about the seat. Horn works, light for show only. Seat could use some newer seat post clamp parts. All bearings packed and paint/chrome waxed. Rides nice and smooth.
$650
$550 OBO
. Cash only. No shipping, pick up only. I would be willing to travel about an hour from my location which would put it in the the South Bend, Fort Wayne, or Kokomo, Indiana region.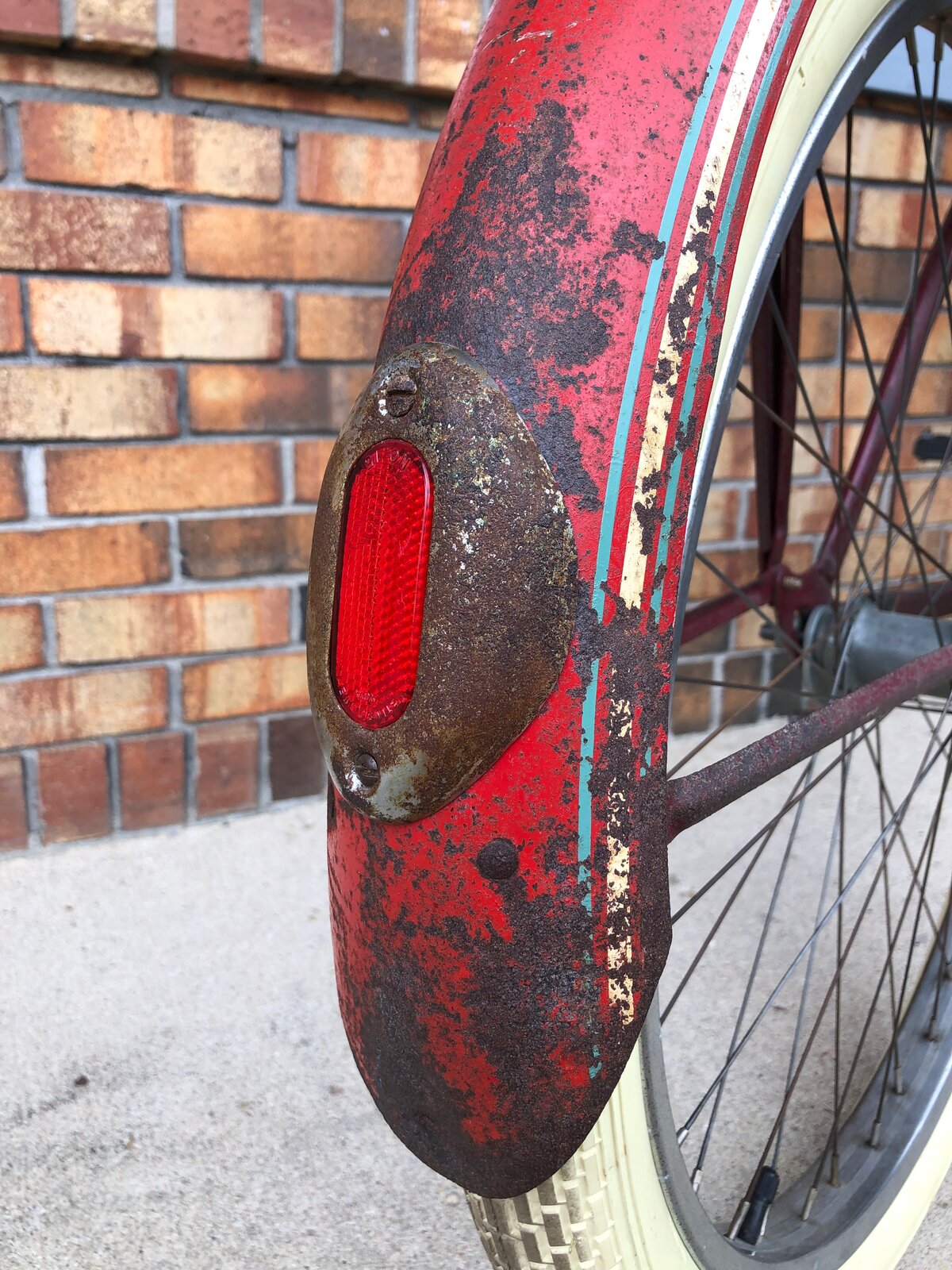 Last edited: