Finally riding a big boys bike
So she's not finished, but it was a beautiful evening so I rolled her out of the garage so I could take some glamour shots. And a quick ride around the block.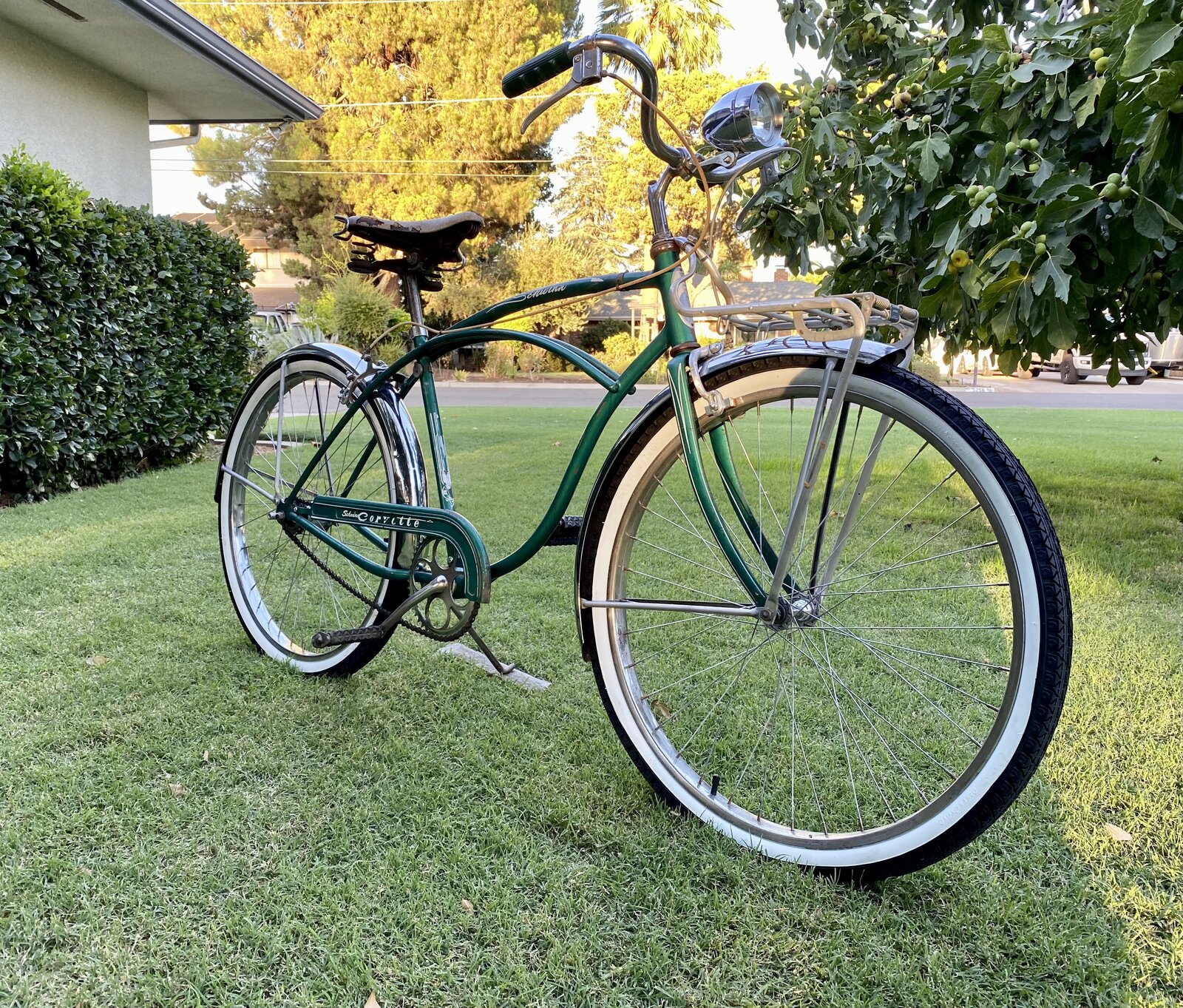 I still need to install the S&A thumb shifter and cable, the front fender is missing the bracket that attaches to the brake mounting, and she needs a bit of polishing, but otherwise she's good to go. I know the purists will tut-tut over the rack and headlight being incorrect, but I'm on a TIGHT budget right now, and I got these items CHEAP. I also need a replacement rear fender, as these are from a mid-sixties middleweight, and a keen eye might see that it doesn't fit quite right, but again, the price was right.