Wore out three sets of tires already!
Let's try this again. Up for your consideration is an original Roadmaster Luxury Liner...there has been some discourse about the year of this bike and consensus pegs the year at 1949. The A serial number was used in 1947 and again in 1949. This bike appears to be a 1949 with a 1950 tank...I believe this tank to be original to the bike based on information from the prior owner and the patina matches perfectly. A likely explanation is that CWC used up their series 1 parts and married it up with a series 2 tank so in essence a transition bike? Nonetheless, this is an early Luxury Liner and if you have tried to find one, there aren't a lot out there and those that have survived look like boat anchors. The design of the bike was by famed industrial designer Brooks Stevens (famous for the design of the Oscar Meyer Weiner mobile among other things). I love the lines on the early model Luxury Liners compared to the '50 and up models...this is one of the most elegant post war designs...Brooks nailed it! Bike is a legit CW stamped frame in original paint + patina minus the chain guard which has been repainted (chrome gills still present so done tastefully), tank and rack in original paint as well. Headlight is a reproduction but I have the original which will be included and was repainted likely at the same time as the chain guard. Bike has some wear as one would expect but no major warts...tank is solid, bike rides beautifully. Bike is equipped with barrel tail light (no rot), working horn, Torrington 10 pedals, gulco rear reflector, shockmaster fork (I actually think these ride better than the Schwinn springer), killer head badge, nice chrome...all the goodies you would expect. Asking $850 plus shipping.
Check out the pics...they tell the story...this bike is gorgeous.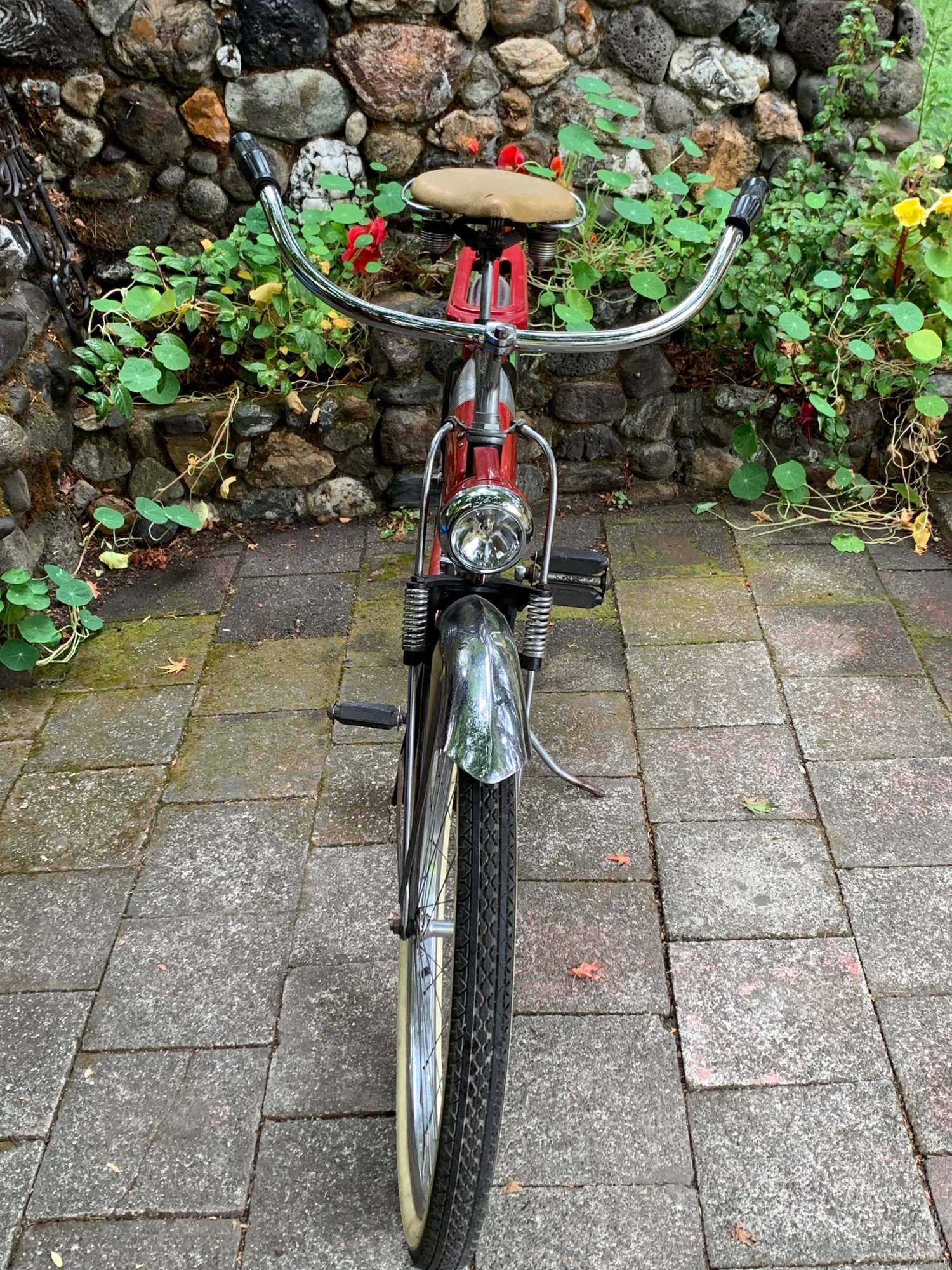 Last edited: