Wore out three sets of tires already!
Hey everybody,
Looking for some help identifying these rims if that is even possible. Looking to put them in the for sale section, I just don't know what they are. I took these in trade in Southern Ca. about 15 years ago thinking they were a bit interesting. I believe these are early motorcycle rims (teens or '20's?) that have some more contemporary hubs laced into them.
What I see:
Looks like a 26" wheel that accepted a tire larger than a 2.125" balloon, maybe a 26" x 3".
Profile is a full 1" deep.
No flange or rolled lip so glue-on tires?
Look to be faded CAD plating or maybe even galvanized, with clear traces of very thin black pinstripes.
Width across rim is roughly 2 3/16ths of an inch.
Heavy duty spokes and front hubs installed, with rear hub from Mexico.
Didn't measure thickness yet with a micrometer to determine what guage steel was used, but these wheels are heavy, stout.
What say you?
I appreciate your input and expertise!
Mike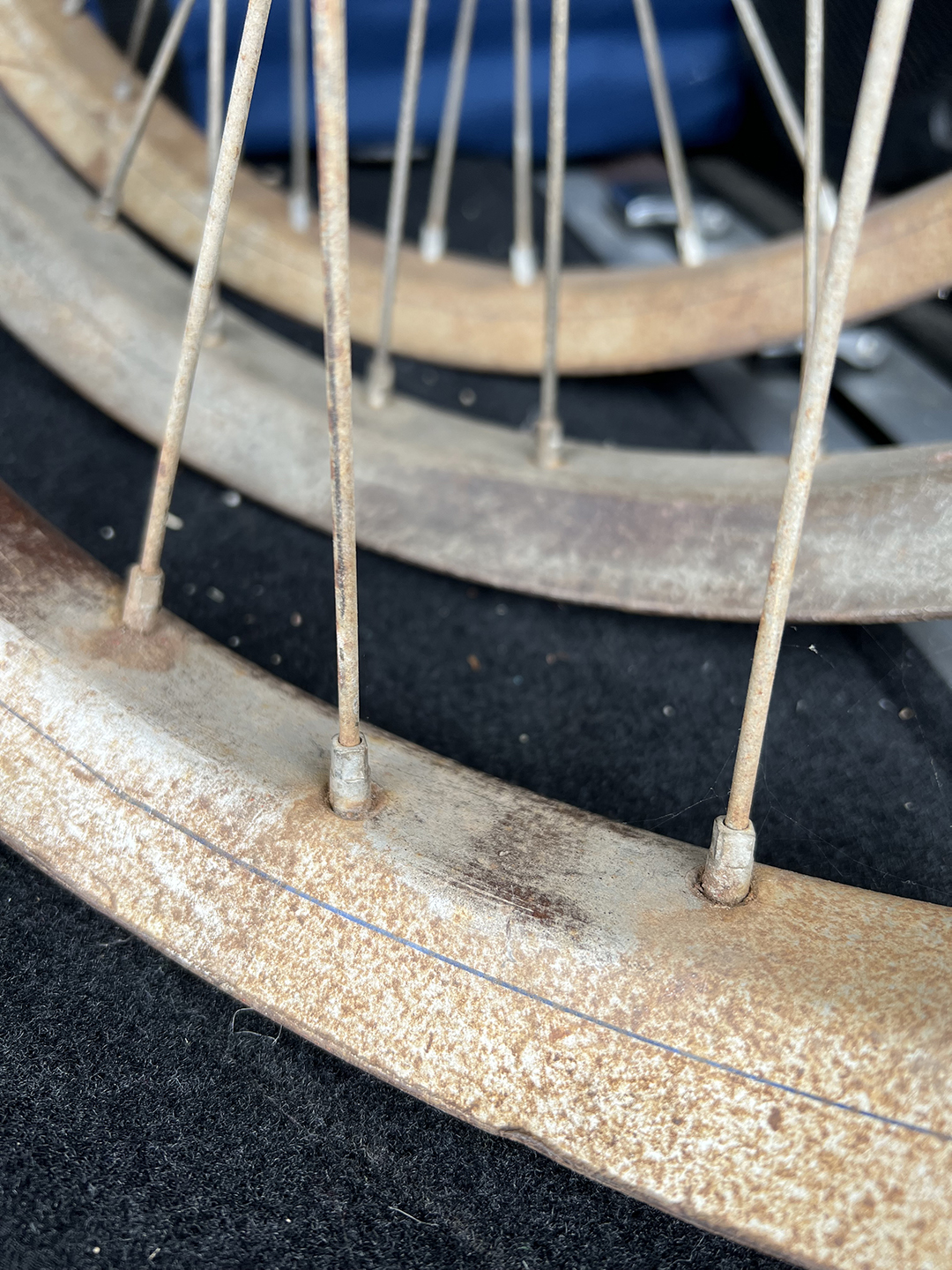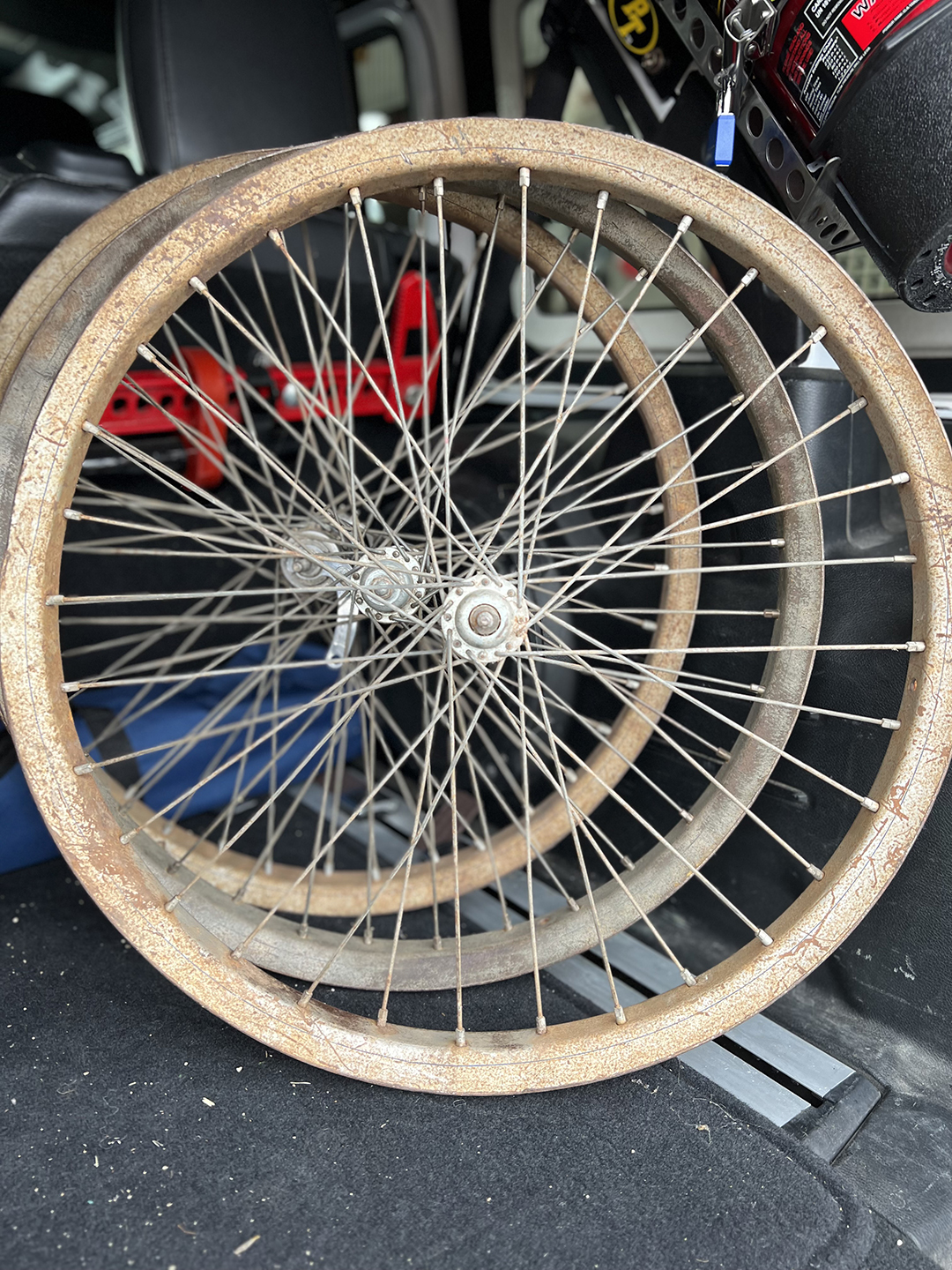 Last edited: