Wore out three sets of tires already!
Howdy
I have a very decent frame, most likely '46 or '47, but has a few small dings in photos 8-11. There is some touch up paint, mainly on the head tube. Comes with crank, BB, and everything attached to frame. $250 plus shipping. paypal preferred, thank you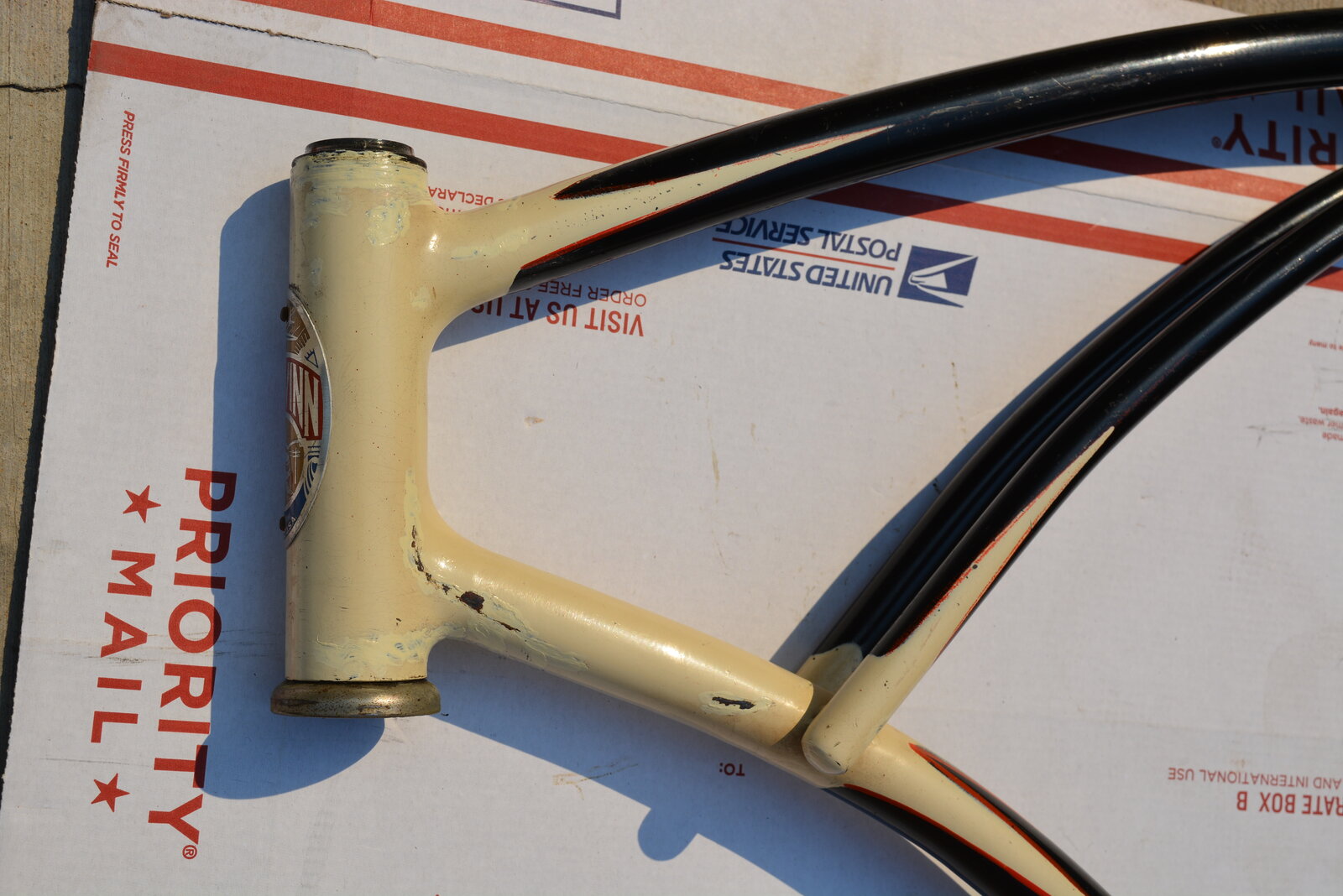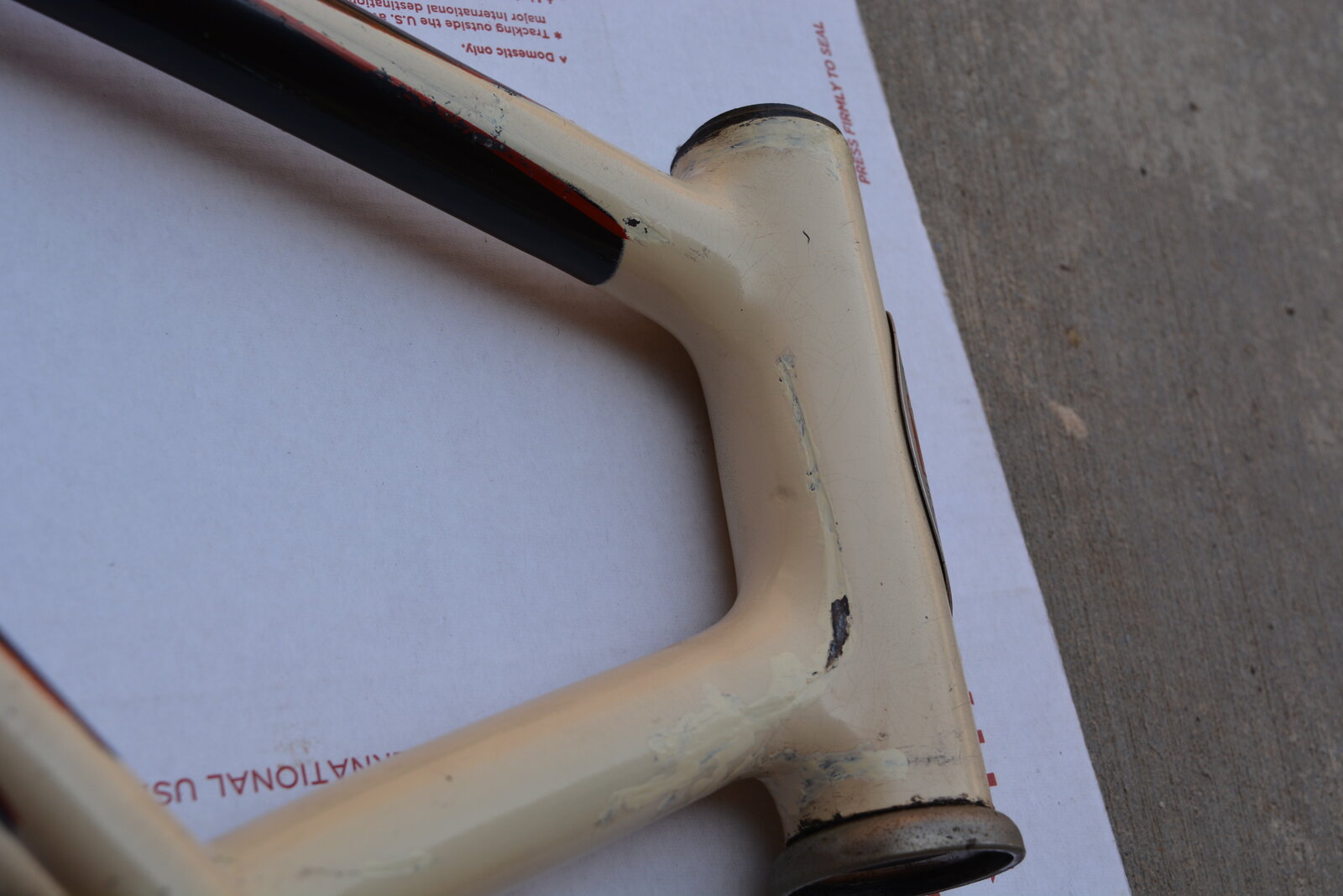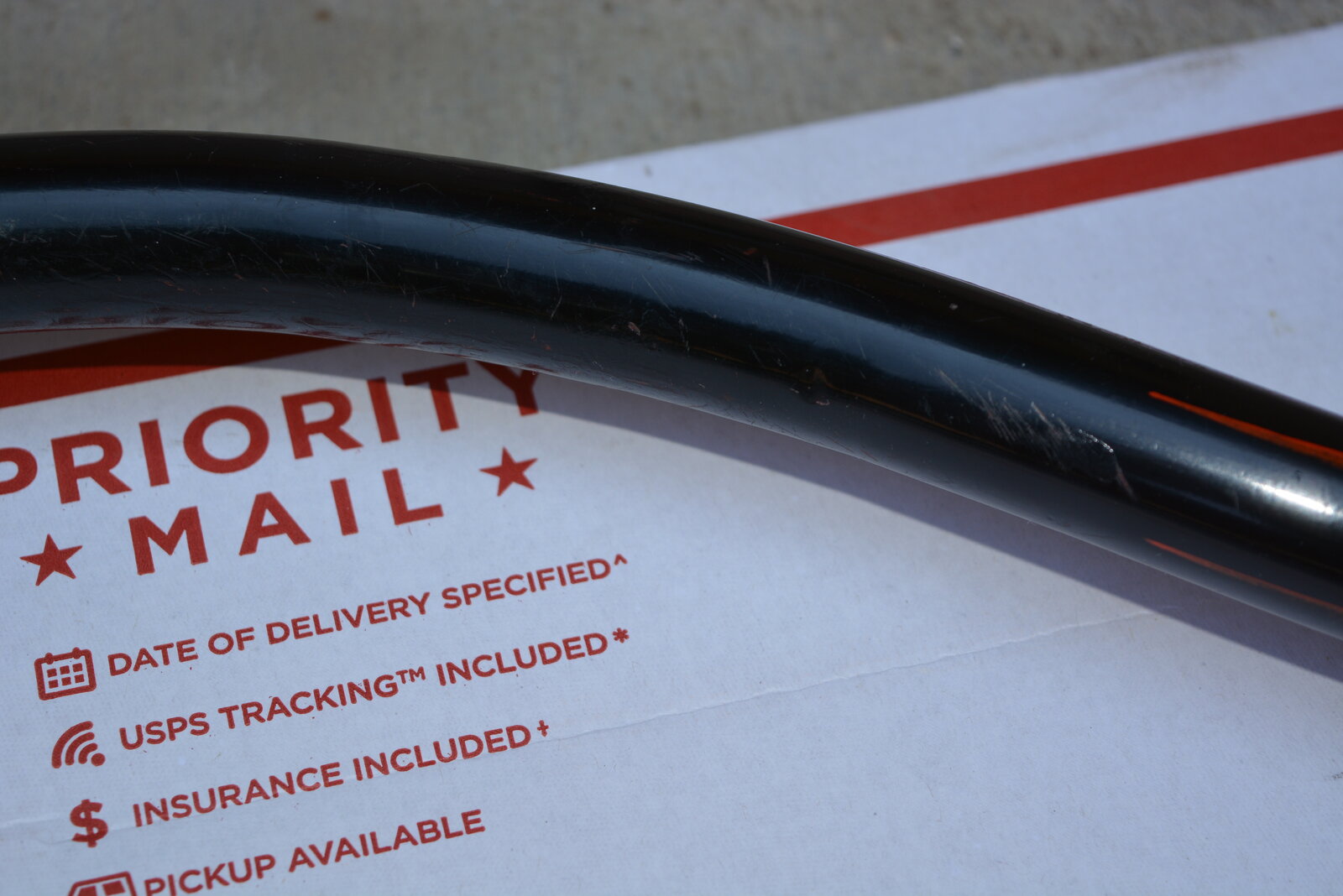 Working locking springer fork. A lot of dings on the back of left leg and front of right leg. Non AS key but has "1949 bike schwinn" lightly engraved on one side.
Skinny truss rods. $175 plus shipping
Repainted but complete 6 hole rear carrier with og longer bolts to attach to frame. Some small dings on the top side that might pound out. Original glass reflector but repop rear dome piece. Not sure if the nuts and bolts are originals. Still a nice, mainly straight rack for a daily rider. $175 plus shipping
Last edited: