Riding a '38 Autocycle Deluxe
disassembly/dismantle of missmatched excellent early Ray parts

Bobcycles@aol.com

1964 dated frame set as shown... Decent sky blue match, looks like fairly good quality paint etc.
Some minor chips, pretty small and minor...as you see it with guard, crank, badge, chain etc.
450.00 plus the ride.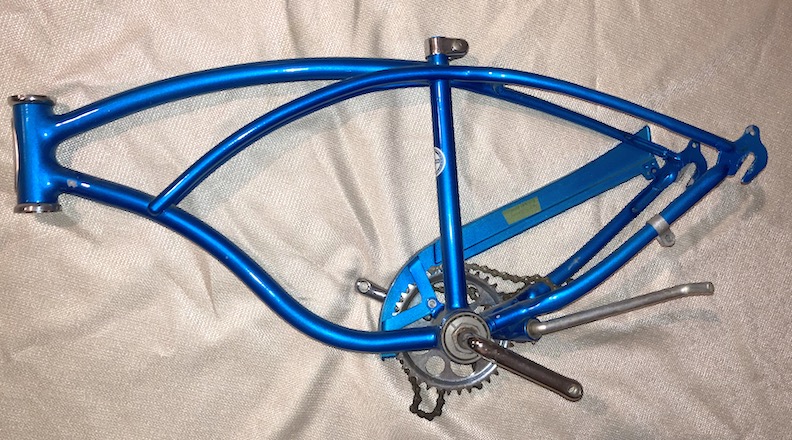 Excellent original chrome 1964 fork (early one), this does NOT appear to be replated but not 100% positive...sure looks
like original plating.. Excellent condition...one fork leg has a few minor scuffs as shown. Closer observations on the fork reveal a "Krate" era steer tube. Should be noted.
800.00 shipped
Excellent restored 65 deep tufted seat with reflector... Very nice resto job, I believe an old Pete Hyperformance
rays resto but not positive. Looks very original
Pan used for the resto was a 71' era pan... grommets !
300.00 shipped








Excellent I'm guess rechromed? square loop 'crimped' 64' sissy bar... Not the early version. Beautiful!
Persons stamp is legible.
250.00 shipped
Long seat post and hard to find LONG "Q" bolts ( for early version sissy bar )
100.00 shipped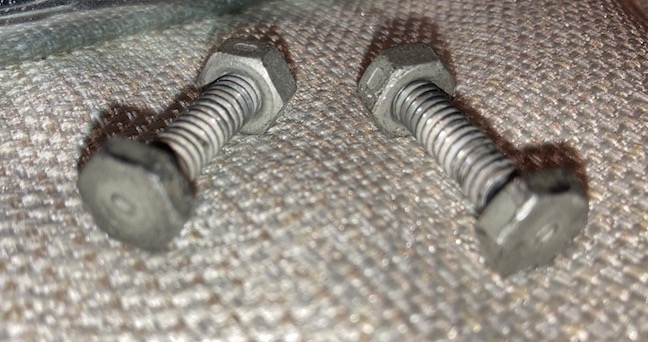 Beautiful original unrestored large cap Bow pedals...Very very nice originals Not NOS but
excellet!
200.00 shipped







Possible discount on multiple purchases..
Last edited: