Early Sidewalk bike.
Very old house paint.
Goes down to red
Nice wheels.
Cool rear motorbike fender
No badge unfortunately was thinking by chainwheel
And frame to be " Elgin Junior " but screw holes up and down seem to be a little taller or spread apart to be.
No positive but Info would be great.
I don't believe fork is tweeted even though looks to be in Picts. Forks flairs out over wheel as it decends from crown.
I can send seperate pict if needed to better justify.
$245 shipped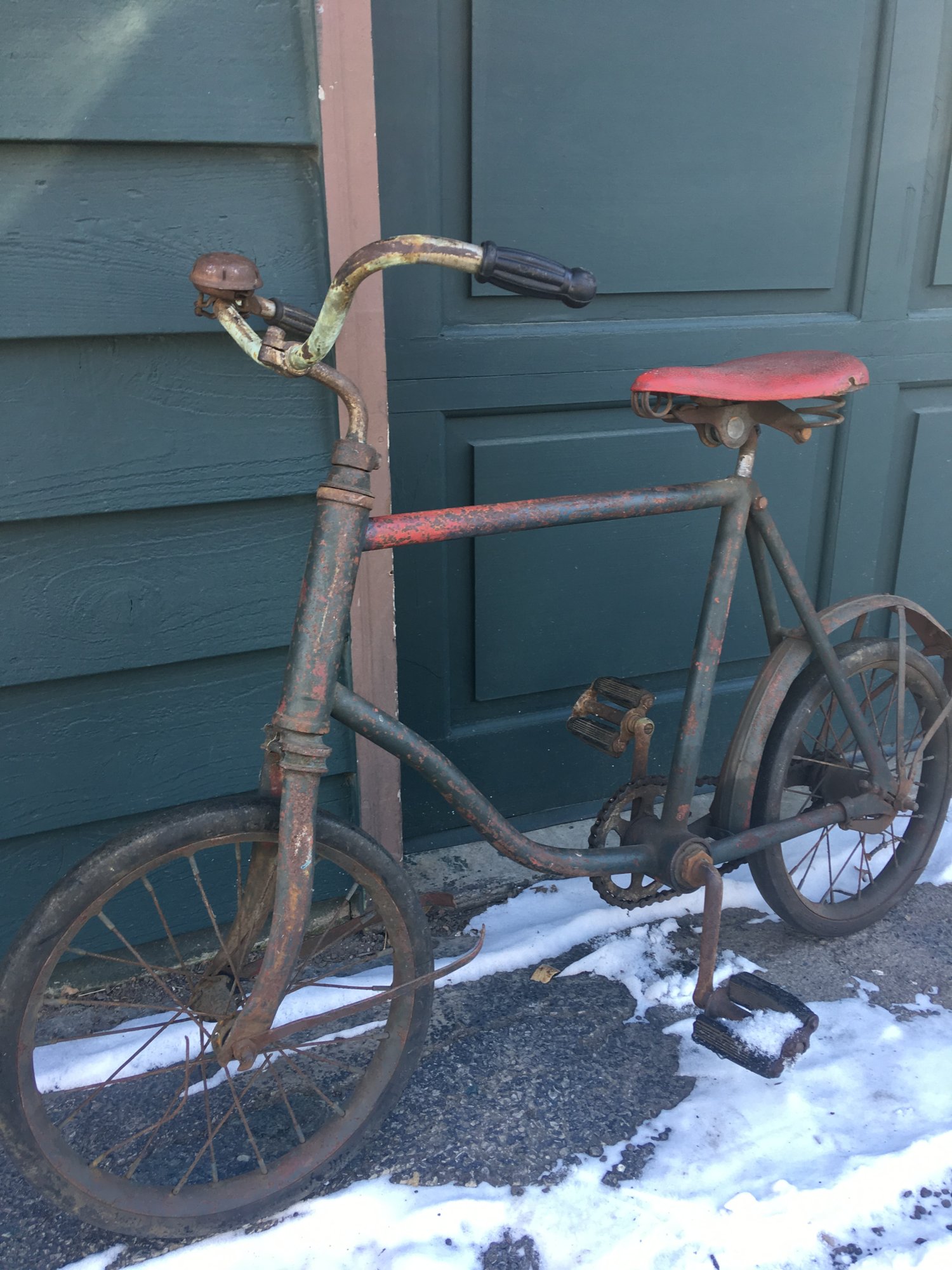 Last edited: