Finally riding a big boys bike
I recently acquired two early short frame Super Deluxe Survivors that I've known about since 2006.
Both these Stingrays were up in the San Francisco Bay area back then and I lost out on the BA Opal Violet S/D in an eBay auction and the M4 Radiant Sky Blue S/D I passed on because I purchased another M4 Sky Blue Deluxe Stingray, plus numerous NOS and mint used parts from the same gentleman's collection.
Both of these Super Deluxe's went down to SoCal around 2007, but now they made the trip back up to NorCal and are finally in my collection.
Both bikes are Factory paint, seats, chrome, plus the front and rear tires on both are the born with dated Originals.
I just finished a complete tear down of the Blue M4 for the bearing clean and grease, date code information and a gentle clean.
Here are some photos of this stunning J36-6 Schwinn Super Deluxe.
Obviously this bike wasn't used much from the look of typical wear points on a bicycle.
The "three point" rub (both top bends on handlebar and top/sides of seat strut (high loop) show very slight rub. These are not from riding, but seem to be on the very top bends as when you flip the bike upside down.
The other area of damage occurs on the outside of pedals, which this bike has very little on the big caps.
The most notable lack of wear are the Original tires. The center seam is still visible on both front and back tires.
I'll post additional information and photos later on a few significant items pertaining to this Stingray.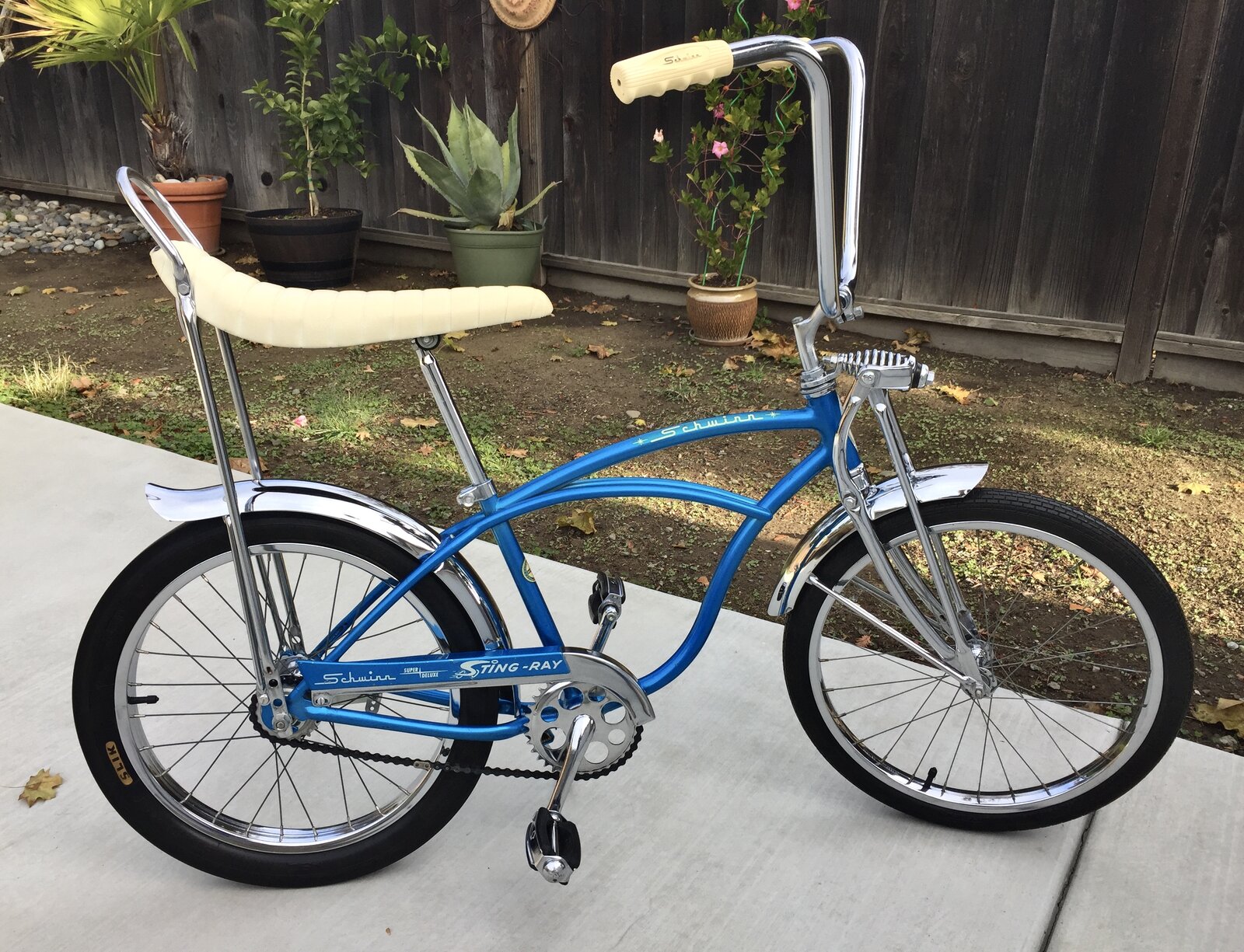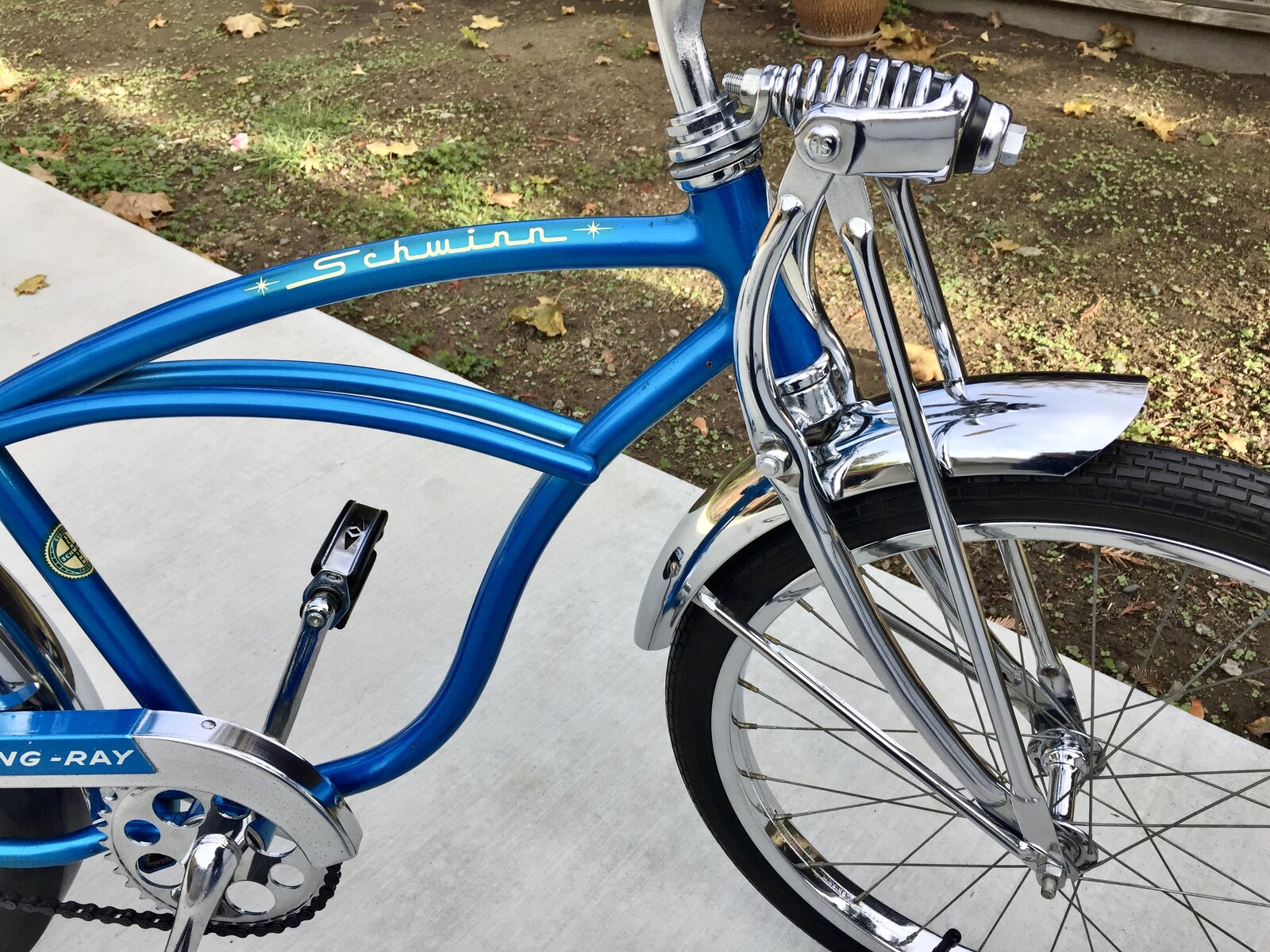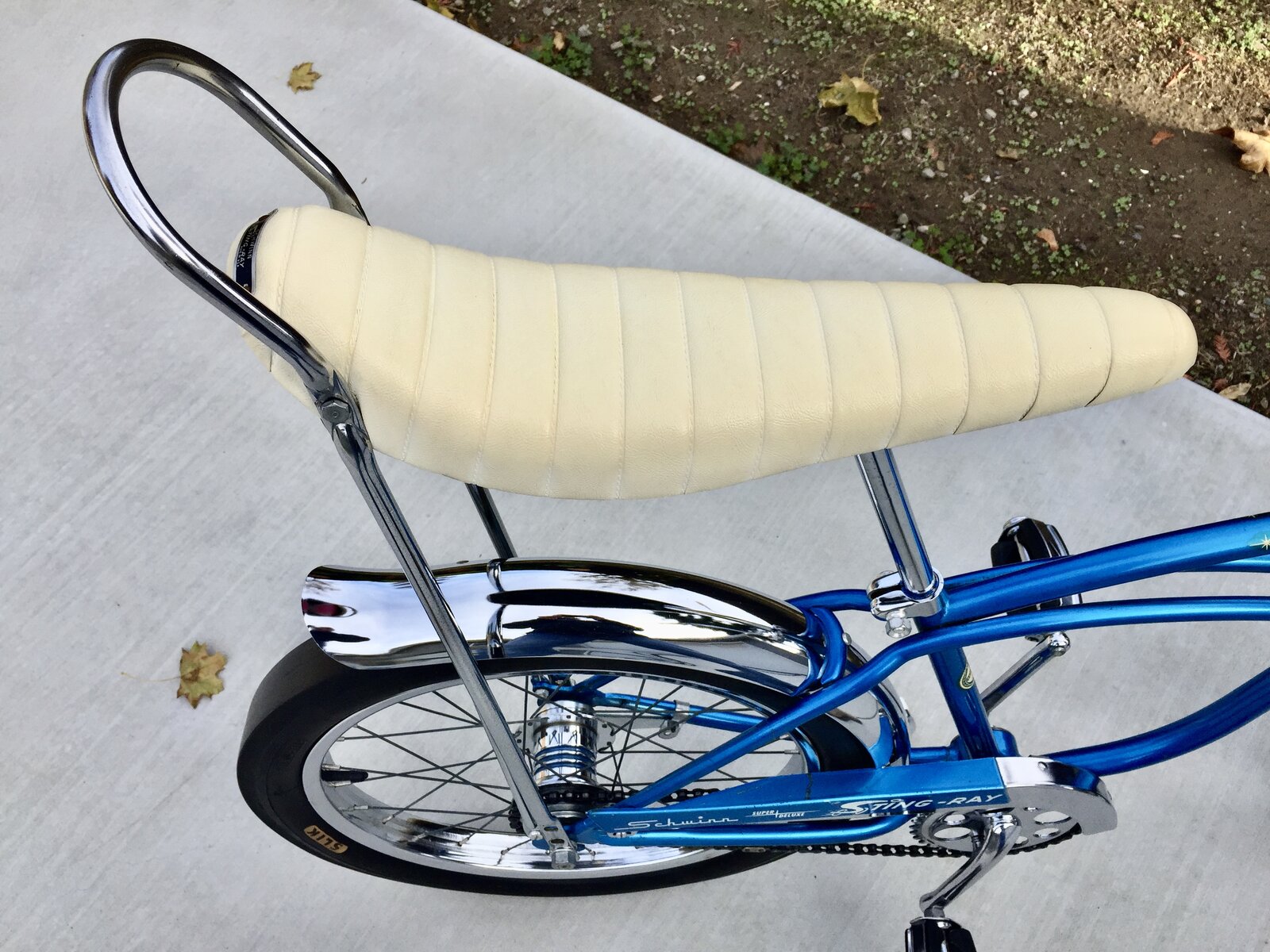 Last edited: