This original paint bicycle has many scrapes and chips and the plating is well worn a missing in places but overall the bike is very presentable as-is.
The tank door is a replacement that had been repainted and distressed.
The saddle has some discoloration .
The tires hold air for a day or two at a time; both need to be replaced before this bike could be ridden.
The Elgin trigger horn works
$900 plus shipping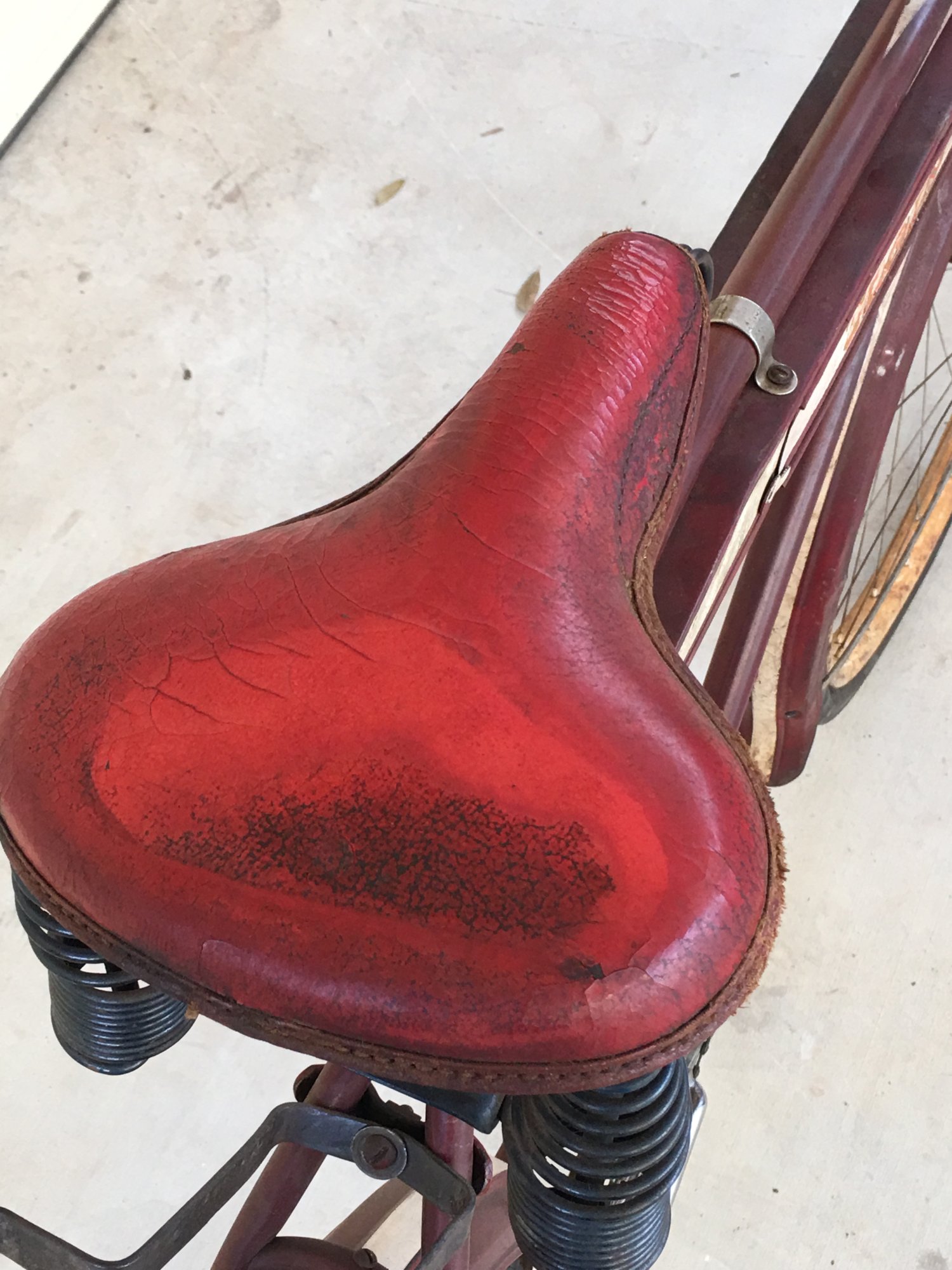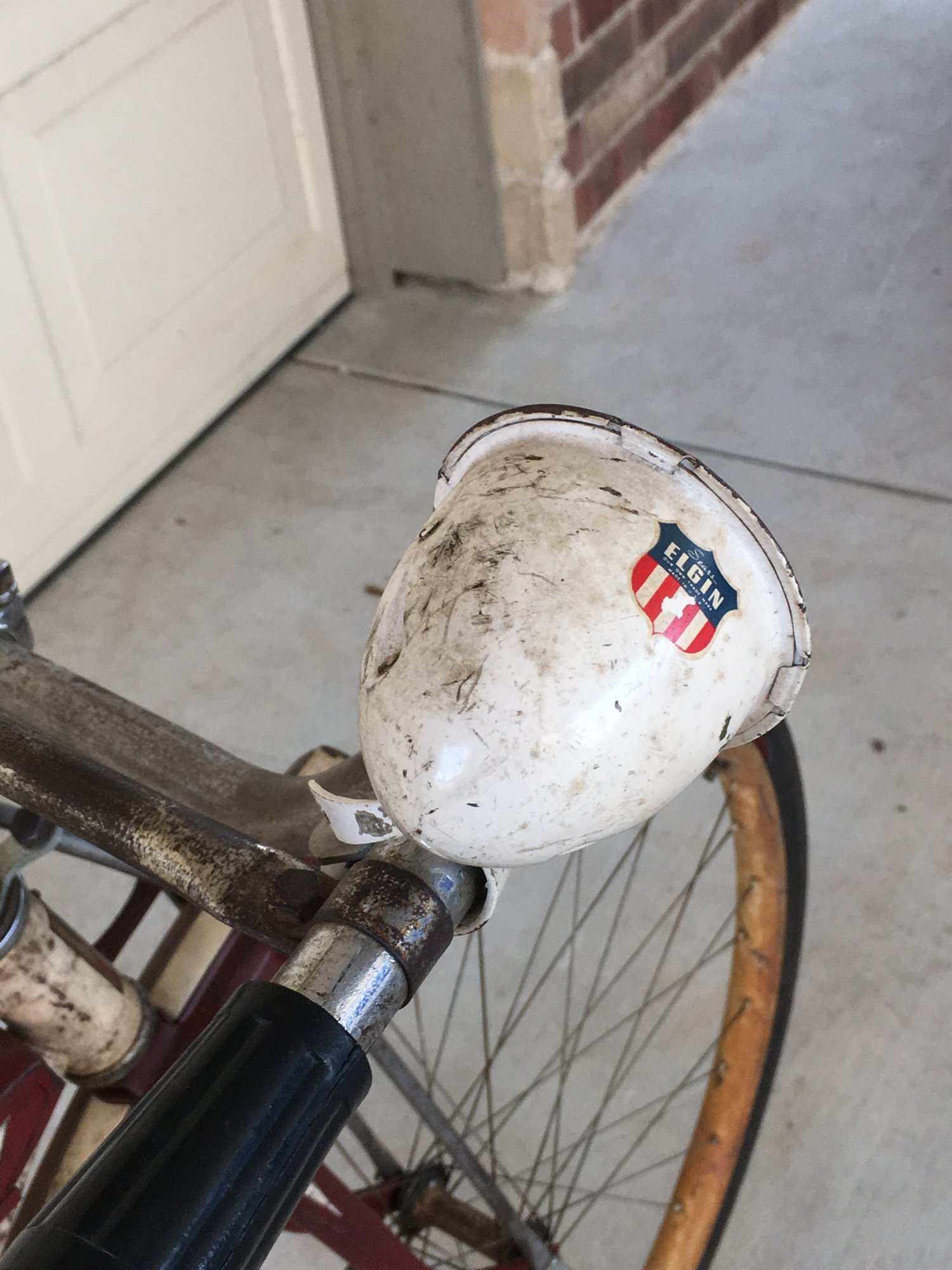 Last edited: