Wore out three sets of tires already!
I've got way too many bikes and bike parts. Packing them for shipping takes time that I really should be spending with my kids, so I'm offering them discounted for local pick up only.
Every part here is $1 a piece, first come, first served. Pickup is this Sunday, August 30 only between 10:30 am and 4:30 pm.
The following bicycles are also being offered:
1939 Viking Special
. Has
frame crack
. $200
1952 J.C. Higgins Colorflow
$200 (Since I purchased it, I replaced the tires with nice whitewalls. I cleaned it up - it just need to be reassembled. May be missing a couple minor bolts/screws)
1967 Schwinn men's cruiser
$30
1970 green Schwinn Panther or Typhoon
$75
Schwinn Breeze five speed black
$25
1988 Schwinn one speed with 700c wheels
$75
1978 Raleigh Tourist with upgraded aluminum 28 x 1.5 wheels
and tires and Kool Stop Salmon brake pads $175
We've got truss rods here, a couple of skip tooth sprockets, including one Schwinn, correct derailleurs for a Krate, and more. Also some Schwinn France hubs, forks, aluminum handlebars, and all sorts of Weinmann brake bits. There's at least one Sturmey Archer three speed hub.
I stumbled across an AS seat post bolt and clamp among all of this. Also some nice vintage Schwinn quick release brackets, Schwinn LeTour crank set and forks. Also Schwinn derailleurs GT100, GT400, and GT450. There's are two Schwinn necks and handlebars. There are several Schwinn chainrings and cranks.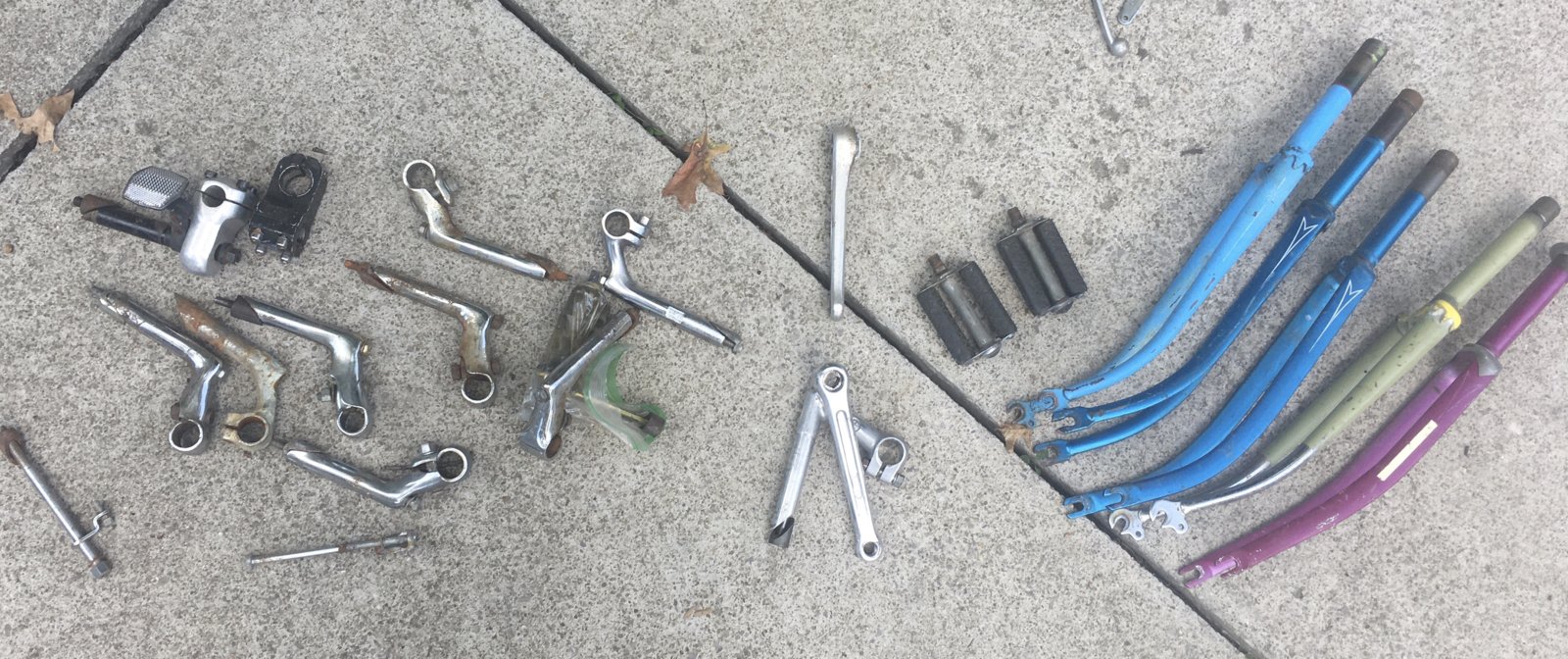 Last edited: