Here we have some Excellent Parts !
A. EA Pancake Horn
Nice chrome!
255 shipped
B. Original Pearsons Majestic Green Glass Reflectors. Wow !
Large 55 shipped
> > SOLD
Small 35 shipped (3 available)
C. EA Horn Button.
Looks to be a nice reproduction.
85 shipped
> > SOLD
D. Very Old Schwinn World Stamp
This is a partial stamp (for envelopes?) and is from Schwinn's very beginning, i.e.,TOC.
25 shipped
E. TOC Flag Bell top paper weight
. . with felt bottom. Perfect use for bell top !
75 shipped
F. Cinelli Stem
55 shipped
> > SOLD
G. NOS Torrington JR Blackout Pedals !
Wow, straight from the Torrington factory, in the wrapper, with none of the typical "shelf rust". Great for display !
95 shipped
H. Pair of Campagnolo Cone Wrenches.
13/14 and 15/16. Great condition.
55 shipped for both
I. Cool OLD "PIONEER" tool pouch, With the tools ! For display, or toss it in your tank.
35 shipped
J. NOS, or replated Jiffy Stand.
95 shipped
> > SOLD
K. Excellent Original Campy BB race/pedal wrench.
65 shipped
Paypal F&F, please.
Please use direct email:
tocatahula@sbcglobal.net
First to reply gets em !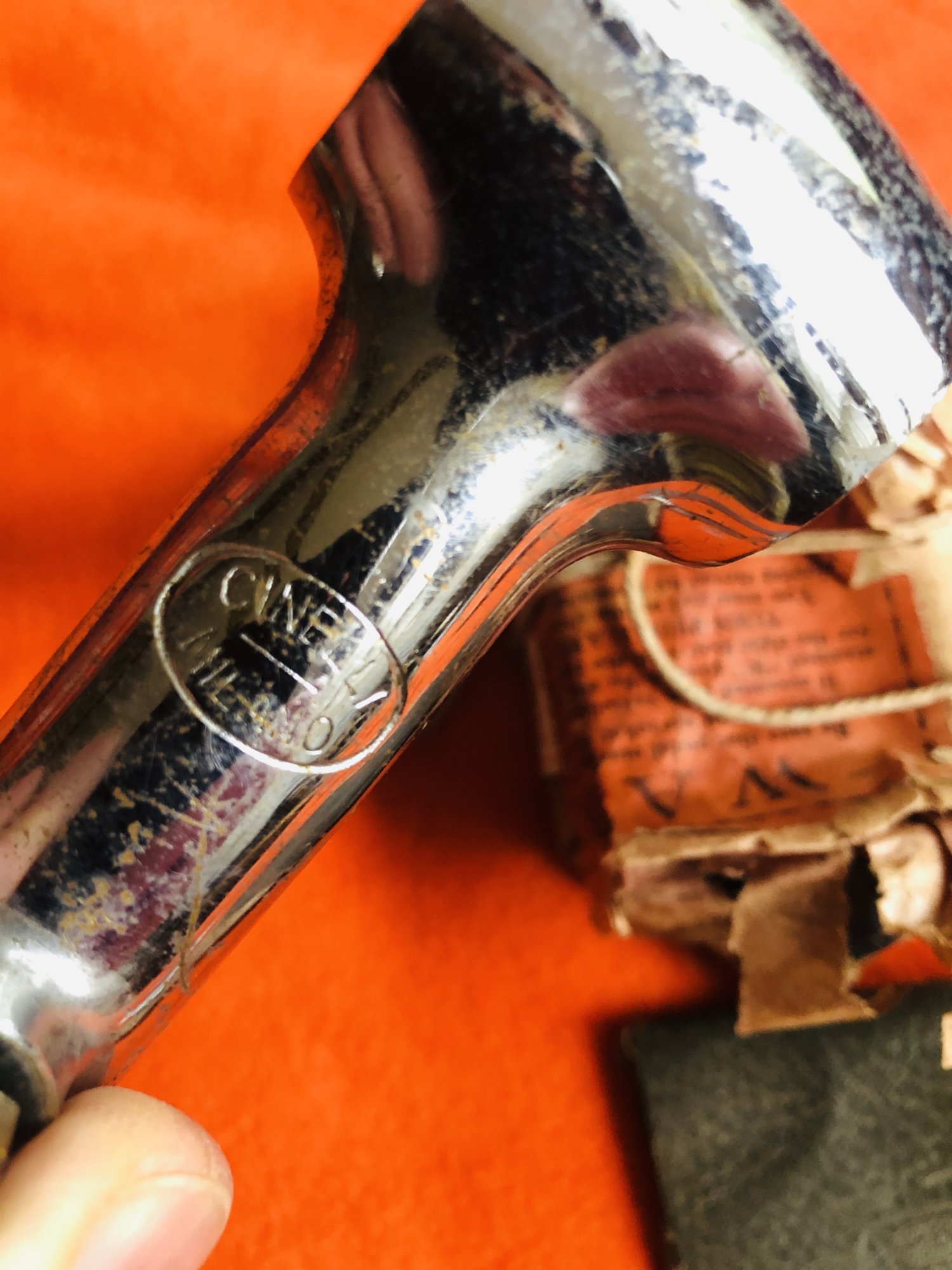 Last edited: