Oct 23, 2016
1,689
1,053
44
Az
Selling my original Schwinn kickstand removal/installation tool. These are one of the most useful things to have if you're going to mess with Schwinns at all. This one is in excellent shape. It's grimy and needs a good cleaning and polishing on the metal, but I will let the buyer clean it however he or she chooses. The rubber handle is excellent with no splits or cranks. Lettering is beautiful. Park tools made one of these for a few years and even they are no longer available. It's a must for the true Schwinn collector. They don't come up for sale very often and even less in this condition.
Price is now only $78 shipped in the lower 48
. Let me know if you have any questions or need any mode pics. Thank you!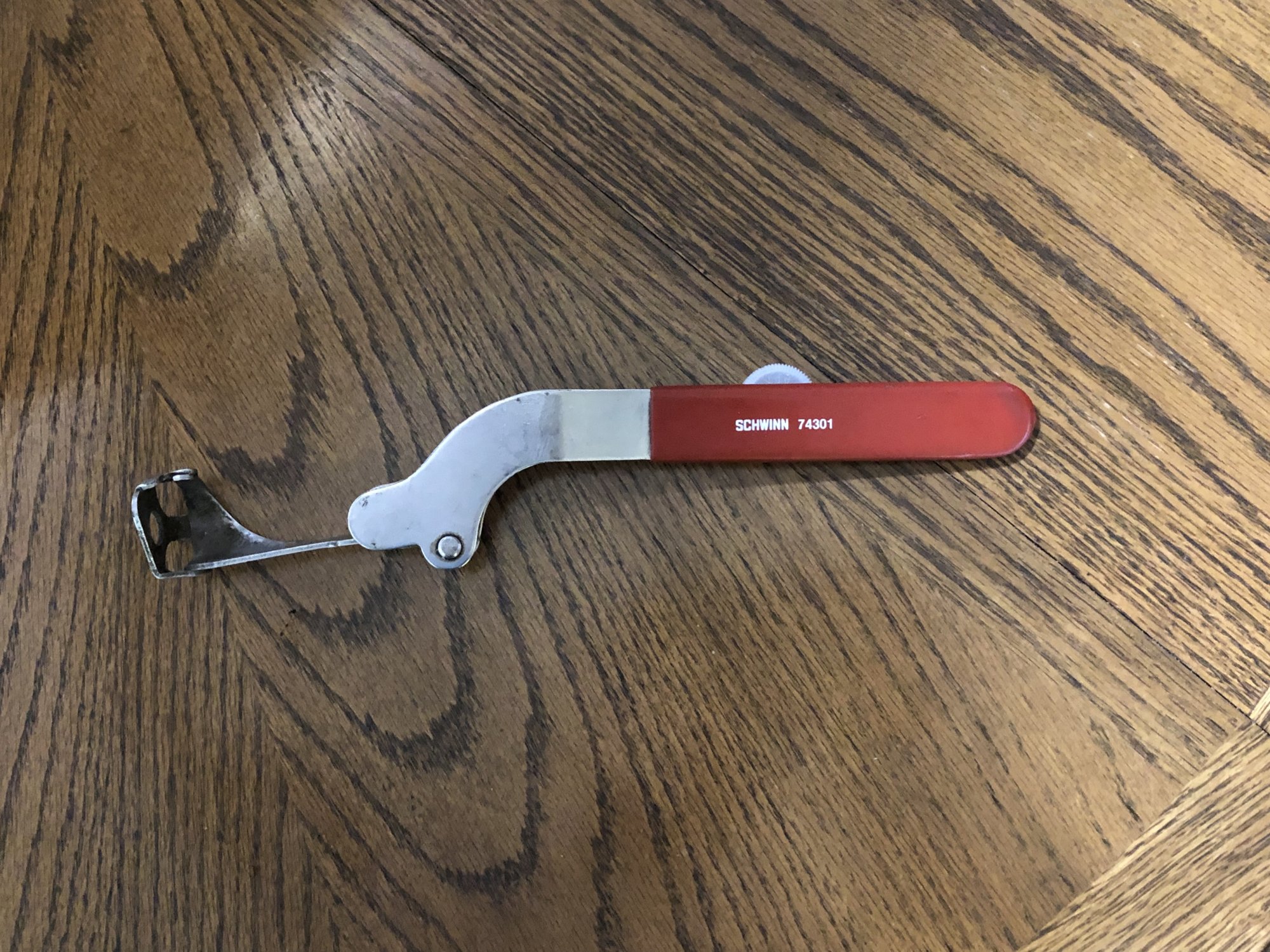 Last edited: