Riding a '38 Autocycle Deluxe
As the title states, an Excelsior built Elgin motobike with a bottle cap type badge. In original as-found red paint with black stripes. Could be cleaned up for a different presentation. Also includes original wood rims (paint loss) and tires, drop stand and Persons saddle. Decent condition, scratches, scrapes, fender denting, replaced grips, one Wald pedal has edge scrapes, and some paint loss as expected; saddle cover is loose, a great restoration candidate for leather replacement if you wish. I would love to keep this but I am out of room!!!! A sweet bike with great potential!
$975; NOW $750 plus the ride!
Please PM to purchase.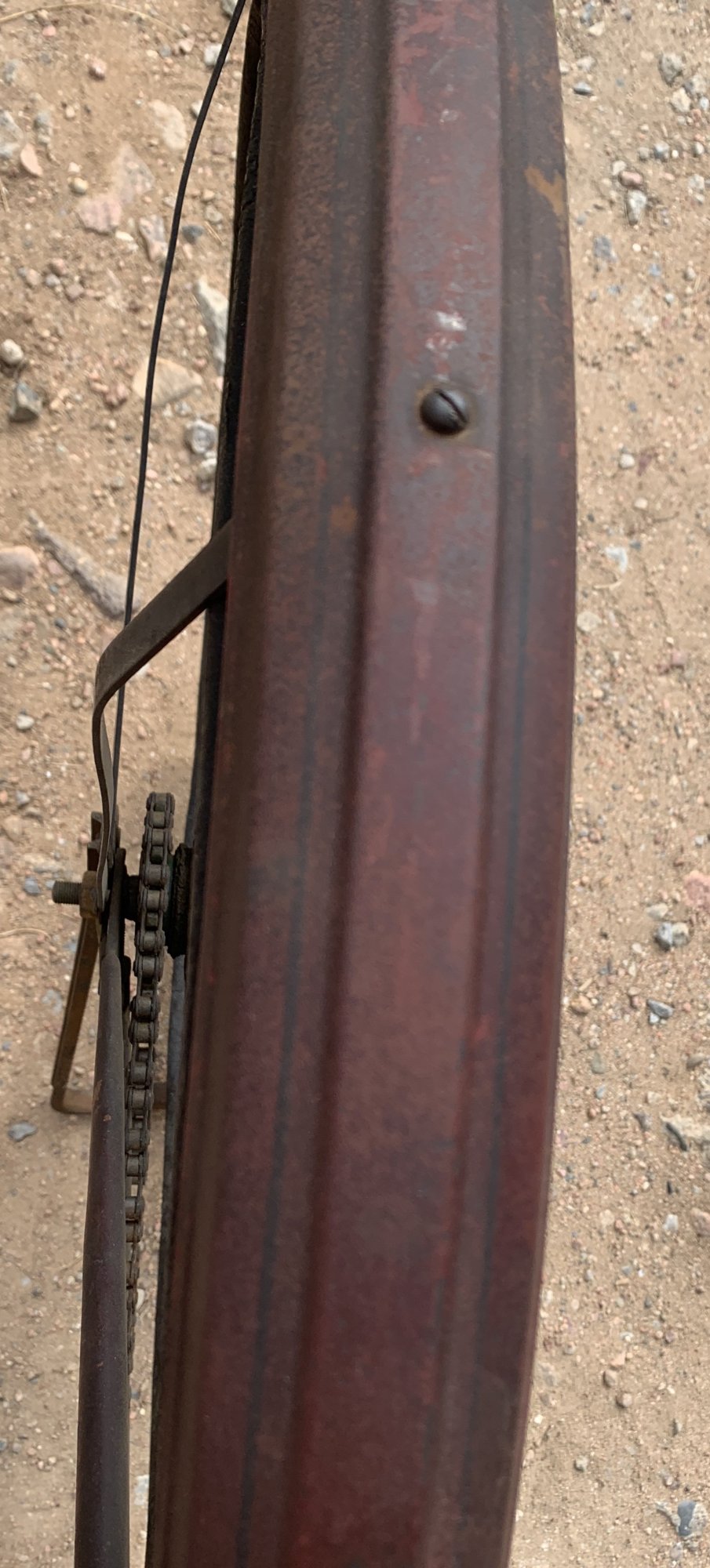 Last edited: