Boy I don't know how long I ll keep this listing going for .
I figured I'd give it a shot to free some room
I have been super fond of this wagon
One of my first riding toy items I ever bought.
The color is amazingly great , cracked paint
All four hubcaps , excellent rubber , green pins .
The script if crisp
Deluxe edition with hand brake .
$300 plus shipping
Or
Free ride to ML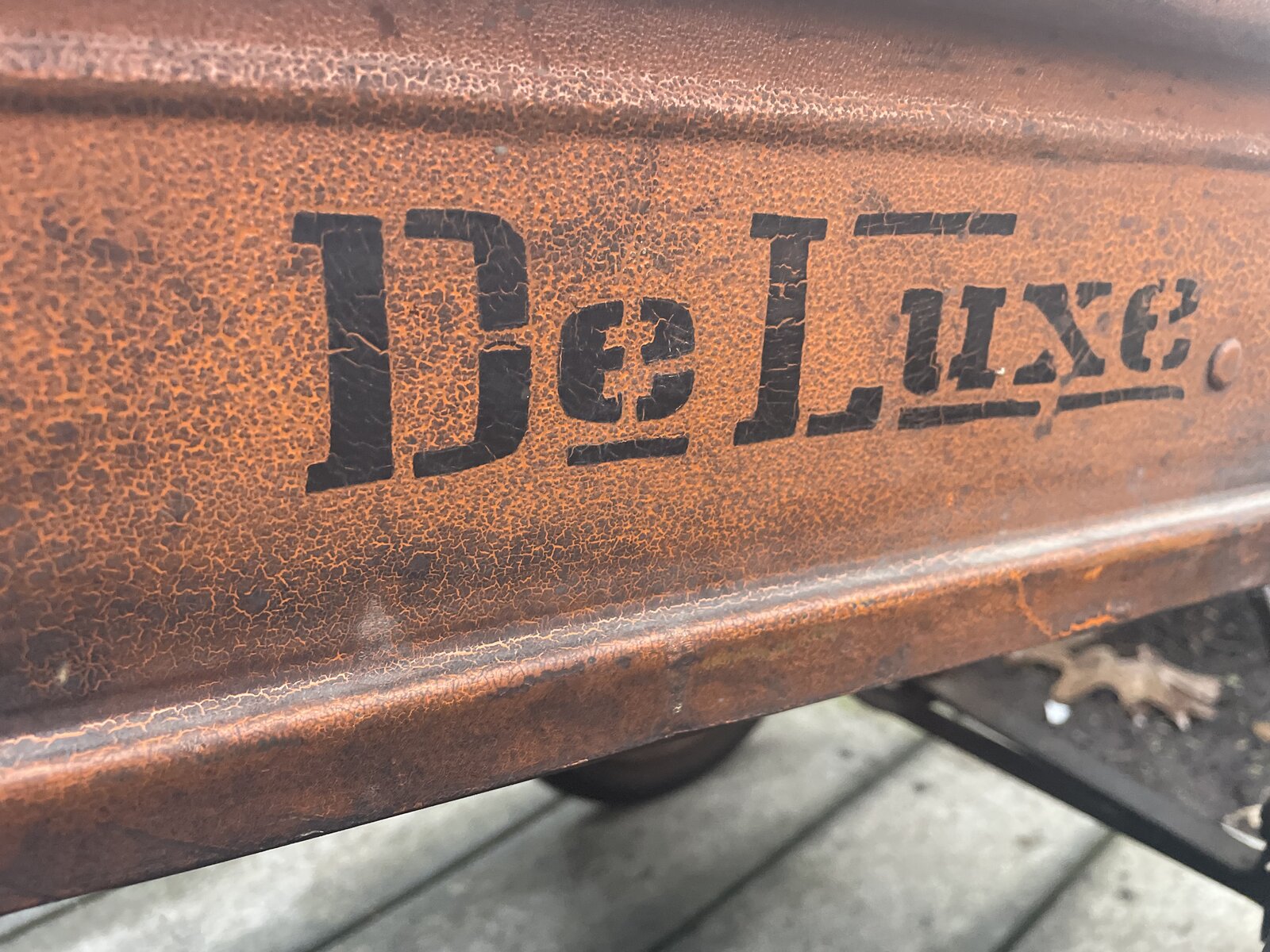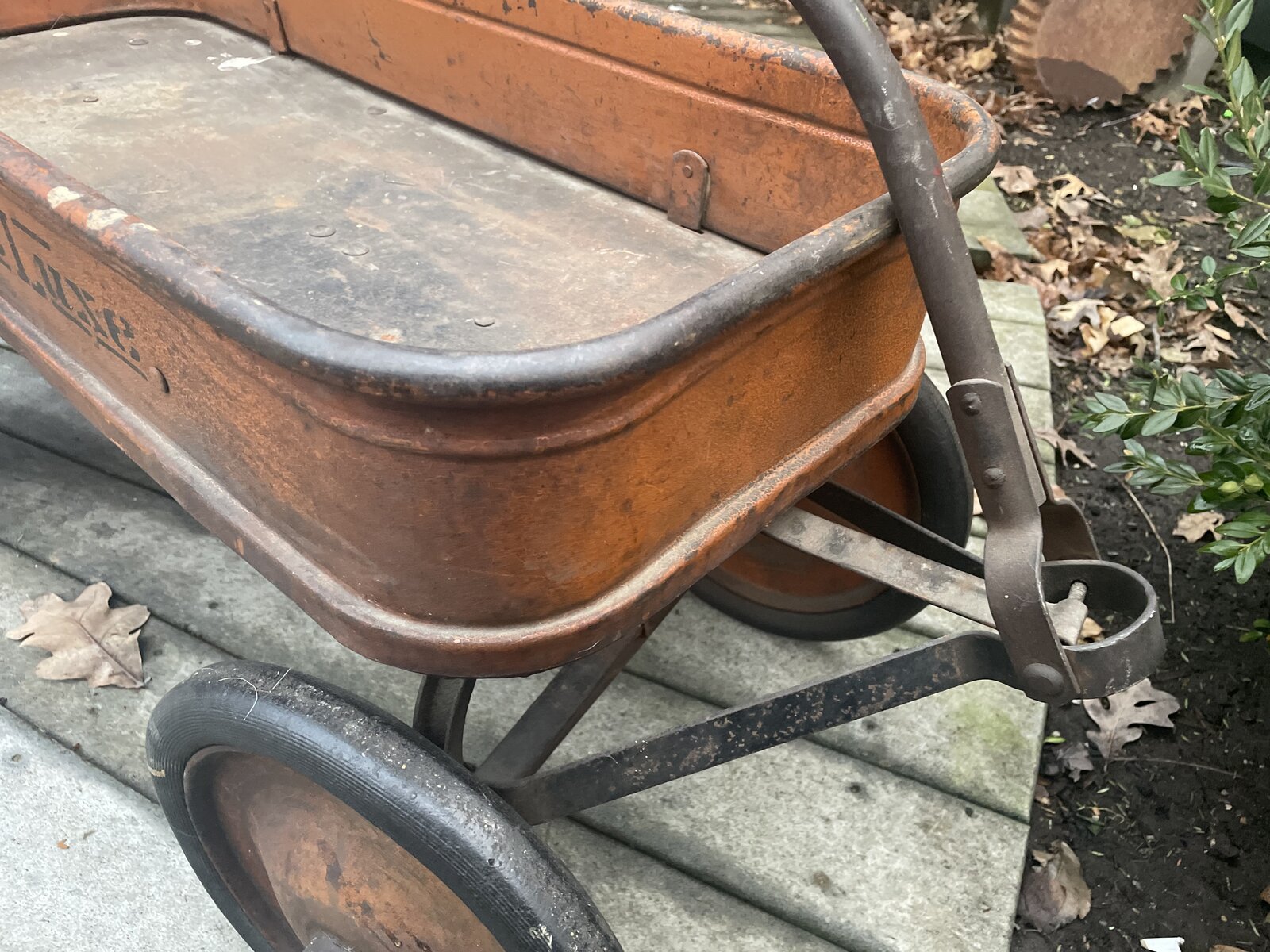 Last edited: