Wore out three sets of tires already!
Jun 25, 2016
708
857
65
North Carolina , Albemarle, NC, United States
Hi folks - I will be deep cleaning this one and have a few questions. The saddle on this bike is the correct Junior saddle (the shorter 14" version) but based on catalog pics it appears to be the white striped saddle shown on the boys bike in this '74 catalog photo.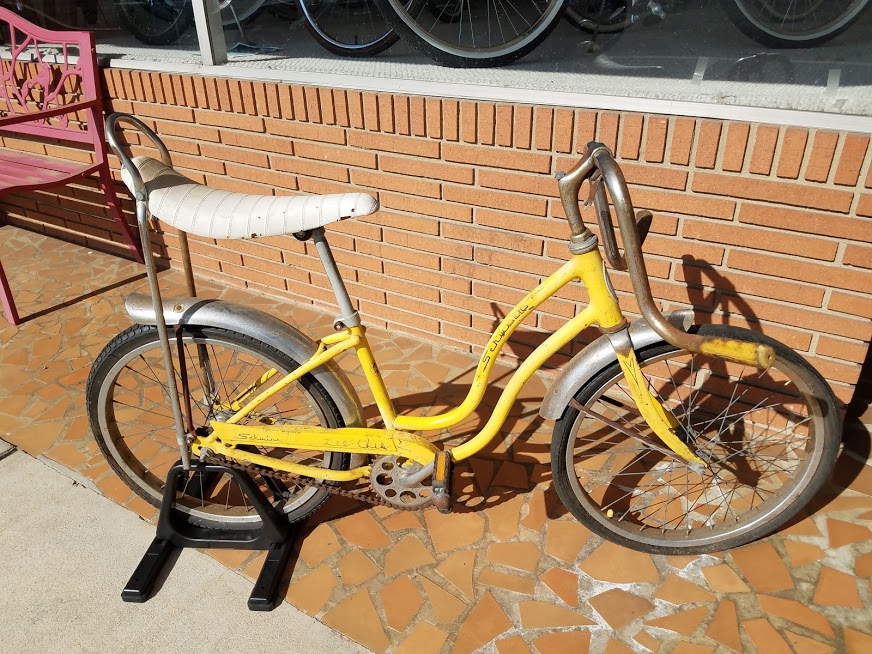 So, Schwinn probably ran out of Jr. flowered seats that day and they subbed the boys model. As best I can tell the girls Lil' Chick Junior Stingray is always pictured with the flowered saddle. It is not a big issue as the owner of the bike received it new at Christmas but inquiring minds want to know what you know...
How HTF is the Jr. flowered saddle in decent condition/avg price? I have the longer Flowered version in almost mint condition but will not be using it on this bike.
Last question - what size/type rear reflector came on this? The saddle has the wire bridge type holder and not a reflector tab.
Thanks!