Jan 20, 2014
7
7
Burlington, North Carolina
First annual bicycle swap meet and show at the famous Ace Speedway in Altamahaw NC on Saturday, October 21st! $10.00 per seller to set up. Starts at 9:00 AM and it will be finishing up at 3:00 PM. We will setting up in the infield of the track. Plenty of space. Bring your own table if you need one. No cost for those showing their vintage bike. Those in attendance that are selling or showing will be able to ride your vintage bicycle around the famous 4/10 oval! Unlimited rides throughout the entire day. Bike show will have awards for the top 10. This is a bicycle show. Mini bikes are welcome but no motors to be started during the event. Plenty of parking for everyone. Concession booth is a possibility, looking to get an idea on how many are planning to attend. The track is about 2 hours from Charlotte, a little over an hour from Raleigh.
Track address is 3401 Altamahaw Race Track Road, Elon NC 27244
I know that this show is a little last minute, but we should have a great time riding around the track if nothing else!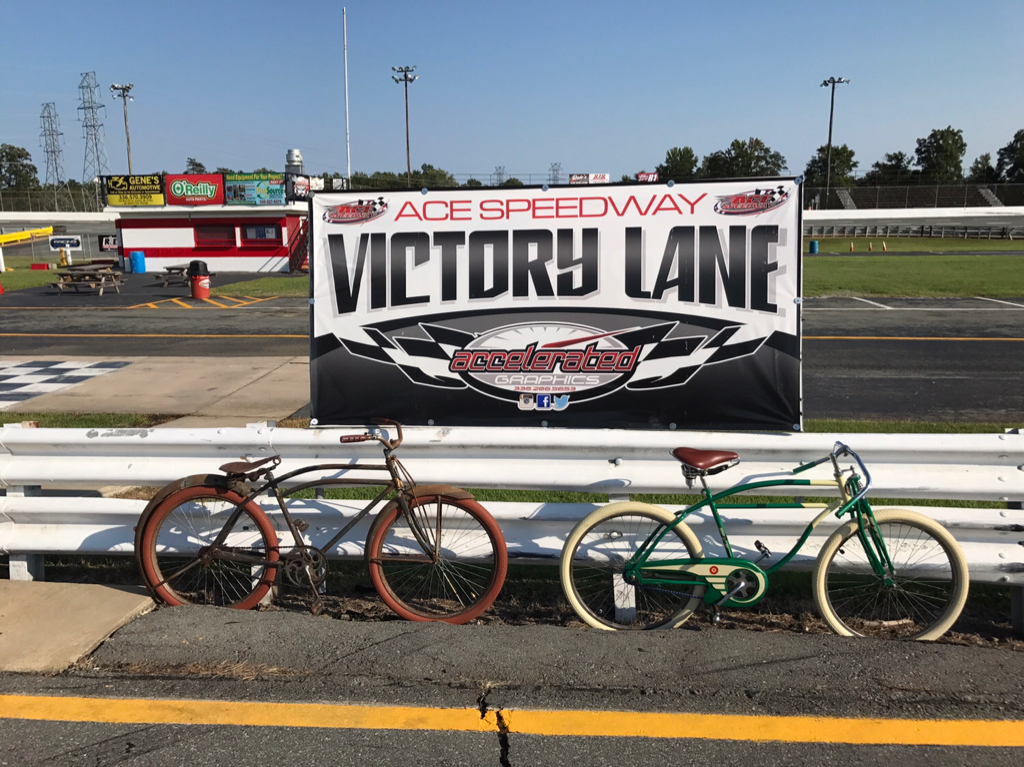 Sent from my iPhone using Tapatalk