Hey all,
I'm still very new around here and just got into the vintage bike world. I just purchased five bikes from my grandfather's family estate auction recently and I'm slowly cleaning them up and learning as I go. I'm sending a lot of my high maintenance questions to a fellow Caber but I wanted to share my first project that took me about 3 weeks to tear down and put back together. I'm a psych major and very mechanically challenged so all the wrench turning and problem solving associated with this doesn't come naturally to me. But here's my beginning pics.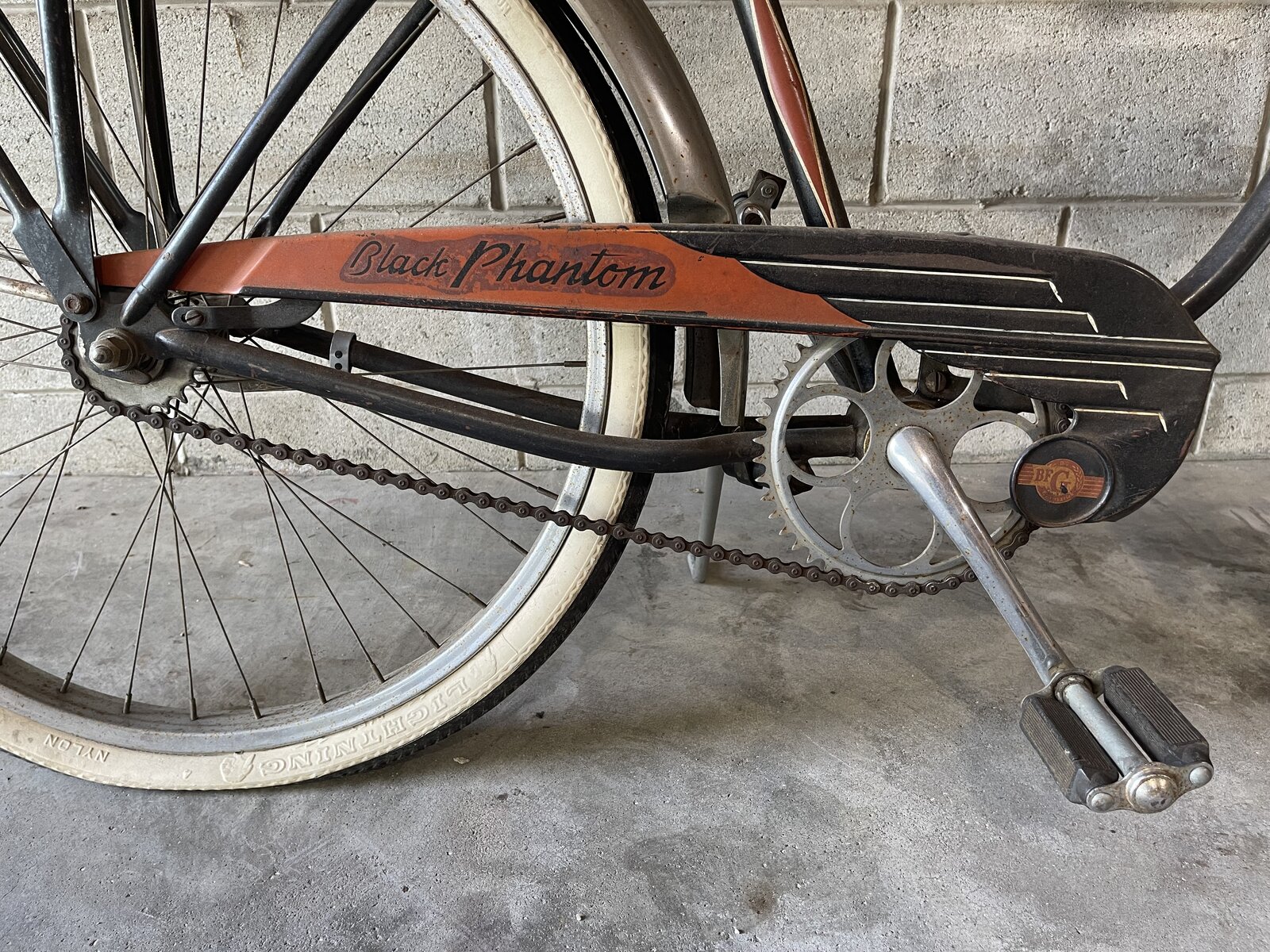 I've never torn anything down before so I took a lot of pictures (I think 97 or them to make it through the first process). While my contact has suggested an OA bath, I was a little nervous and mostly just stuck to learning the mechanics the first time around and rubbing a lot of aluminum foil on chrome.
Out of all the bikes that I purchased, this 1955 Phantom seemed like a good first project because they're fairly common and I was fine with making a few mistakes along the line.
Here's some before and after shots
As well as the process of me putting this poor thing back together (Again, no clue what I was doing
As well as one final shot of it in the same place that it started:
It still needs a few parts to my knowledge. I'm not sure what kind of pedals are on there but they're not right so I'm gonna scope out some Schwinn pedals. Also, please ignore that squirrely tire cap. I have a repo Phantom light I could put on it but I'm not rushing into that yet. I'm not sure about that seat though. If anyone has feedback on that thing. It's in pretty good shape but doesn't look like my other repo seats. Here's a close up from Before I started the clean up.
I'm currently tearing part my first bike as a kid from back in the 80's and I'm likely going to try and practice using an OA bath on that before I come back to this project again. I'd like to ultimately do a full OA bath on this to detail it up a bit as well as clean up some of the nuts and bolts on it. If anyone has feedback or suggestions, I take criticism pretty well.