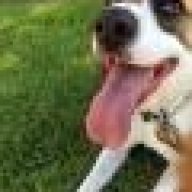 May 3, 2009
1,300
1,580
Hartwell GA, United States
Here we have two nice complete sets of Prewar Flat Fender Braces. Look like Schwinn? Not certain. Straight, complete, should clean up nicely. Tops seem rounded, so probably for balloon fenders, not for rain gutters.
75 ea complete set + ship
> > Now 65 +ship
Pair on Left is SOLD
PayPal preferred.
First to email/PM gets 'em.
email:
tocatahula@sbcglobal.net
Last edited: