Riding a '38 Autocycle Deluxe
Sep 2, 2010
6,772
4900 New Kent Rd, Richmond, VA 23225, USA
Regretably selling my boys big tank who I purchased from a notable Huffman collector many years ago.
I purchased this bike with a clearly repainted rear rack which I have replaced with an original paint rack, but other than that that, its all I've done to this original paint bicycle. The pinstriping was professionally redone on the fenders and the frame darts I was told and nothing else, but I question if perhaps the top bar paint was also redone, if it was, it's very very hard to tell....it's inconclusive.
Original Persons leather saddle, W light, Royal Chain whitewall tires, and the Torrington pedals (not pictured but included).
4200.00 plus shipping with bikeflights and 2 boxes most likely the tank will prevent wheels going in the same box.
Paypal friendly or cash or money order accepted, pickup welcome.
Questions, please ask.
Thanks, Chris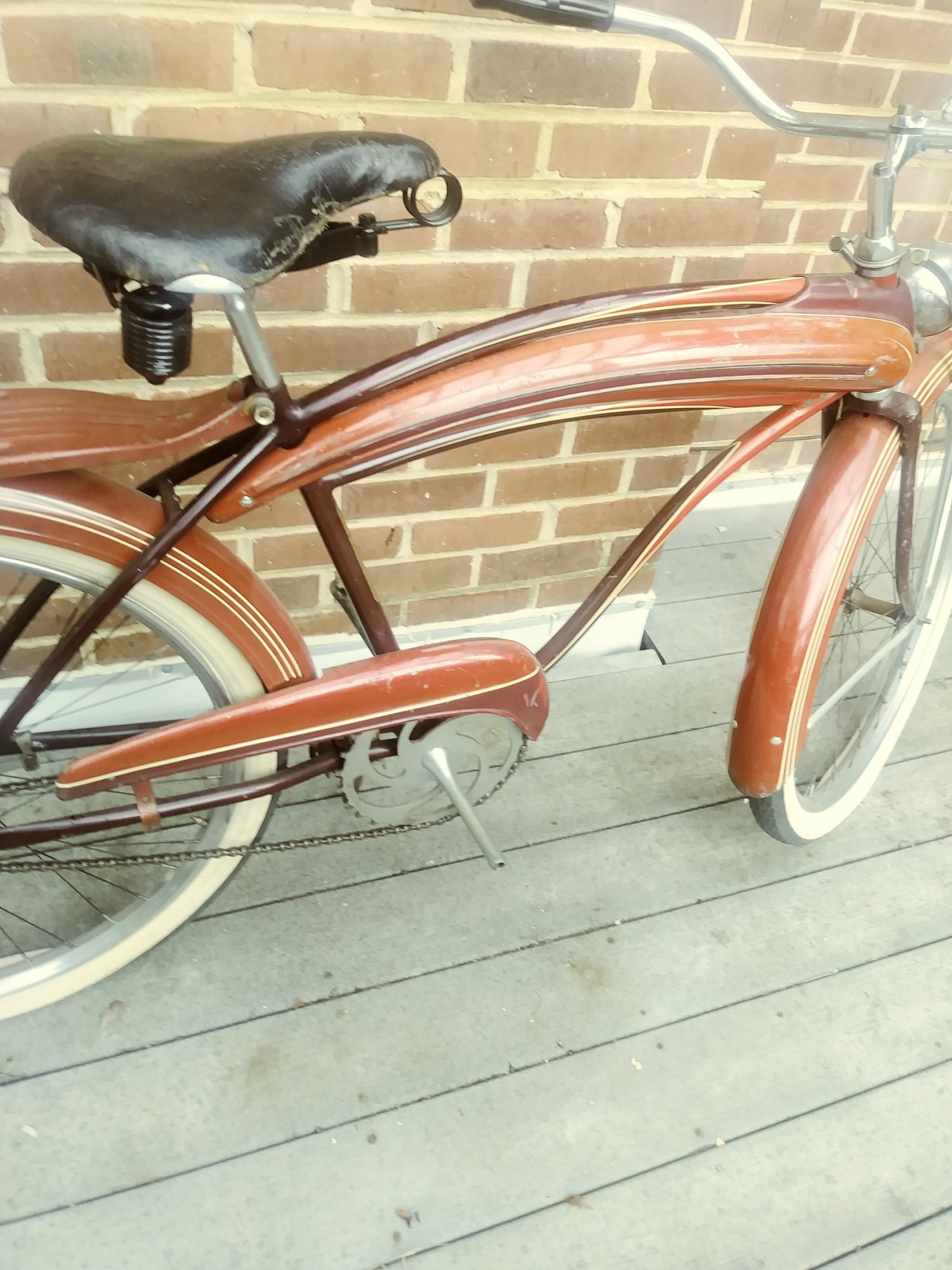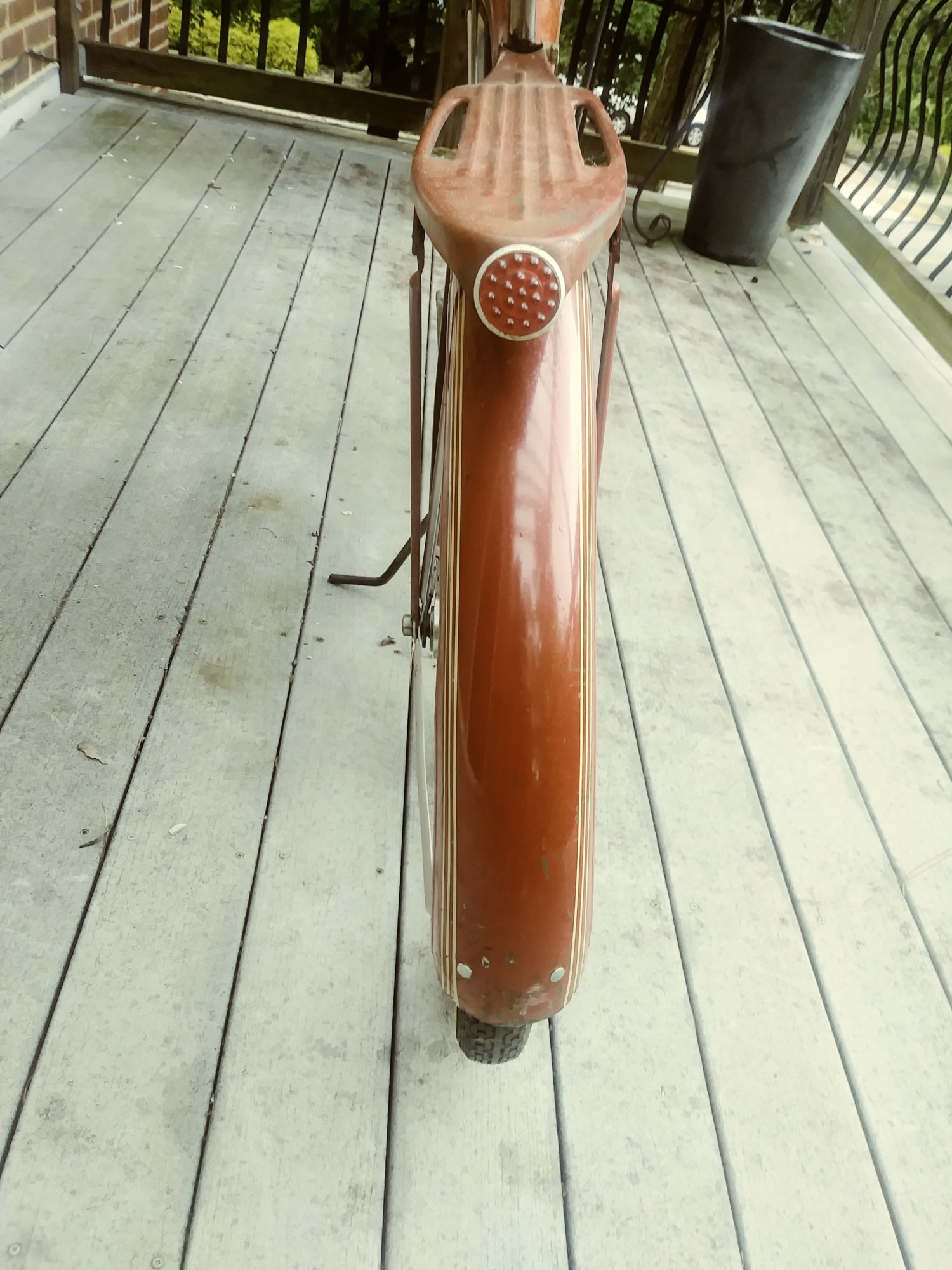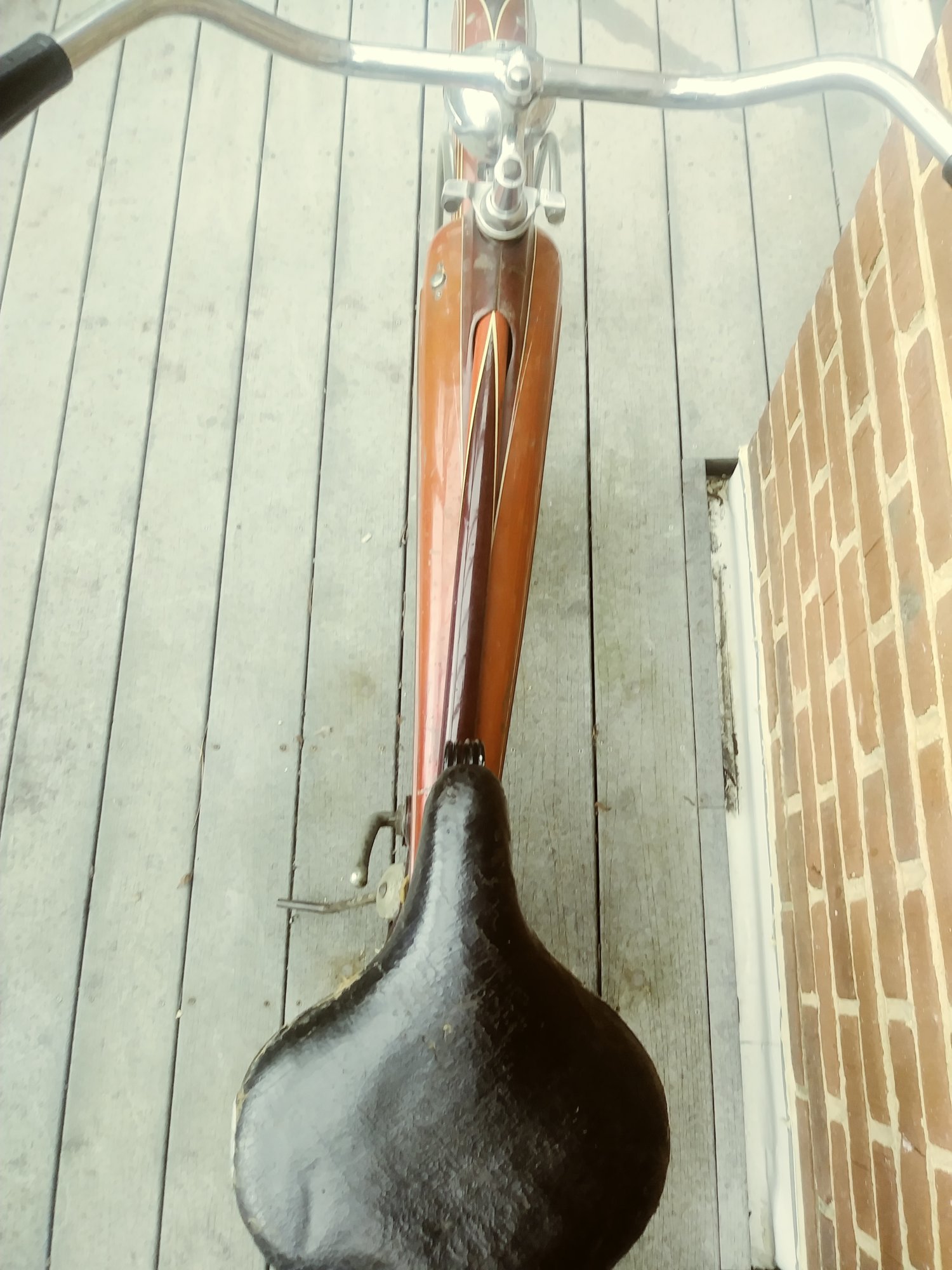 Last edited: