May 26, 2011
1,190
Altadena, CA
Yes, it's true... I am selling my 2nd owner, barn find, survivor ORIGINAL FACTORY PAINT, interior and drivetrain '55 Nomad. It's time to go to a new owner. It's likely the best preserved, original paint example known. Wonderful provenance. Featured on Collector's Weekly, and garnered over a million views on BoingBoing.
Finished in Regal Turquoise with India Ivory top, this one has never been repainted, nor been apart. I couldn't believe it myself when I bought the car and had to fly to Spokane WA. to verify for myself.
Documented, and well optioned with factory V8, 2-speed powerglide, and rare factory Power Steering! Only 8386 Nomad sport wagons were produced in 1955 with a survival rate of 10-20% there are probably less than 2000 left in the world, and only one or two examples in this undisturbed condition.
Experts have called it the best, original paint example in existence. It's only original once! Let me repeat - this iconic sport wagon has FACTORY ORIGINAL PAINT applied at the factory in 1955, and has never been re-sprayed. The interior is near perfect, this car was
stored away for 40 years
and covered by the original owner so it's bright and not faded. It spent from 1974 to 2014 when I acquired it on blocks and covered by the first owner, an antique collector. He bought it for his wife as a grocery getter and after 20 years of light use, put it away. Original, factory paint, interior, V8 engine, drive train, even original spare tire. An absolute time capsule.
Just look at the headliner... not a tear or stain, and the visors? Immaculate. The original driver's door panel is so clean I'm afraid to put my hands on it to close the door. The turquoise vinyl that covers the rear deck and storage compartment is unreal... just gorgeous.
Many more photos available upon request.
Bone stock and original with very mild patina, only 87,000 original miles. Runs and drives well. Crazy rare factory power steering makes it a pleasure to drive.
If you've ever dreamed of owning an original, first year Nomad, this is your opportunity.
$75K or best offer.
PM for my number to call about this car. The car and myself are in So. Cal in the hills above the Rose Bowl in beautiful Altadena. Come see it to believe it.
Justin
Balloonatic O-O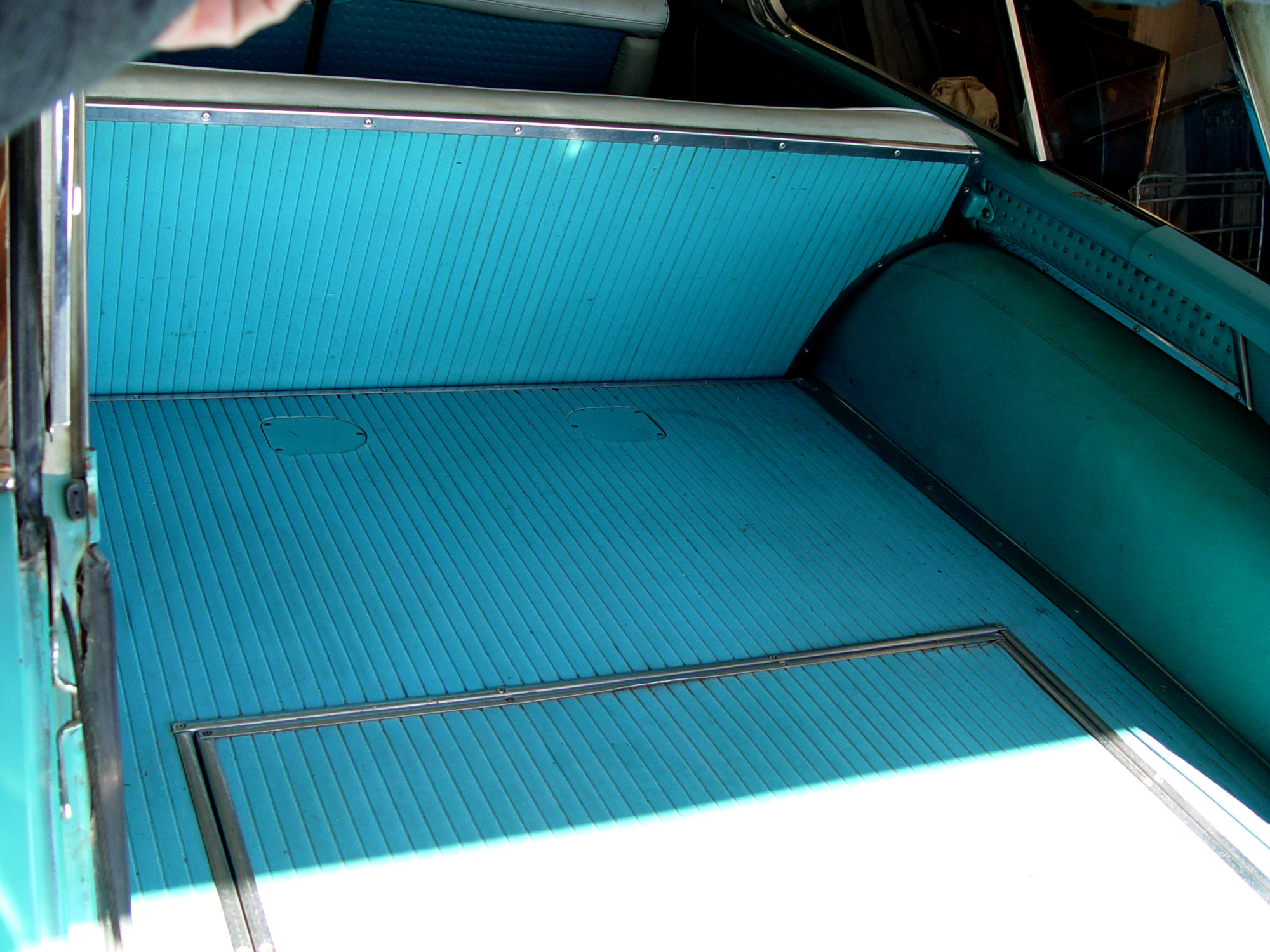 Last edited: