Wore out three sets of tires already!
A pretty decent CWC Wards Hawthorne 3 Gill horn tank with original Delta horn. The tank has been painted over on the outside with red and blue, but the original maroon paint is on the inside. There is some rust on the outside of the tank, but it is still solid. The tank seems to be very straight and the gills up front are fine. Sadly, the tank screws aren't with the tank, but I believe someone on The Cabe has made reproduction screws for the tank.
I believe this to be a Post-War tank due to the placement of the horn on the side of the tank, rather than up toward the top of the tank. This will work on a Pre-War bike though, if you have one and you're missing a tank.
The horn is an original Delta brass button horn. It is untested, and I would assume it might be more for parts, but you never know, it might work fine with a little work.
This listing is pic heavy, sorry in advance for the loading time! Asking $250 shipped. Thanks!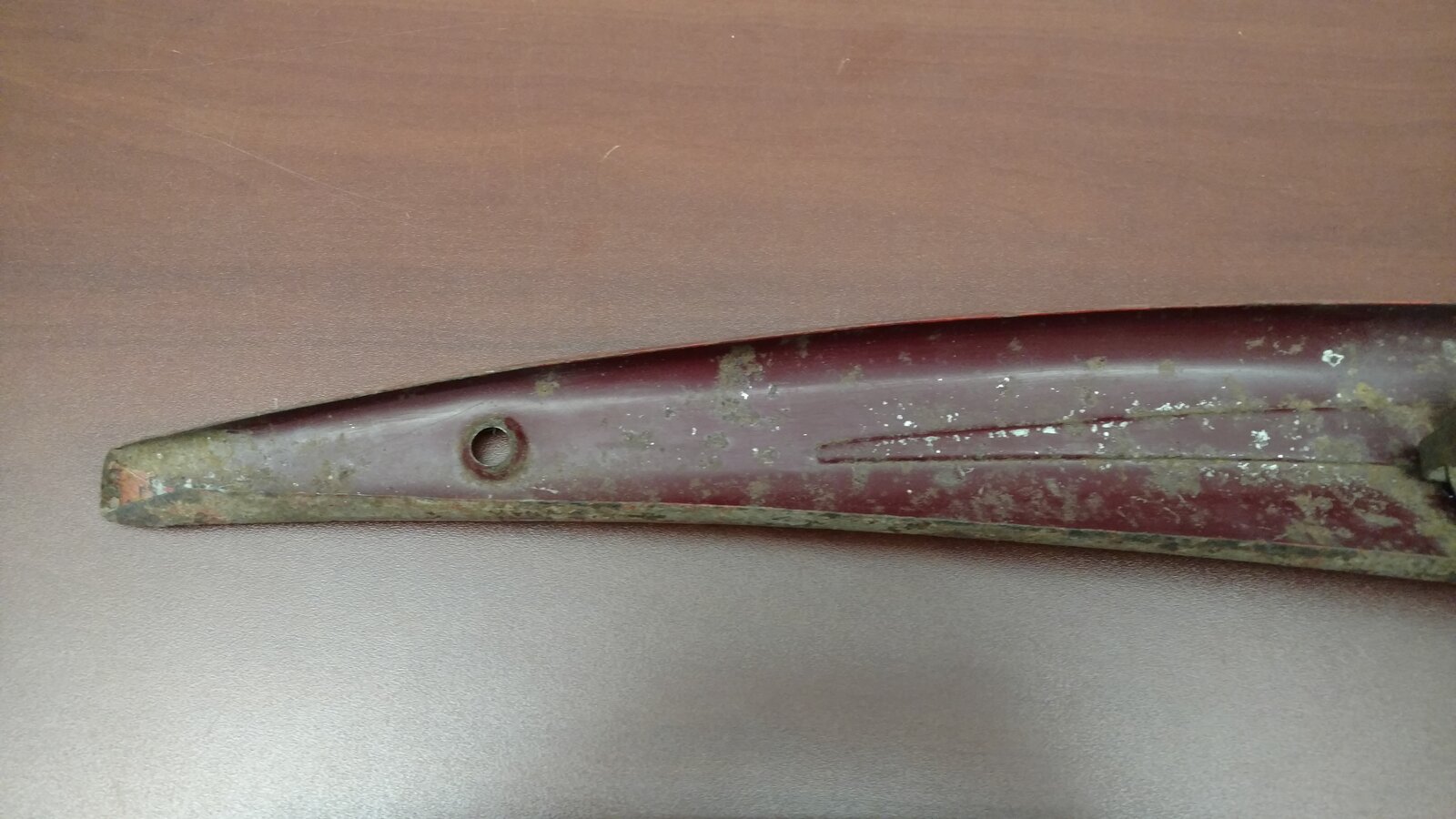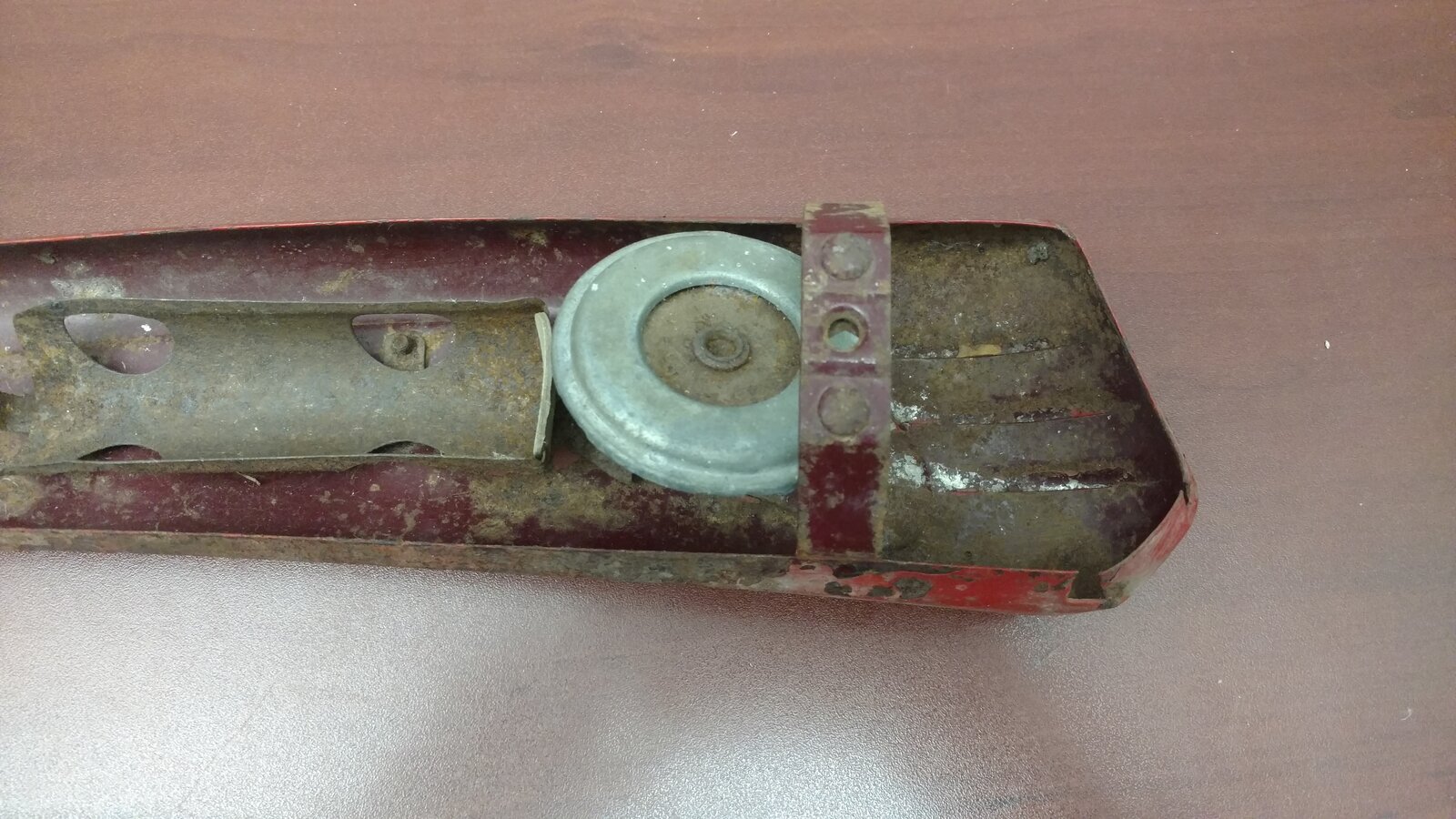 Last edited: