Riding a '37 Colson Imperial
No swaps due to Covid, so I'm posting up some items I would have put on my table to sell. Prices listed below next to pics include shipping. Offers welcome. Local pick-up preferred for a discounted price. Please look closely at pics for condition. Feel free to ask questions or for more pics. Thanks! Mike
Prewar smooth top Delta Winner fenderlight. Please see pics for condition.
$95obo shipped.
Huffman aluminum knuckle stem with correct "H" bolts. $65obo shipped
SOLD
Rare(it really is) Delta Defender Deltaflex(?) tail light. These came on some prewar fully equipped deluxe MW Zeps. Also offered as an aftermarket add-on. Please look closely at pics. Also includes a nice mount/battery holding. Offering this at $445obo shipped.
Ladies prewar longspring saddle in nice rider condition. The frame rail has been repaired well in one spot. Asking $75obo shipped.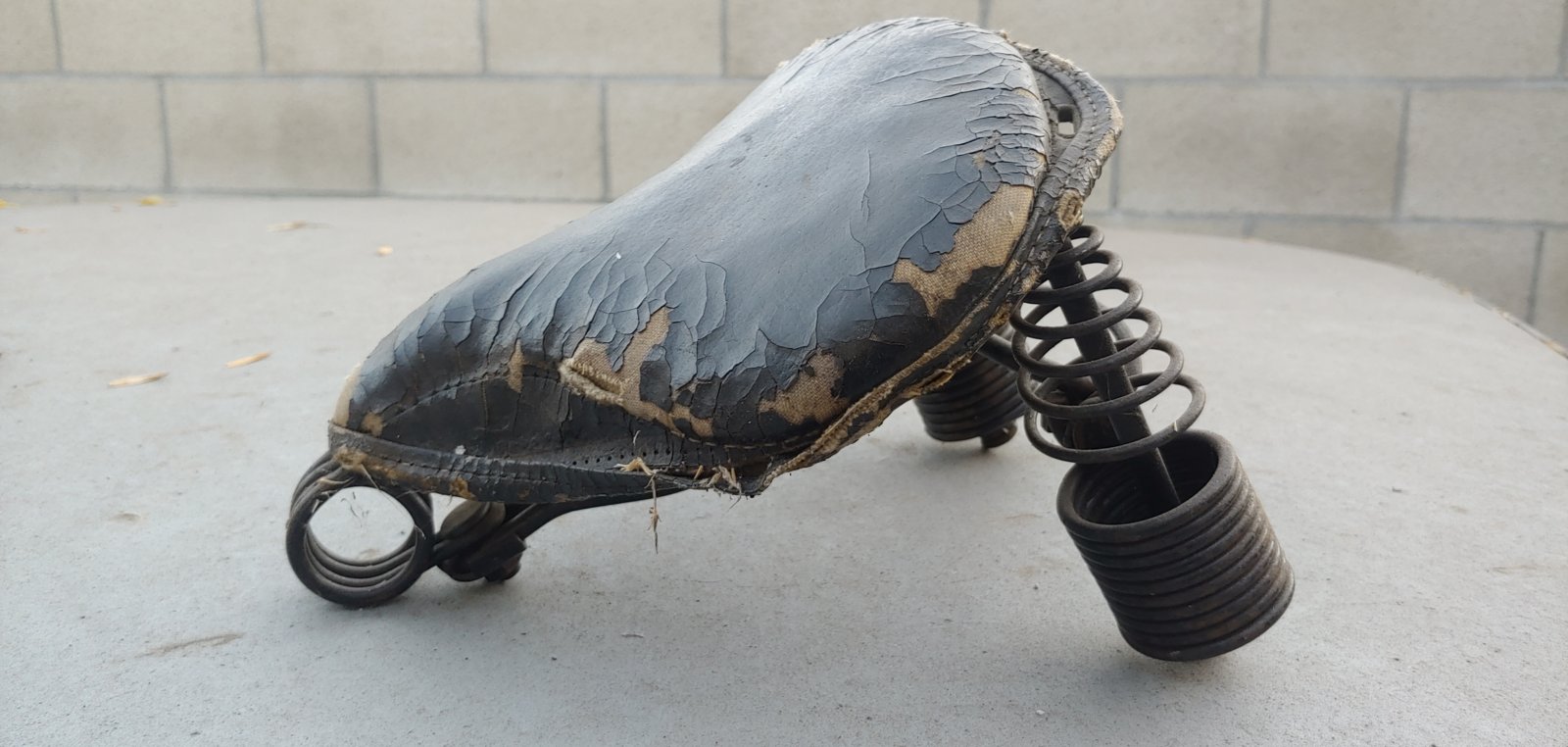 CWC chain adjusters. Will need to be soaked in your favorite penetrating oil. $25 shipped
NOS 9t New Departure cogs. $10 each shipped
NOS Wald 1" pitch chainring. $30 shipped.
Stay tuned....more to come!
Last edited: