Wore out three sets of tires already!
FS: nice clean 1961 Schwinn Panther 3. Missing the lights. Great riding bike in excellent mechanical condition. Hubs and crank spin nice and clean..no gritty sounds at all. Rides and stops as it should. Has original tires. They have typical dry rot. Are usable but I'd upgrade to do any serious riding. I was able to get the horn to sound after many tries. It's temperamental and will need a little attention if you like to horn often. Button/mechanism is a little loose. Battery area is super clean.
Original paint is in great shape. Pins/decals are all in respectable condition. Some touch-ups here and there. Most noticeable on the top of the top tube (see pic) Chrome is nice. Will definitely shine up substantially more. Some dents and minor scratches as expected. Rear reflector/housing great shape. schwinn approved grips. Seat is nice. Better than average condition.
$499/shipped. $350 cash local pickup! Offers? Trades?
Shipping via Shipbikes fedex. US48ONLY PayPal FF. Local pickup great too($350cash!) Carefully packed with pipe insulation and zip ties..gets packed how I would like to receive it.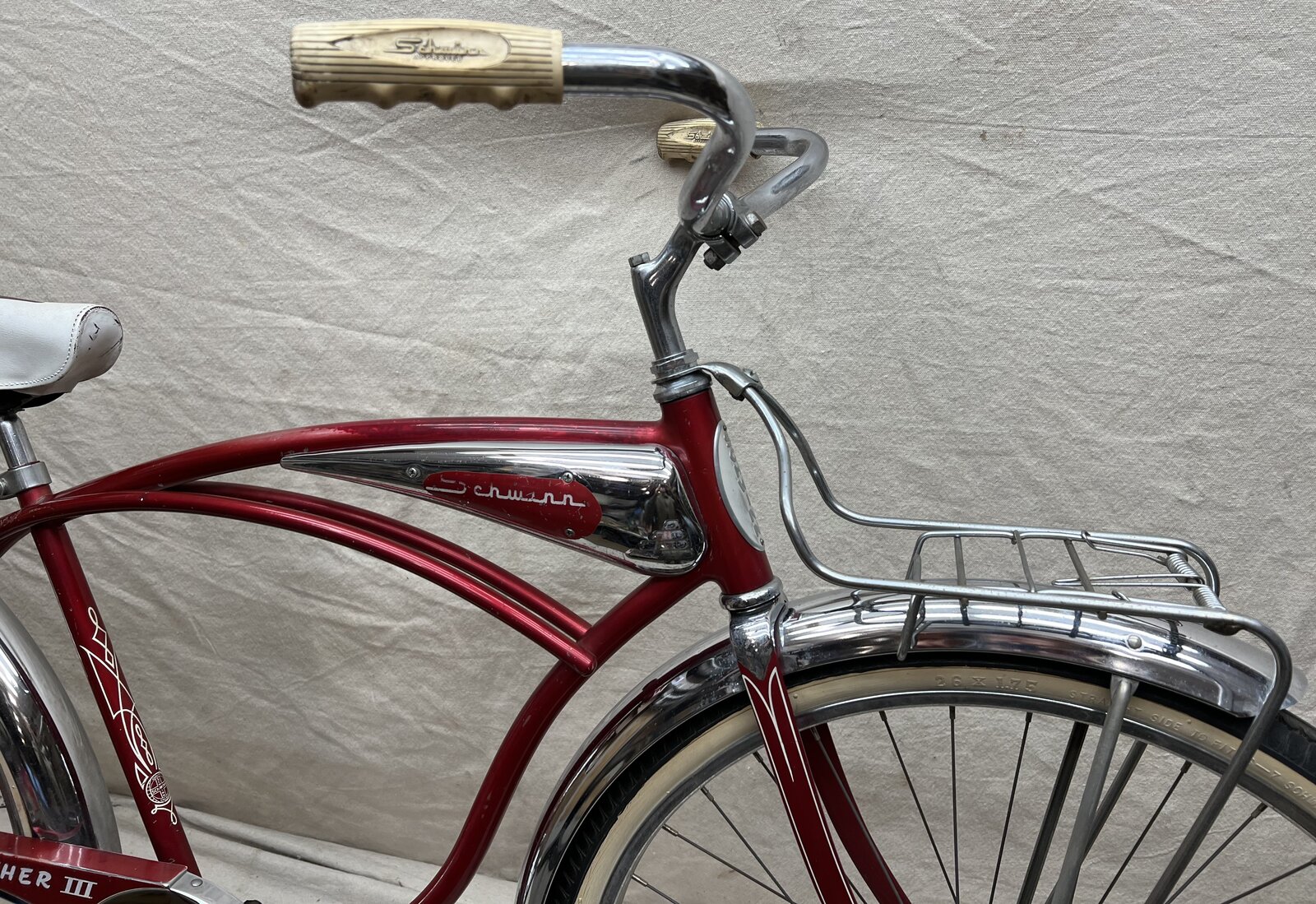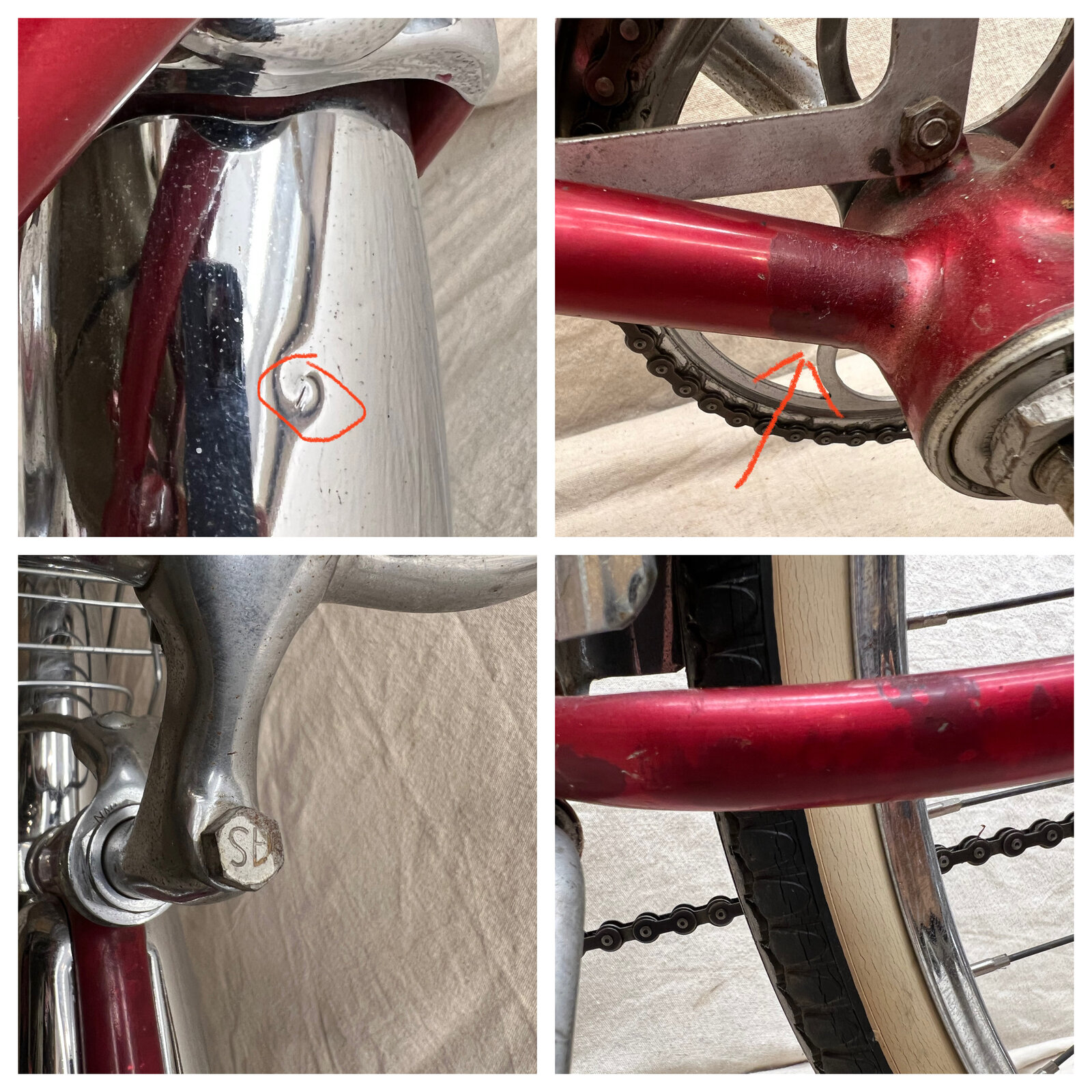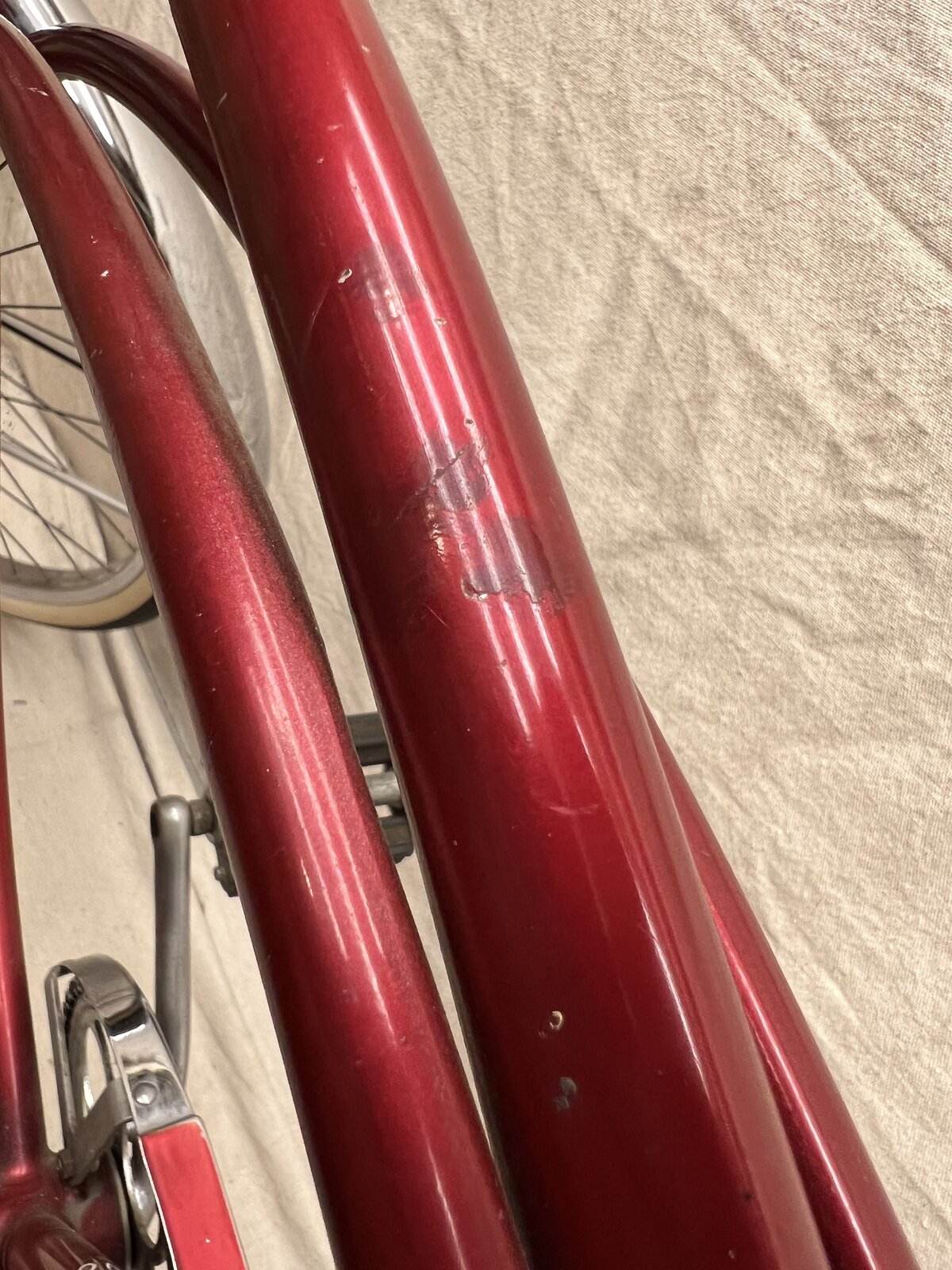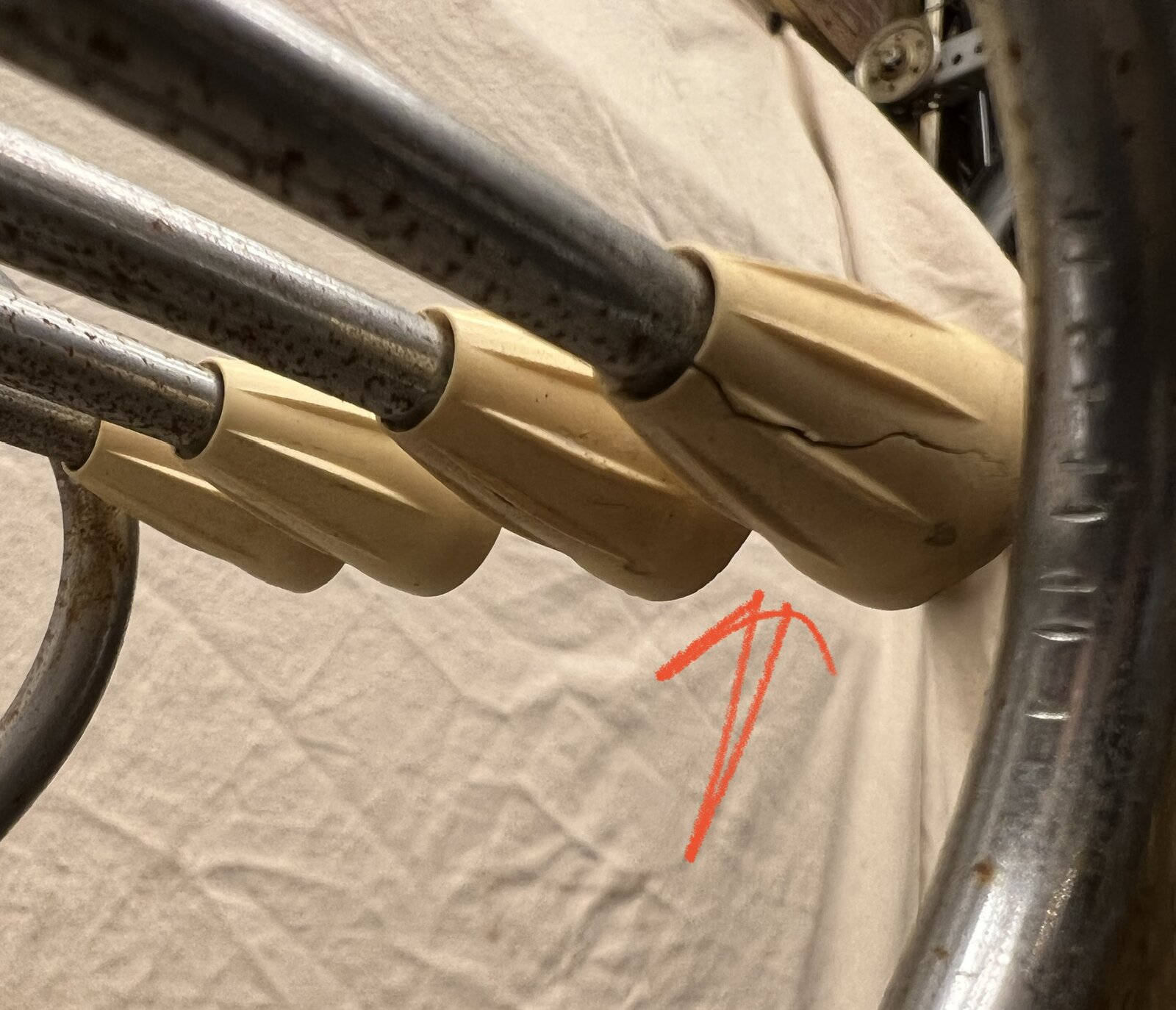 Last edited: