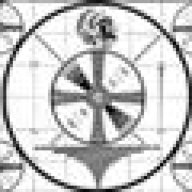 Wore out three sets of tires already!
Feb 5, 2008
584
Los Angeles
Just sending out some feelers. I really love this bike and it rides like a dream. Ive been using it as my daily rider for a few months, ive also been collecting correct parts for it. I dont want to get rid of it, but for the right price it may be yours, and im pretty resigned to the fact that
i will not part this bike out,
its too nice and its pretty simple to turn it back in to a stocker. Ive also started reproducing vinyl decals that match the original factory graphics.
What it is:
Westfield built
very wide newer wheels laced to a ND model D, and a schwinn script hub (these hubs, i dont know why, but they are the smoothest riding, best stopping hubs ive ever owner) not only is it a master of the skid, but this thing coasts and coasts and coasts. the frame also has great alignment, no hand riding is a breeze
schwinn skip tooth sprocket
"Lincoln" schwinn badge (the person who owned it before me wanted very badly for it to be a schwinn)
seiss twin lights (optonal)
deep spring troxel (optonal)
correct accessory sears rack with nice red gem reflector
wald dressup chain guard
Nice drop stand and clip
Rollfast deco stem
newer rocket grips
nice truss bars
newer fenders/struts (not original, although close)
what i have for it:
correct elgin badge
correct westfield sprocket
drop centers (no hubs/spokes)
If you want it as pictured with all the extras: 550
minus the seat and seiss lights/tube: 400
anything else we can hash out through PM
I will also be taking this bike as it sits to the cyclone coaster swap tomorrow (sunday nov. 20th)
Last edited: