Oct 1, 2010
3,926
2,230
United States of America
SOLD
Here's some parts offered for sale locally, or I can ship.
Really nice solid frame, excelsior script on the downtube. Small rub made by the crank. Rear fender is decent, front has rot. Also included is half rotted cantilever tank, nice clamps. Feather chainguard and curved miller kickstand $475 plus shipping.
Locking fork, nice original paint. One leg is bent, comes with all headset minus frame cups $180
Crank and sprocket with hardware minus frame cups $150
Take is all for $689 local pickup or plus shipping
Will throw in wheels and razor gooseneck for complete sale.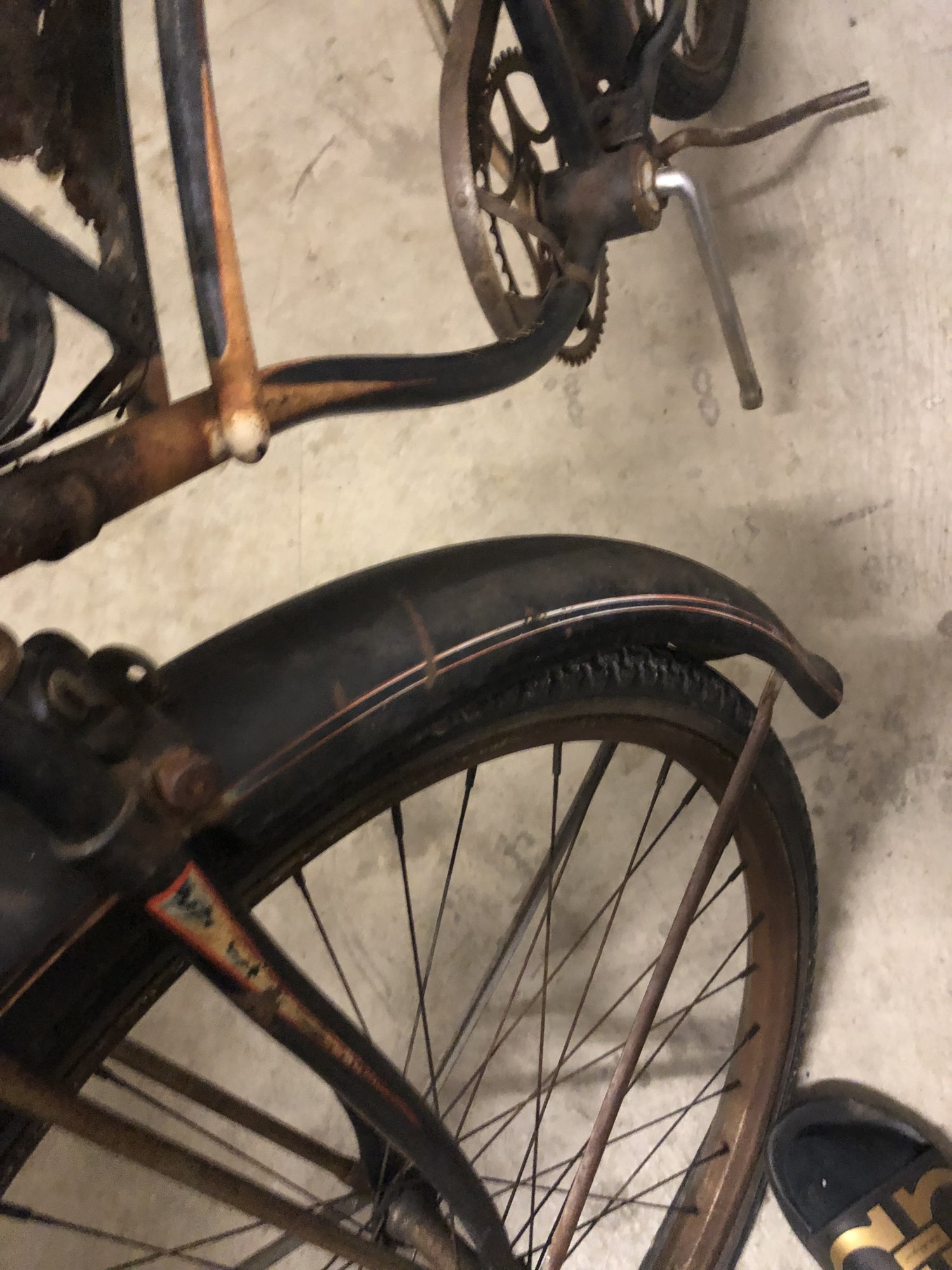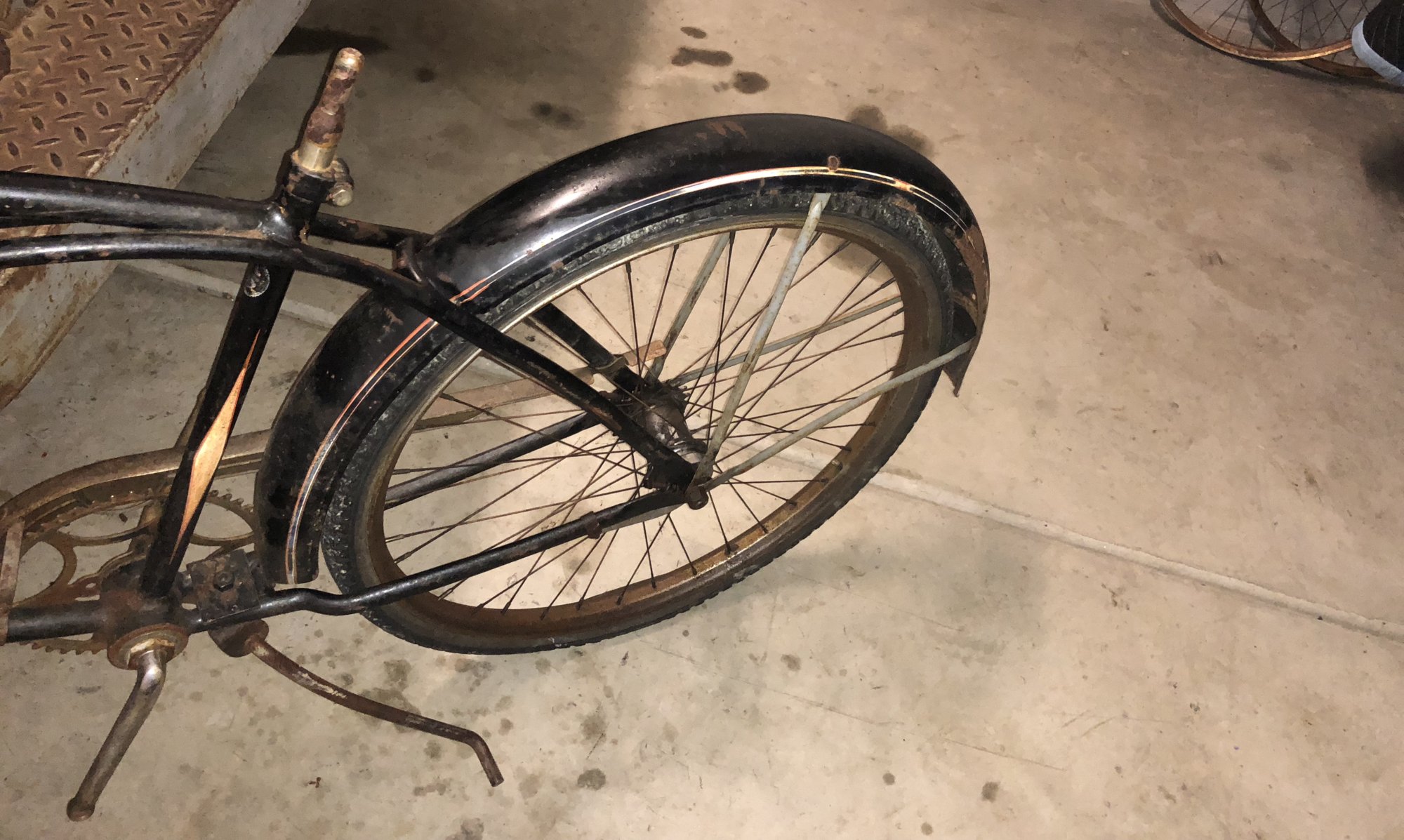 Last edited: