May 26, 2011
3,881
Plymouth, Michigan
I can't make out what the endcaps say but they have 3 3/4" blocks with square spindles. Pedal shafts spin perfectly straight. All the sheet metal ears are straight. Threads are very clean, with one chink that won't affect threading or strength. One block is split lengthwise, but it is solid--not going anywhere.
The endcap shape is slightly different from the very limited reference photos of HD bicycles I have seen.
200$ shipped. Paypal F&F preferred or postal money order.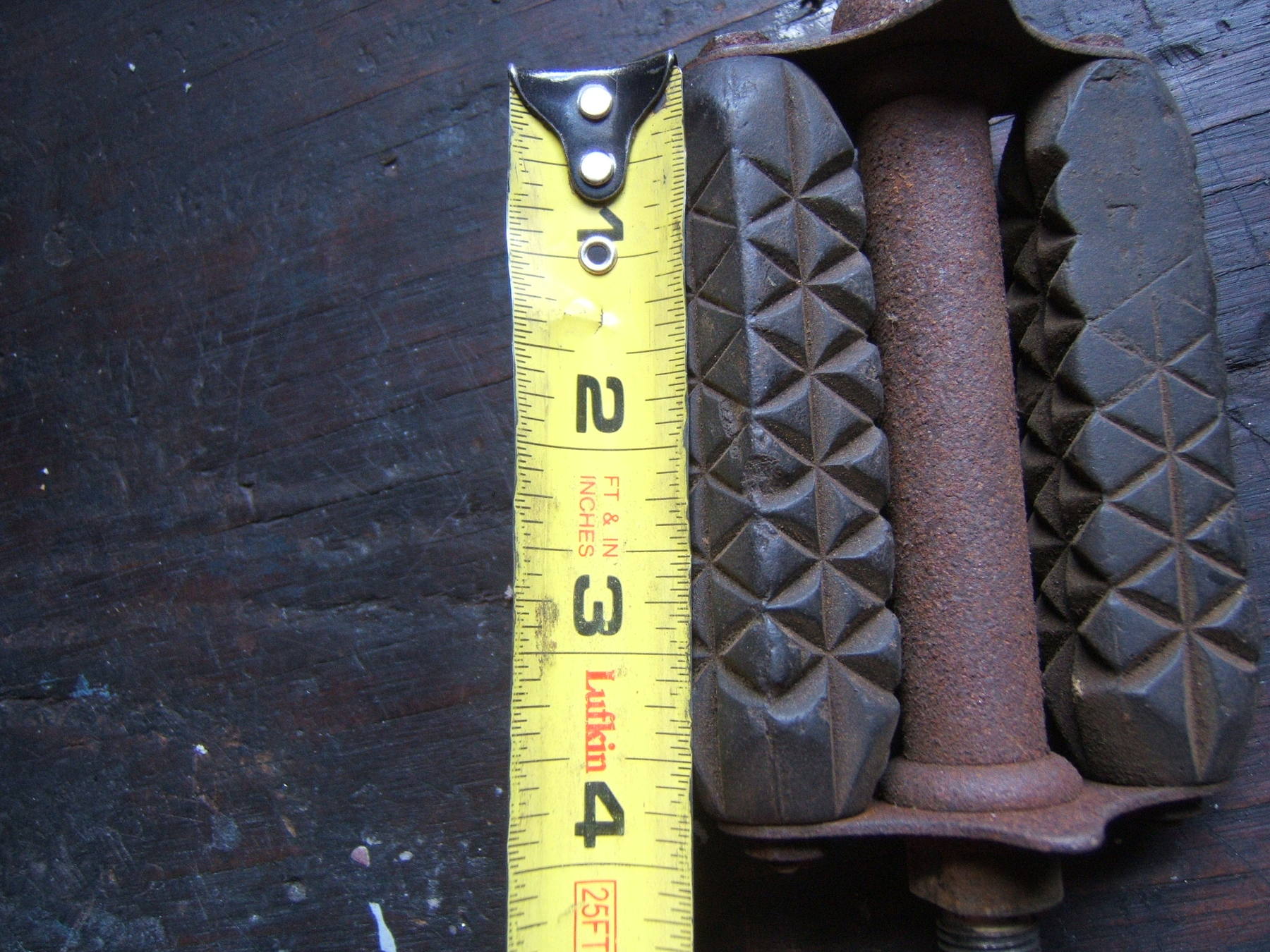 Last edited: