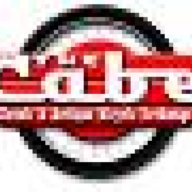 CABE owner
Staff member
System Administrator
May 21, 2006
2,987
3,789
Dalworthington Gardens, TX
I've scanned all the pages for Hurd's Super Balloon prewar Schwinn book from original literature. Here's 212 pages of every catalog from 1933 to 1942 in FULL COLOR. As most of you know, printing color pages is very expensive but I was able to get a deal on a small quantity. I'm offering these for for Caber's at $65.00 shipped. Considering what it would cost to collect all the prewar Schwinn catalogs, it's a bargain.
I also have these in all black and white for $30 shipped.
Paypal to
oldbicyclesm@gmail.com
.