Wore out three sets of tires already!
MAJOR UPDATE:
I've found a reasonably priced local wheelbuilder. The wheels for this bike will be complete by this Saturday, October 15. I will be finishing the skirt guard in the mean time.
This bicycle is now offered ready to ride!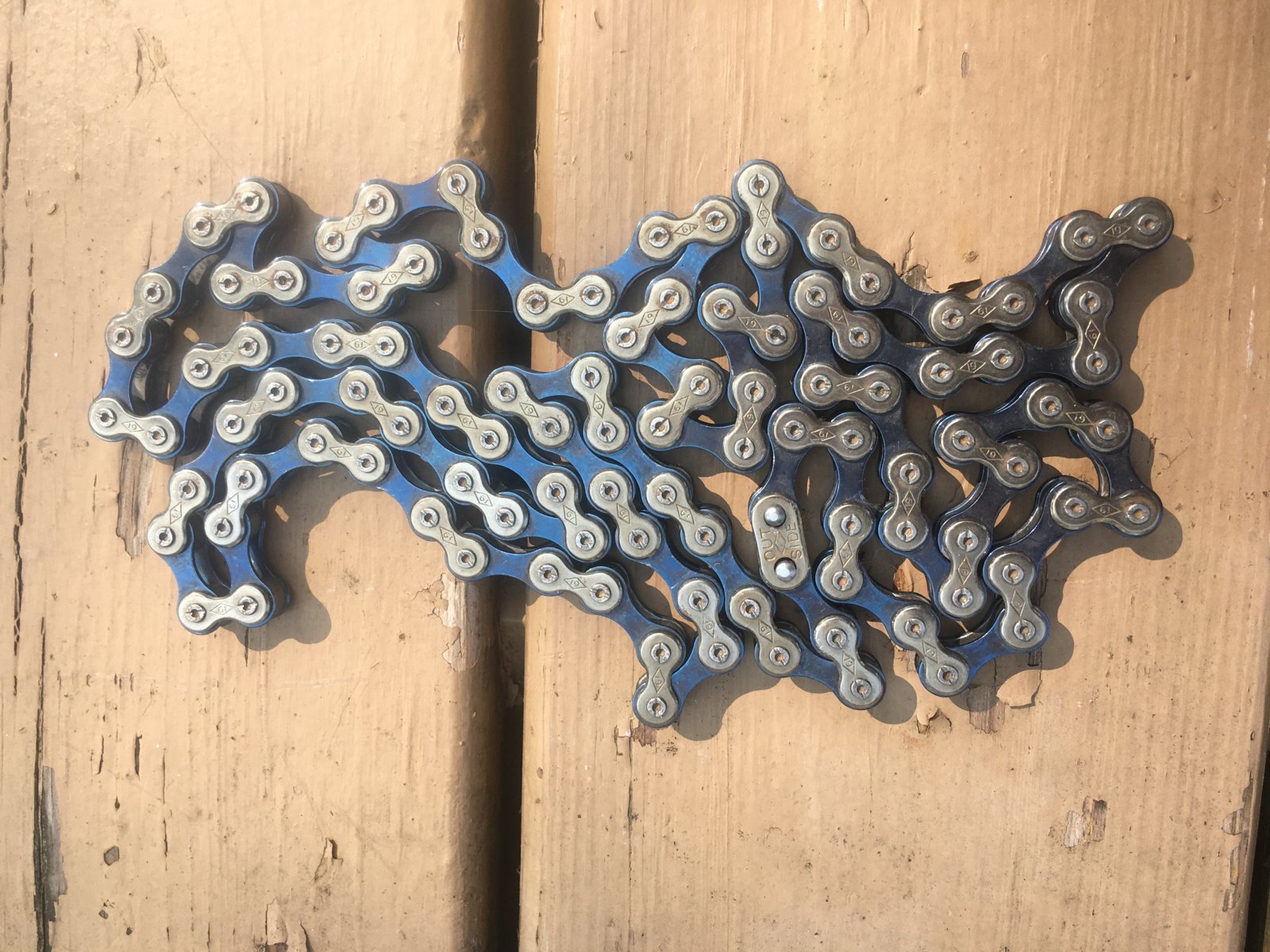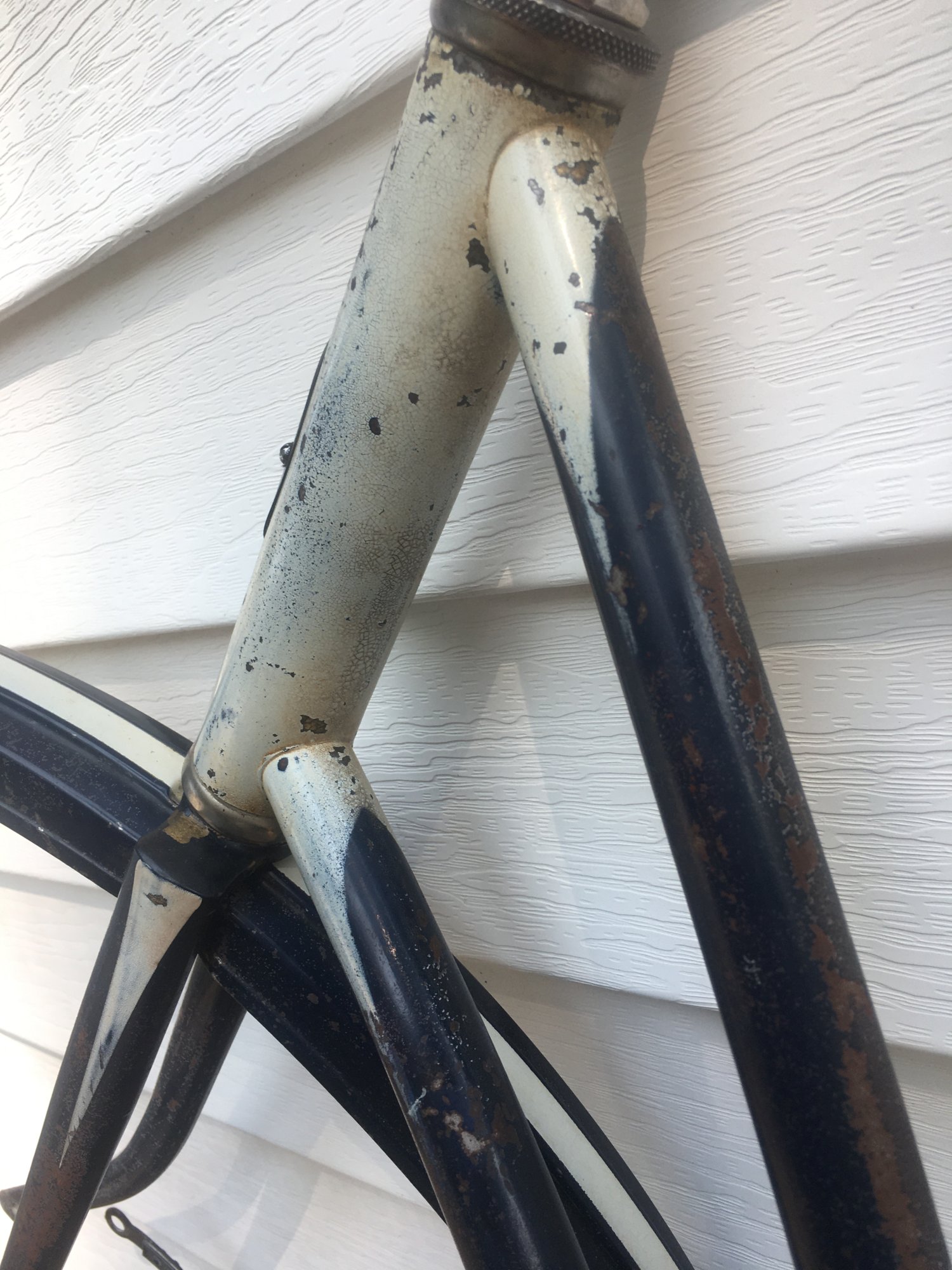 I'm offering up an amazing, original, 1917* Hawthorne DeLuxe
that I documented in depth here
. It has been a great learning experience, and I've put a ridiculous number of hours into it, and with just a little more work, someone is going to have a lovely bike.
* The bicycle
as it came to me
appeared entirely original. I collected
catalog illustrations of the bicycle between 1916 and 1932
. The closest match I was able to find was 1917. Given that it was not an exact match to any of them, and that
the serial number was only a single letter, N,
I constructed a fictional narrative to inform the build and the reasoning behind it:
This is a work of fiction, yes, but I have not messed with any of the physical evidence present on the bicycle, save for one minor thing - the seat was redone in a different color from original. For items with no physical evidence present, I made calls based on parts that were available in the Montgomery Ward catalog that year.
------------------------
This is what I started with.
The results you see are the product of hours and hours of polishing and cleaning. The chain, not picture above, is the original Diamond. The condition of it, after heavy cleaning, speaks to how well the bicycle was cared for and how little use it received.
Parts I acquired and installed:
New Departure Model A coaster brake hub - Correct to this bicycle, completely disassembled and polished, ready to install
Front hub - similar in shape to original equipment, polished to a nickle-like gloss, modern
Badger Solar Lamp - either identical or very similar to an offering in the 1917 catalog, with modern bracket. (Shims are needed for modern bracket to stay in place)
Grips - similar to optional equipment, modern
Tool roll - made to original measurements
Tools for tool roll - period
Rims - Schwinn, 1970s, 27 x 1 1/4, painted to match 1917 catalog
Tires - Duro, new
Cord for skirt guard - new, navy blue
The only items that need to be purchased to bring this bicycle together are a couple screws to hold the chain guard onto the frame, inner tubes, rim strips, spokes, and nipples.
The bicycle is now being offered 100% ready to ride.
In addition to the bicycle, you also receive quality printed copies of the 1917 and 1919 Hawthorne bicycle catalogs, as well as other documentation.
The price to be the next custodian of this 100 year old piece of history:
$300, delivered to Memory Lane (Friday only) or $400 shipped.
Price updated now that the bicycle will be complete:
$400, delivered to Memory Lane (Friday only) or $500 shipped
The cost to acquire the parts for this build is substantial - the New Departure Model A hub alone cost $100.
It deserves to be finished, and I cannot wait to get it to someone who can do that.
I am happy that I can send it off to a new home.
Last edited: