Wore out three sets of tires already!
This is an odd Rossin mid-level frame that was contract built; then outfitted and sold by Cicli Fusar Poli; estimate mid to late '80s. The shop never built their own frames; they still sell frames under their own marque today.
The livery is original (never badged as a Rossin other than stay caps and fork crown panto's) and original Columbus Cromor decals (although they appear to be early style w/o "wavy" lines in the background). Still a lightweight frameset, butted with "GILCO style" 4 flute crimps on down and top tubes. I don't know if Columbus provided their "Cromor" already crimped or if Rossin did it in-house. I haven't seen another crimped "Cromor" frame like it. Does anyone know of any "GILCO style" "Cromor" bikes?
Workmanship is very good; internal top tube and BB cable routing. 125mm rear spacing, 27.0mm seat post. Generic drop-outs front and rear.
From what I know the Fusar Poli marque was established in 1975 by Marino Fusar Poli after retiring from his amateur career, and in collaboration with his brother Luciano who was still participating as an amateur before going pro in the early '80s (Italian Nat'l Track Champ. in '82). Marino acted as a mechanic for many national teams and Luciano coached/coaches national track squads.
I like the "World Champion" color fade (so 80s!) which is pretty unique. I don't think Luciano ever won a World Championship, but their decal boasts the colors also, so I guess no one cared anymore. Their shop still exists, now being run by Luciano's son.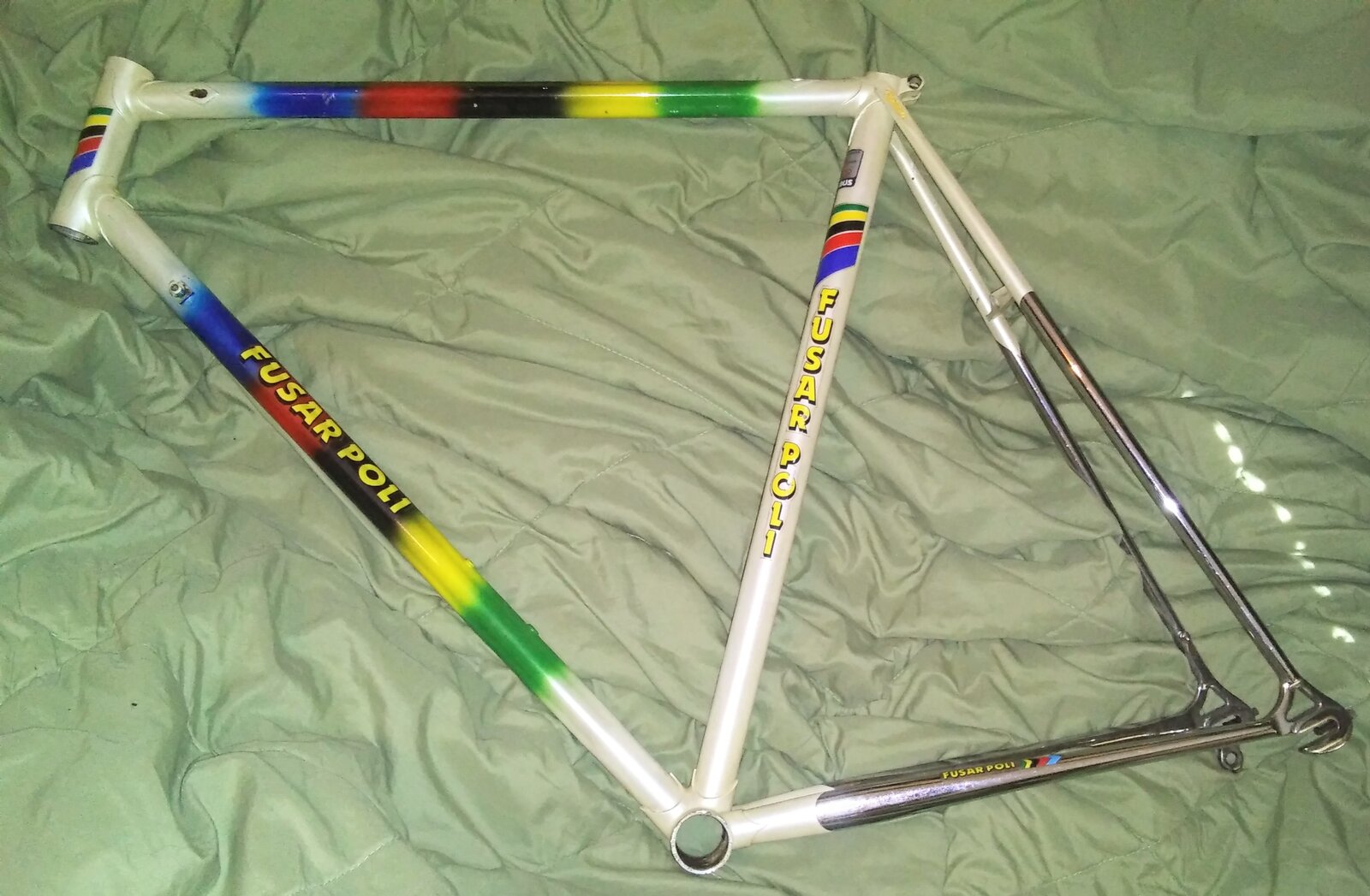 Last edited: