I picked up this Gambles Hiawatha and I'm looking for any information regarding the year, model and originality.
I believe it was originally red, but it has silver\grey paint over it. I really like the rust colored racing stripes. Hats off to whatever 9 year old came up with brush painted scheme.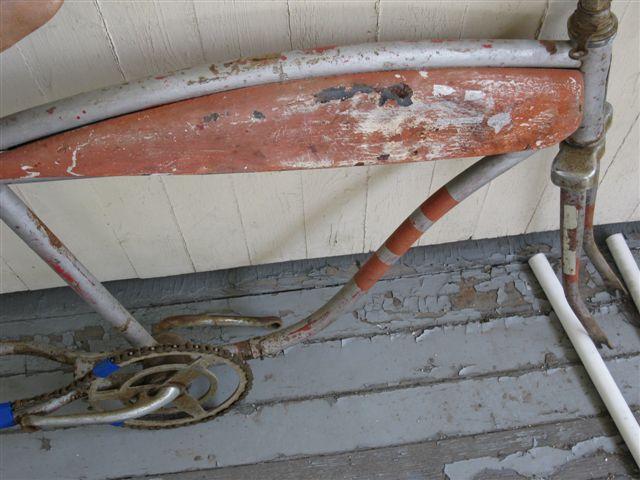 Serial Number G28202 and the Cleveland Welding mark
Hiawatha head badge is intact
The chainguard is missing, would this have had a feather type guard or other?
The truss rods are missing
The front and rear rims do not match, I assume the rear is probably the original?
New Departure coaster brake hub
The rear fender has been modified (via tin snips) to be a "shorty"
Based on this information, I'm debating between leaving it rough or stripping it and restoring it.