Needing some help identifying this gem. Happy to add additional photos as requested. I'm out of my league on this one. I acquired it with a collection of bicycles and parts from an estate knowing it was an antique and not wanting to see it be scrapped. However, I am not the guy to have it, because I don't know what to do with it.
Update - November 25th. More photos of full side views and some additional details. As well of one seat (pieces). Seat posts are not rusted in solid and are adjustable.
I sincerely appreciate any education provided. Truly want to move this along to someone who appreciates it and knows how to be a good steward of it.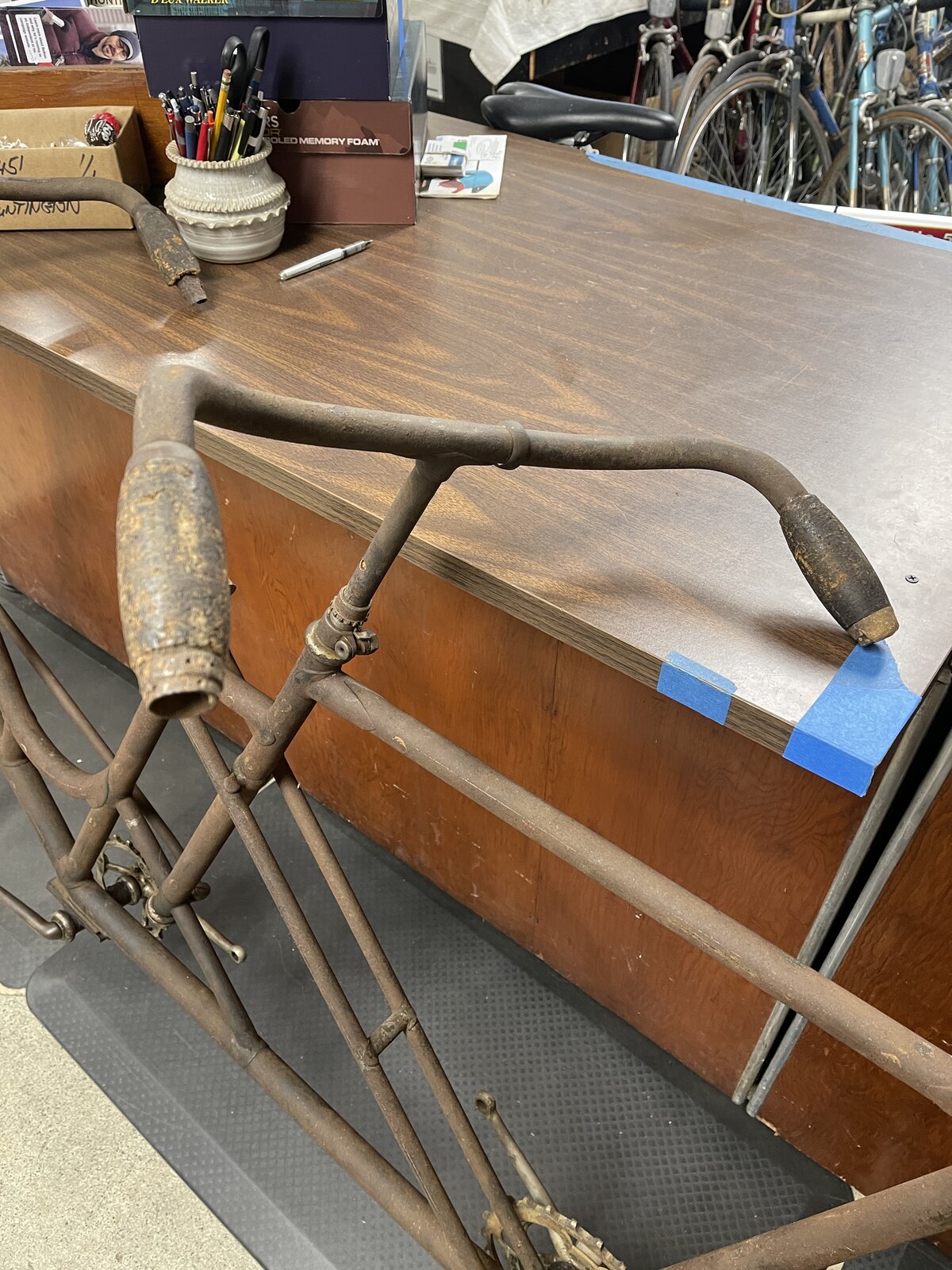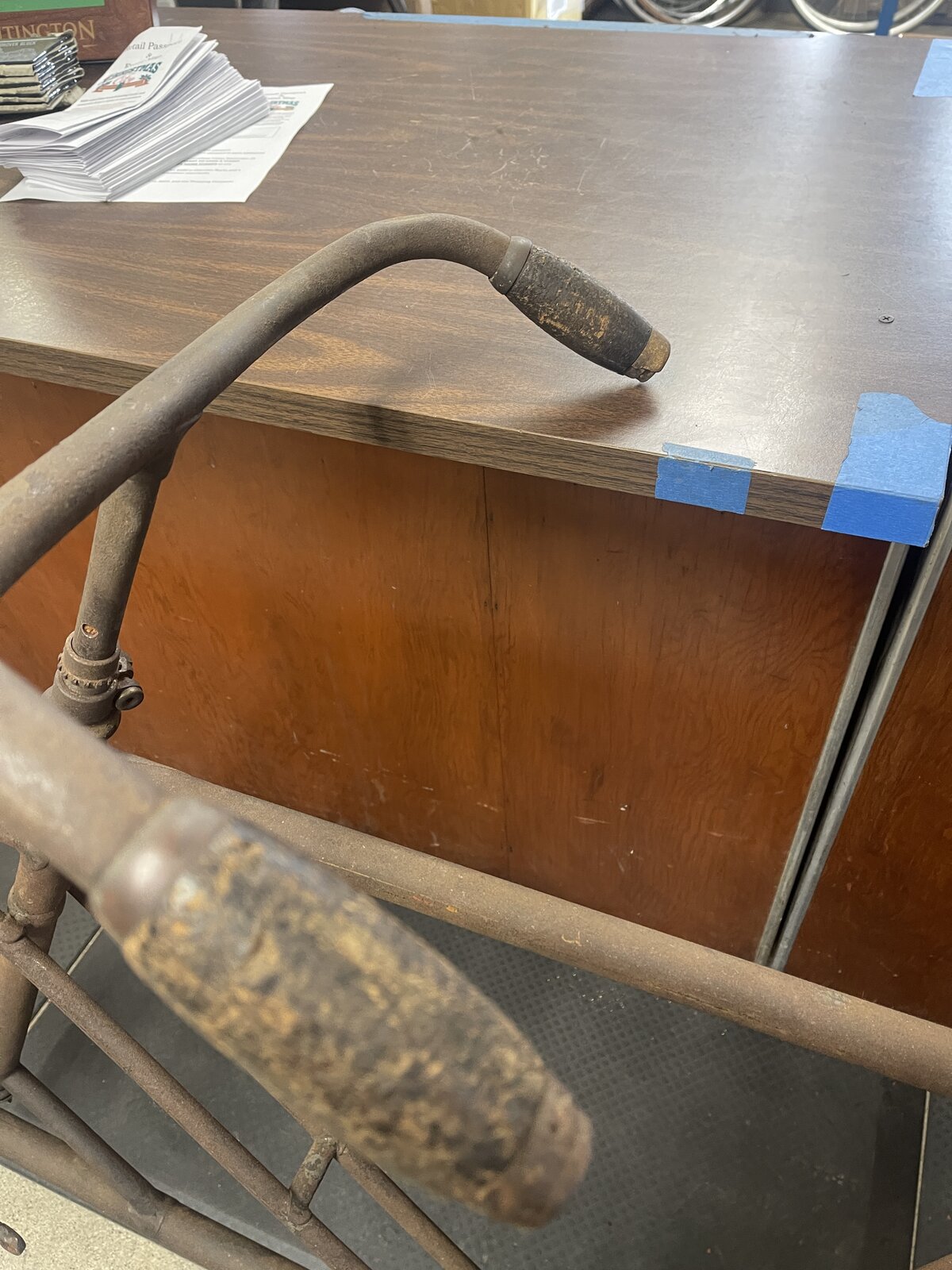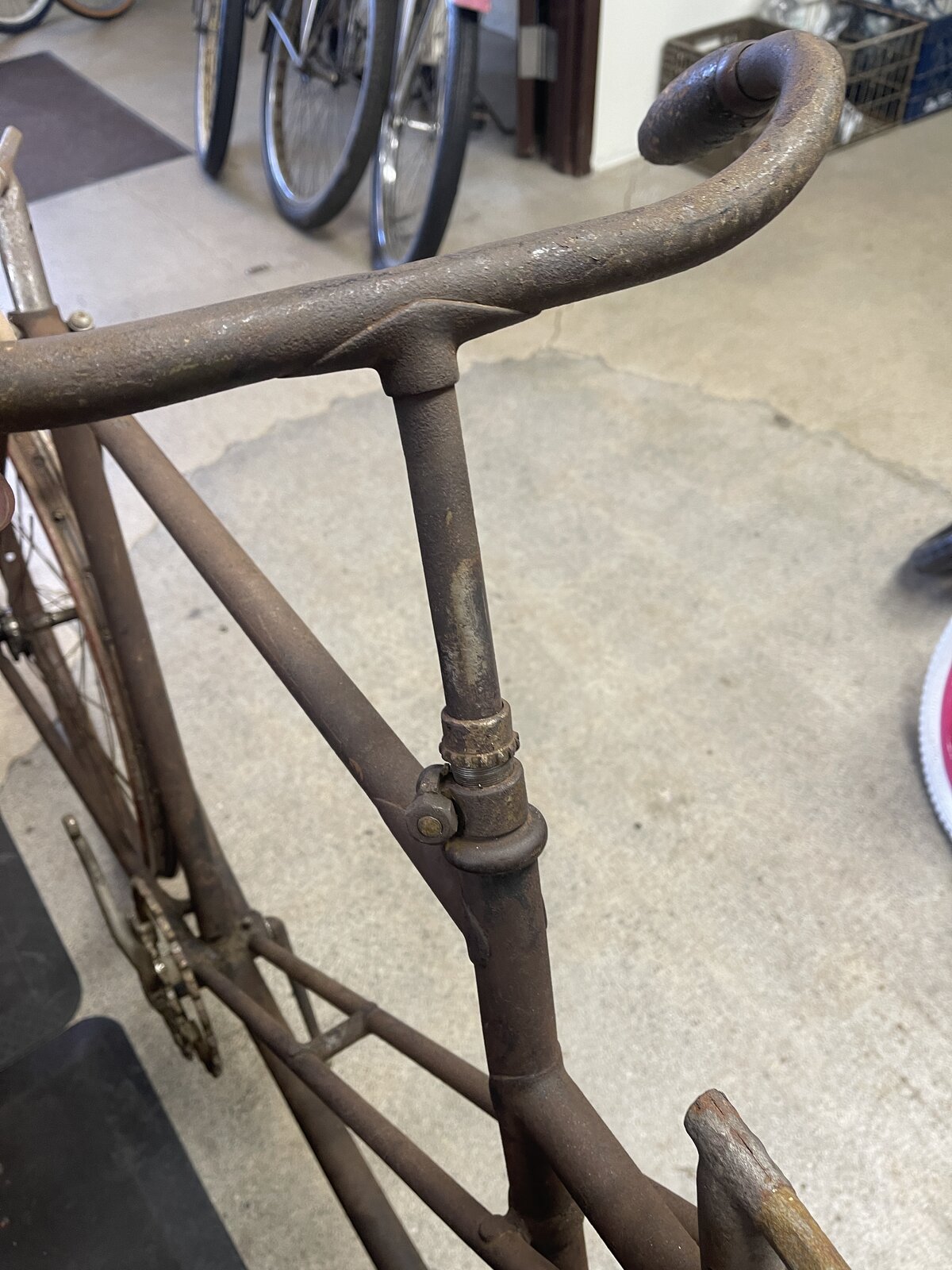 Last edited: