Here we have a nice Assortment of Smalls:
A. Prewar Delta Horn Unit for Schwinn Tanks, etc
Good condition, complete, untested
75 shipped
B. Beautiful Fleur-de-lis Bell
Nice ring !
35 shipped
> > SOLD
C. Nice Nickel Bristol Bell
Works great.
45 shipped
D. Cute Baby Coke Bottle Grips !
25 shipped
> > SOLD
E. NOS Schwinn Postwar Truss Brackets
25 ea shipped
F. Rare Torrington 4 Star Pedal
95 shipped
> > SOLD
G. Schwinn Badges:
NOS Schwinn Lenz Lansing Flyer 85 shipped
Henderson 55 shipped
NOS American Beauty 65 shipped > > SOLD
Please use direct email:
tocatahula@sbcglobal.net
PPFF please.
First to reply gets 'em !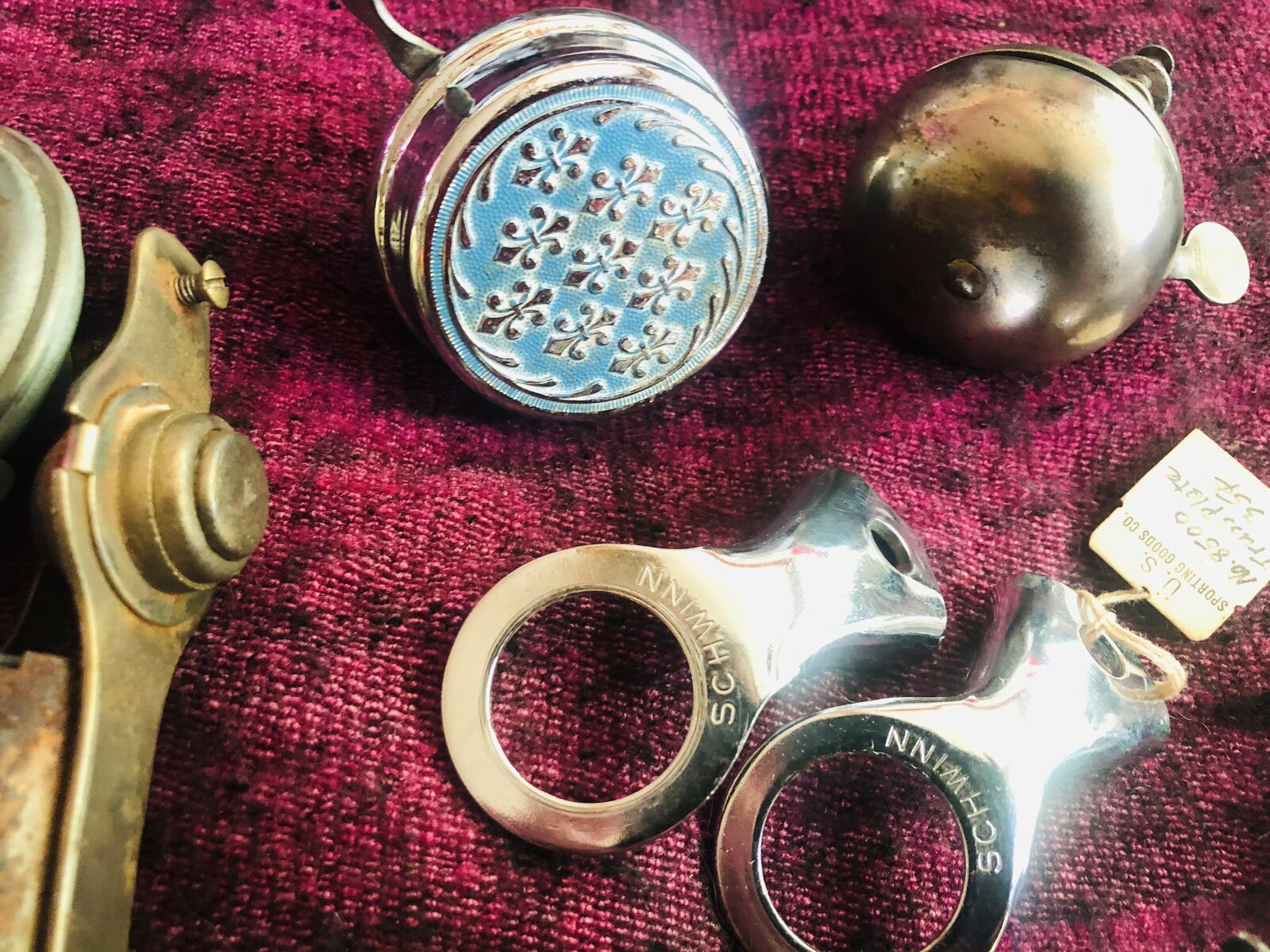 Last edited: