Wore out three sets of tires already!
A fellow bicycle enthusiast who I recently became acquainted with brought this bike home a few weeks ago; he showed it to me, and I was immediately mesmerized; between the olive drab paint, the drum brakes, and the old school whitewalls, I had become smitten by this single-bar Hawthorne.
Wait,
single
bar?
Yes, because prior to my friend purchasing the bike, some yahoo had sawn off the lower two cross bars. Who knows why, people do stupid things all the time. Anyway, the knucklehead at least had the sense about him to save the bars, which came with the purchase. Fortunately my cycling comrade in arms is handy with a welder, and voila-- she was once again a proper three-bar bicycle. I was in love.
I asked him what he was going to do with the bike? "Sell it", was his response.
"Interested in a trade?" I asked him, scarcely able to hide the drool pooling in my mouth.
And so a deal was struck-- I gave him my '37 Hawthorne roadster and my '59 Speedster, and I got this: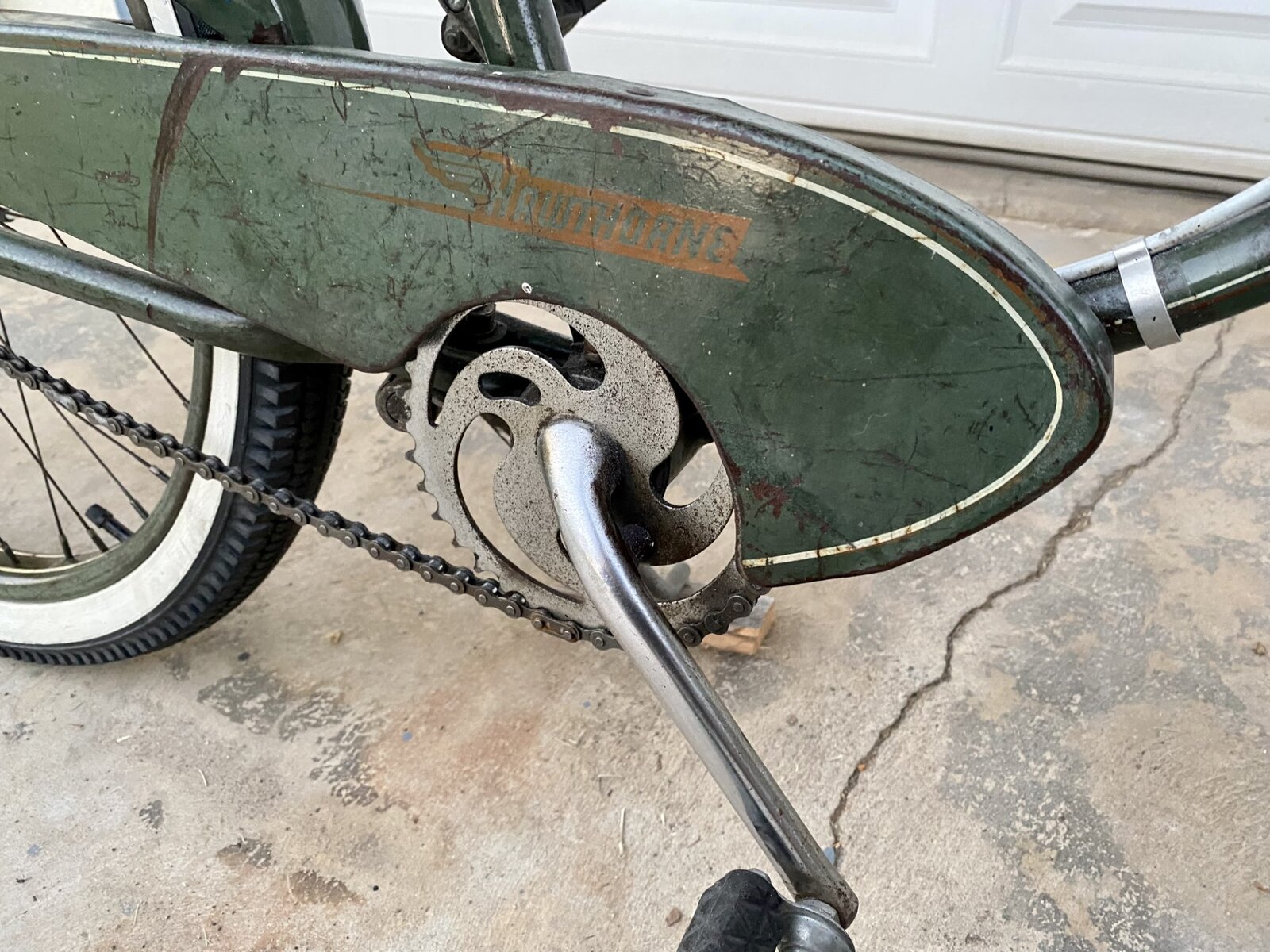 It needs a little work (anyone familiar with adjusting S-A drum brakes?), and I need to try to find a better match for the resprayed cross bars, but otherwise I couldn't be happier.
Last edited: