Here we have an excellent B6 rider !
An early post war Schwinn Canti in the best color combo of all: Green and Green.
She is rough and ready; scratches, dings, dents, rust, touch up paint; she's a rider ! Not some Prima Donna show bike the maid has to dust once a week.
Original chrome S2s, big wide bars, Original Schwinn script chubby grips, Original Schwinn key, gorgeous Original Mesinger slider, Original six hole rack, Original Delta horn unit, Original Liberty brass badge. Please check out the photos for best description.
First 1550 + ship
> > SOLD
Please use direct email:
tocatahula@sbcglobal.net
PPFF please.
First to reply gets 'er !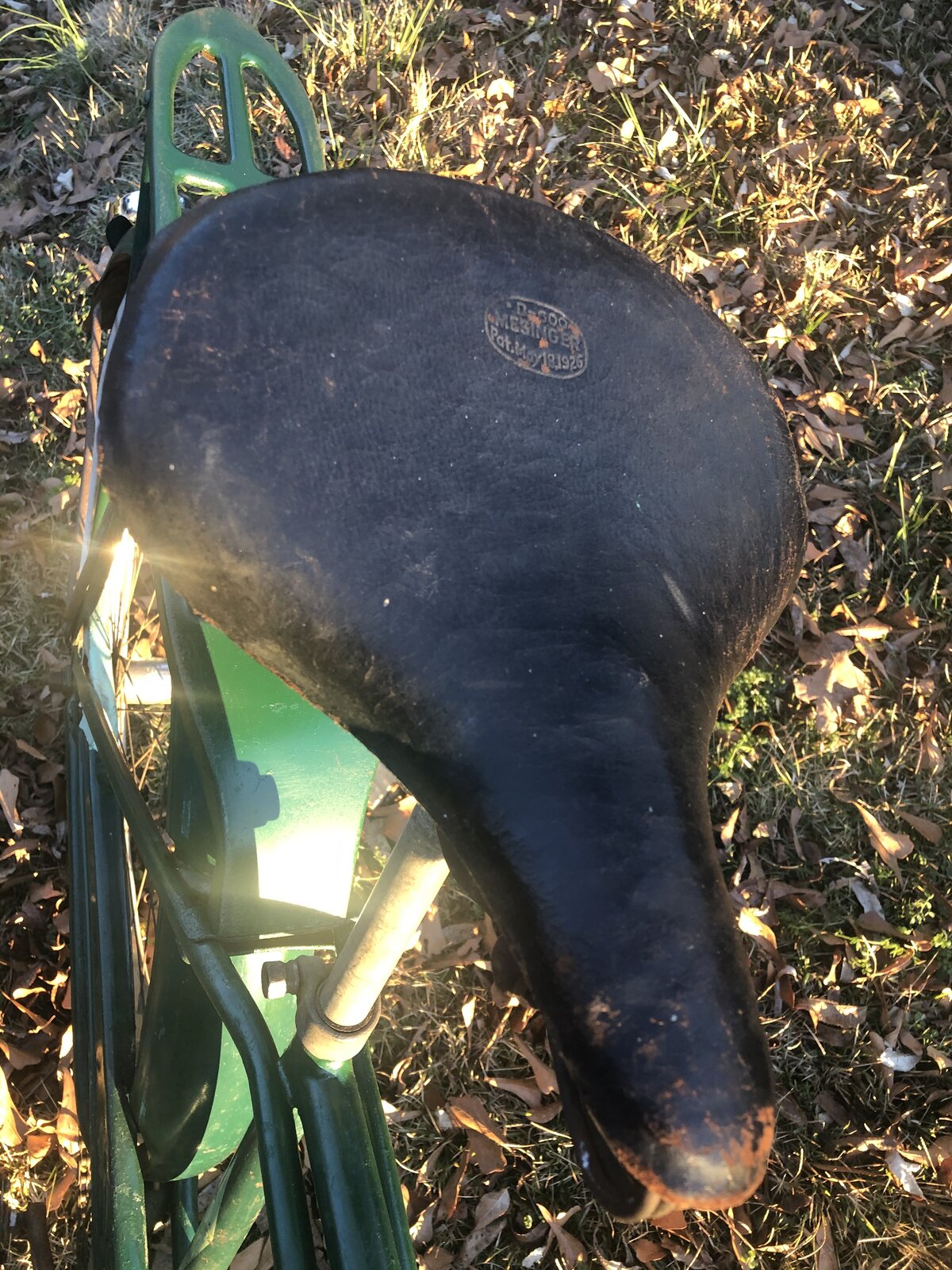 Buddy checked this one out, and heartily approves !
Last edited: