Jul 29, 2015
2,256
5,225
West Coast
With everything I have going on like house & yard maint (which seems never-ending) and bike projects, I got tired of moving bikes around when I needed more room in the garage...like most, I have some screw type hangers in the ceiling (enough for 5 bikes). Not bad for lightweight bikes that don't weigh anything, but having 9' ceilings in the garage make it hard for me to pick up the "Heavy's". So I started looking at ceiling racks. Found 1 that was cool & used a trolley system allowing the bikes to move on it, but for 7 bikes it was over $600. 1st thing I did was find threaded hooks....Park 450, 3/8" threads.
Then some trolleys and railing.....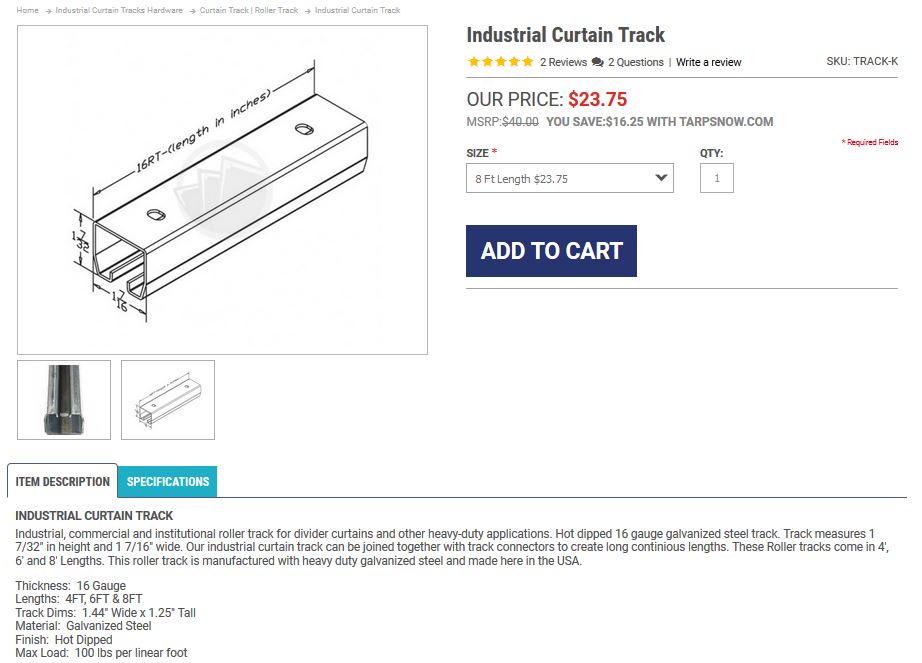 My thought was drill out the old hook, install the Park. Unfortunately, the axle of the trolley was also 3/8". No workeee.. Then I found some that would work....
Fit perfect into 1 5/8" Uni-strut from Lowes... the original system will work for raising and lowering the bikes....
Attached it and then installed the Uni-strut.....
Then started adding bikes......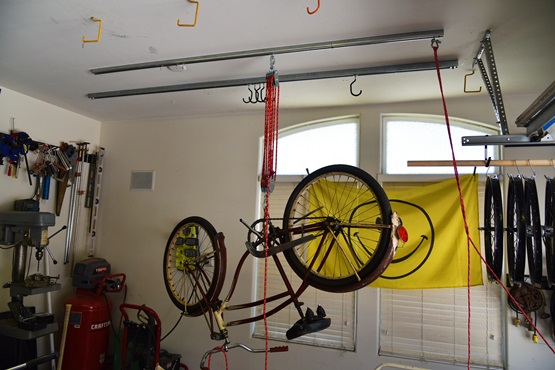 You can move them with 1 hand.....I had 6 bikes hanging in a 3' space but having them hang down made them in the way, so I added the second rail & hooks.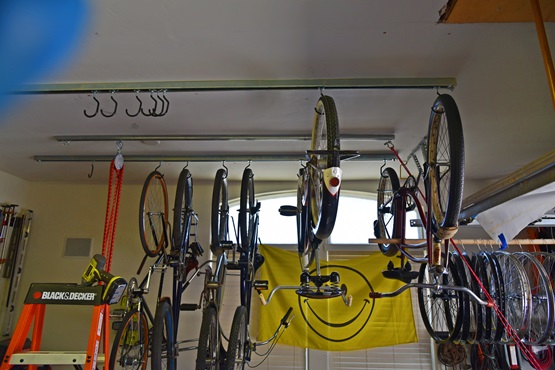 So 8 bikes hanging in 5.5', nice......if you're interested in my pulley system, here. It has a Prusik brake system, meaning, when pulling up, the Prusik hits the pulley and allows the rope to slide thru, but when you go to lower it, it grabs the rope.....rock climbing trick....
Just thought I would share.........
Last edited: