Dec 18, 2011
1,856
616
Port Washington, WI
$595.00 shipped
This unusual, 28 inch wood wheel frame appears to have had a decal on the head tube at one time, rather than a badge,
because there are no holes present that I can see.
It's also possible that this frame might have been manufactured by the hygienic Wheel company I was told, but that has to be researched for accuracy.....I'm not sure if they ever manufactured their own bicycles or not. This identical cushion mechanism was used on other companies frames also. This frame has a very low serial number ( 467 ) on the bottom of the crank hanger in one pic. There are some Cabers that are excellent at researching bicycles or what have you! They have amassed quite a bit of information and are a wealth of knowledge.
The rear cushion itself is in very good condition and works well with a deep spring action. It says: Hygienic Cushion Frame > Hygienic Wheel Co., Phila, Pa., USA. , Owners > Last patent date of January 1899. The nickle on the cover can be polished up a bit for a better appearance.
It also has the swivel at the crank hanger as shown, rather than the leaf on some manufacturers bicycles.
The frame needs repairs as shown in the pics > #1) Both top tube & down tube have slight sways to them towards the head tube area with a few dents, that can be repaired. There's information here on The Cabe, who does that type of repair of the top and down tube sways with excellent results.
#2 ) There's an old repair of small, hand formed, sheet metal plates at the rear dropouts. Why, I don't know?? I'll leave that up to the collector to investigate.....
#3 ) One side only, of the front fork had a crack in it at one time and has been reinforced with an internal sleeve and then pinned.
#4 ) The D&J crank & chainring is completely missing on one side. I've added a pic of what it may have looked like at one time, fastened down with a spanner nut. There are collectors on The Cabe, that collect various, early chainrings and maybe with luck, there will be one available for sale....?????
All said > T
his is still an interesting enough frame, worthy of a good Restoration and would really "POP" when completely finished up , ready to display or ride.
( PM's answered )
Port washington, WI 53074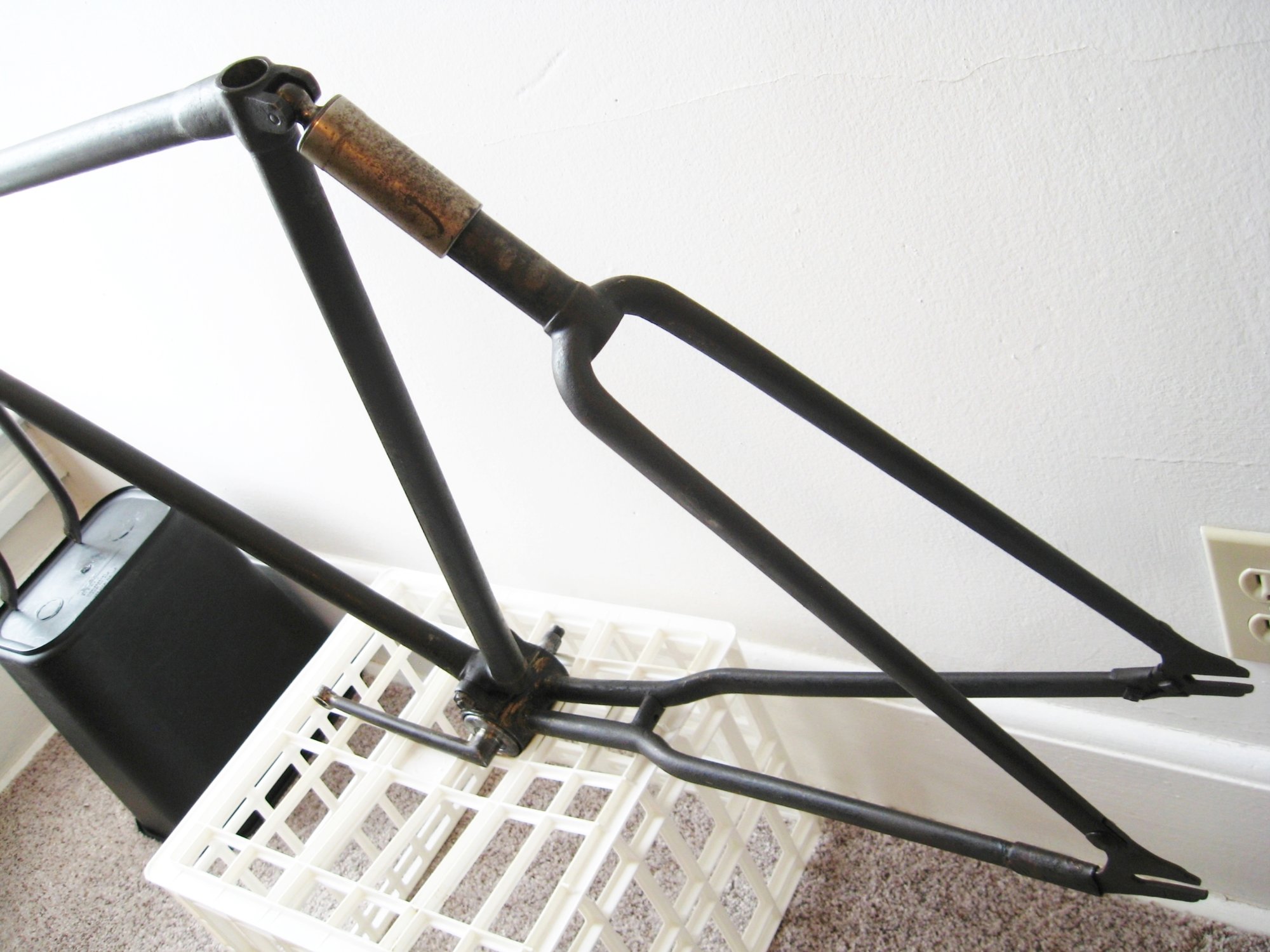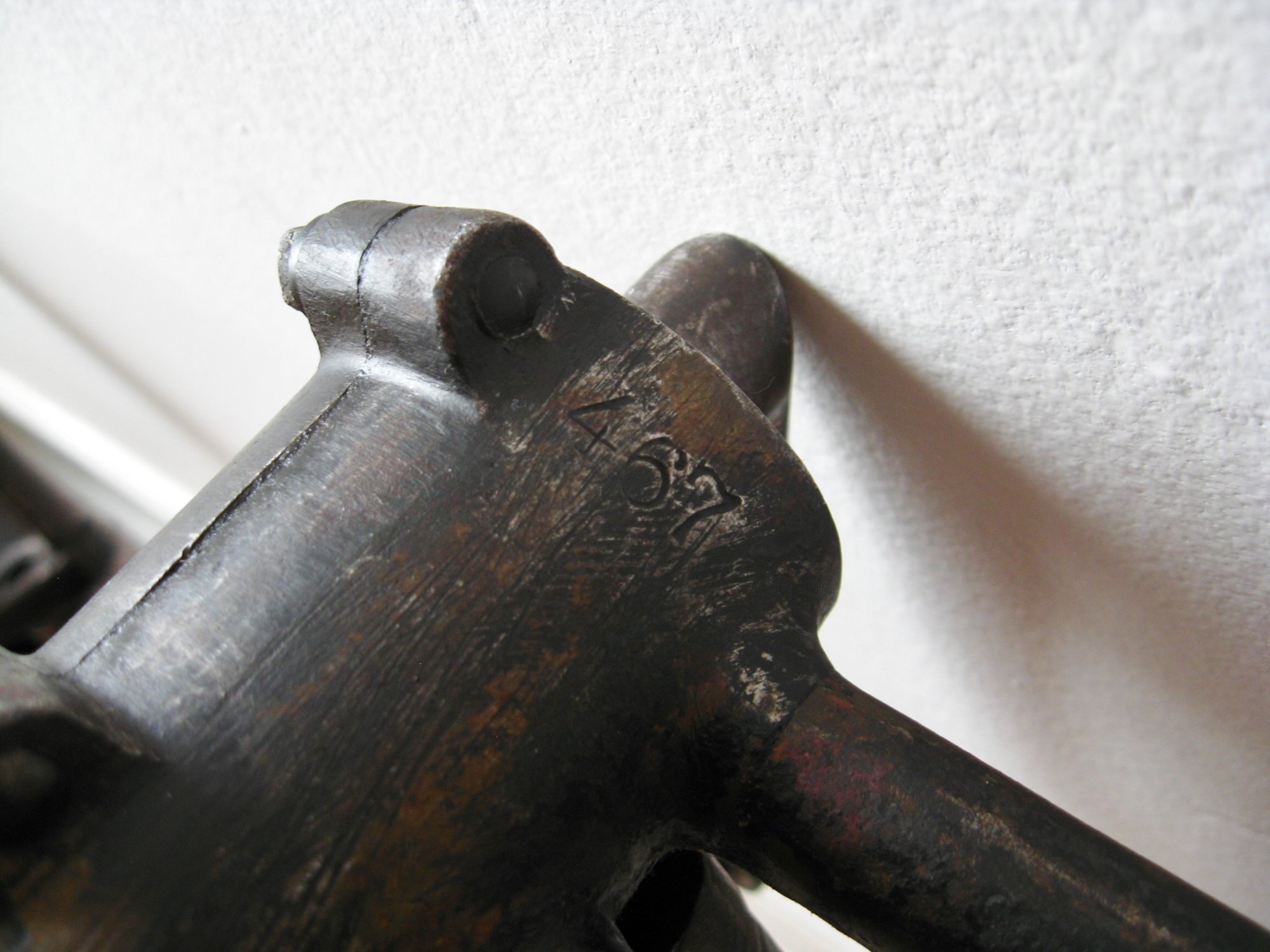 Last edited: