I got this idea looking at freqman's hawthorne zep thread, and had a donor hawthorne, cwc built, bent, girls carcass I picked up for 30 bucks: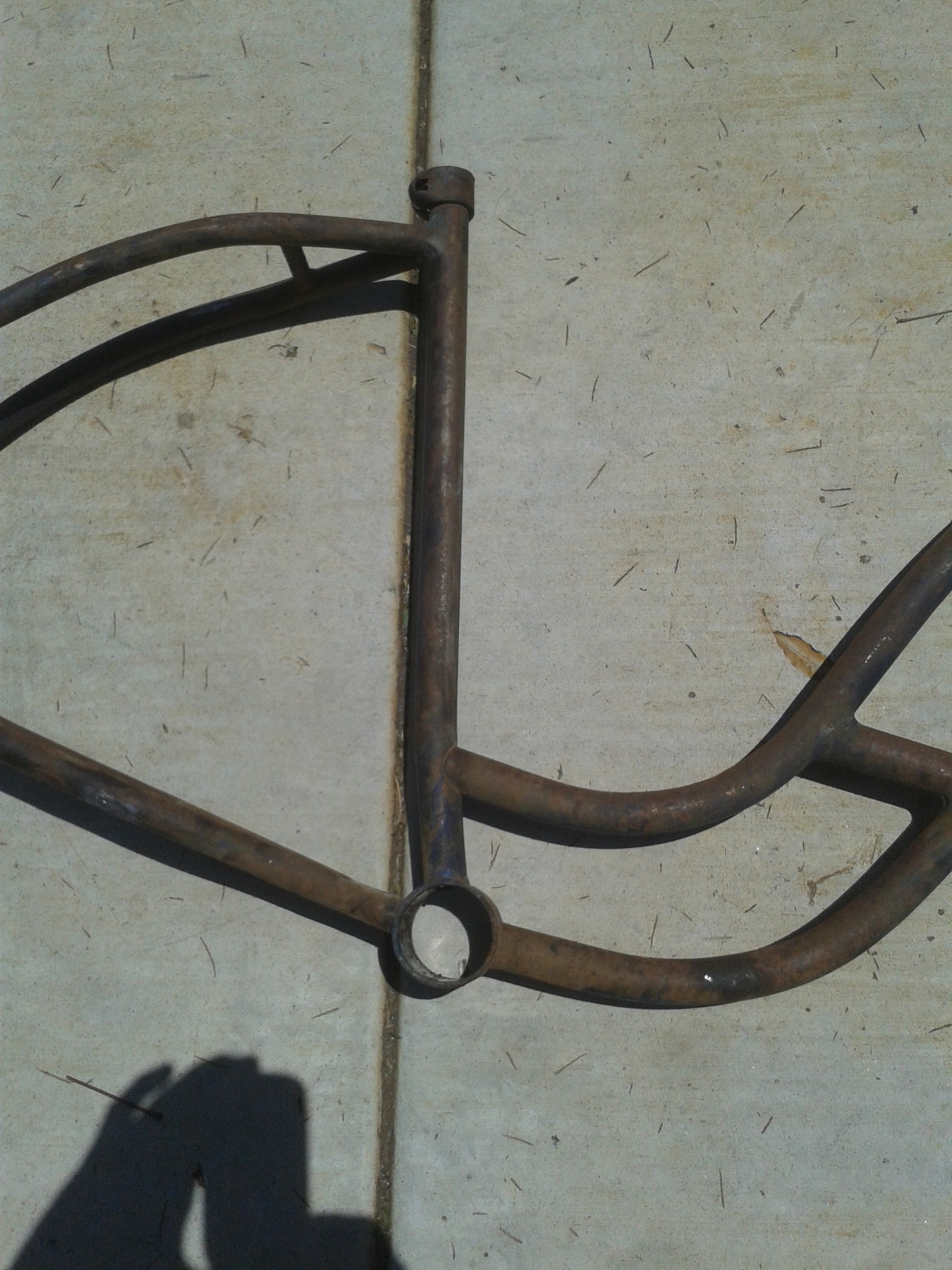 Chopped off the front half, mated the seat tube with the downtube to make a curved, layback seat tube, bought some 3/4" and 1/2" tubing for 8 bucks total, and went crazy:
The middle double bars are 1/2", and the rest is 3/4".
I extra welded the crap out of it, so I can grind them smooth, kinda like tubes look when brazed.
I did this all by sight, no jigs, no strings, just lined it up by eye, and used another frame side by side to get the head tube angle. It looks straight. Hopefully, when it's all together, it rides straight...
Last edited: