Wore out three sets of tires already!
Beautiful original paint Hawthorne Zep. The paint is all there with some over spray on the rack and a portion of the battery side tank. The headlights and horn are in working condition. I have not tested the rear rack light but it is all there. The seat is great for the age of the bicycle. I also have the key for the fork lock. Tires are newer to the bike.
If shipping is involved it would probably be sent in two boxes.
$3100 obo.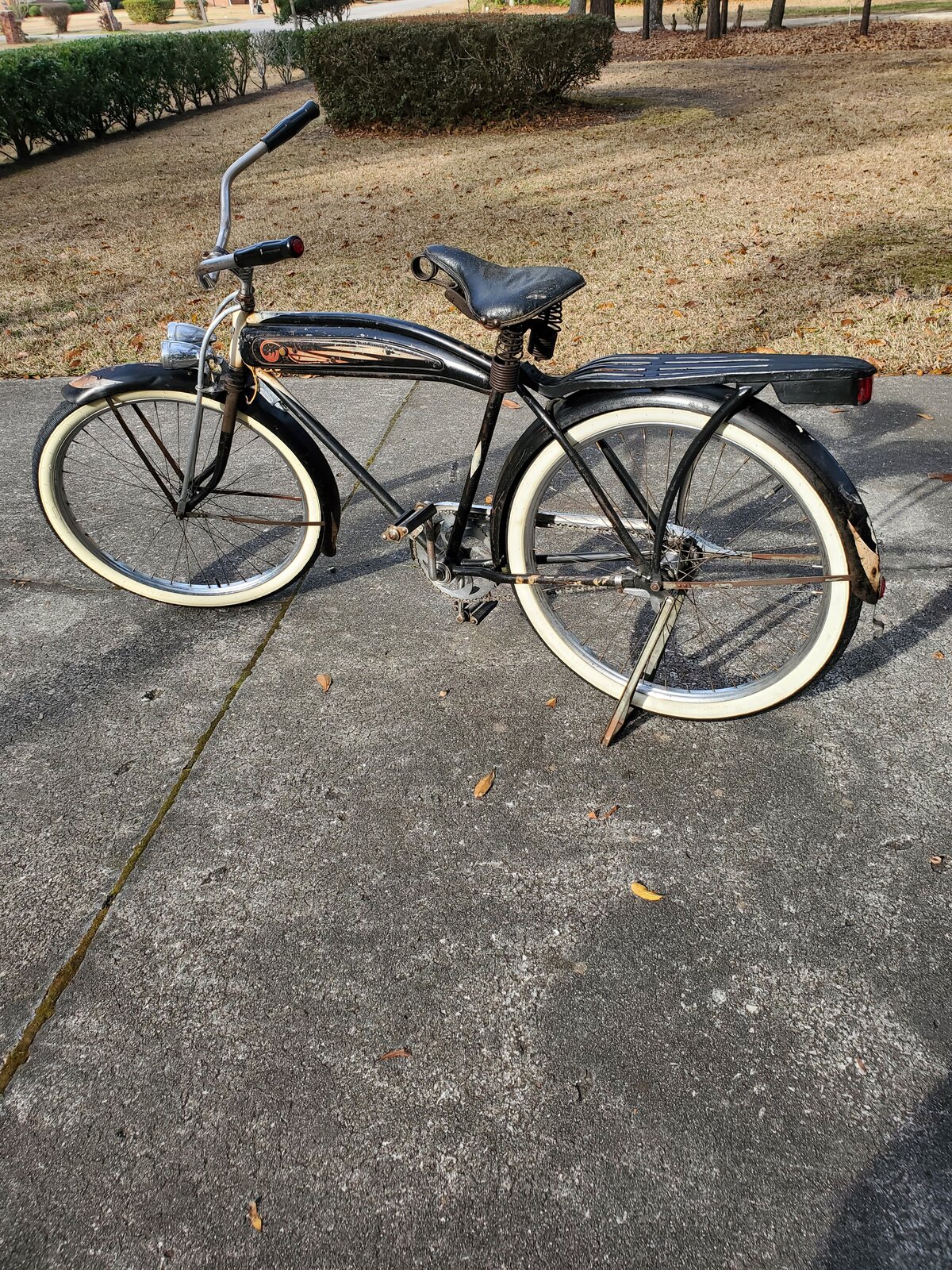 Last edited: