Finally riding a big boys bike
Mar 30, 2016
158
Maple Ridge, Canada
Just purchased this bike from a local collector . It is posted in buynsell. I am very excited to own this bike but am wondering about a few things being period correct or not. It definitely has an older repaint on it and black paint can be seen under the green.
It does have chain tread single tube tires but they are on these metal rims. And the front hub is a new departure model WL. I know that's not correct but what about the rims?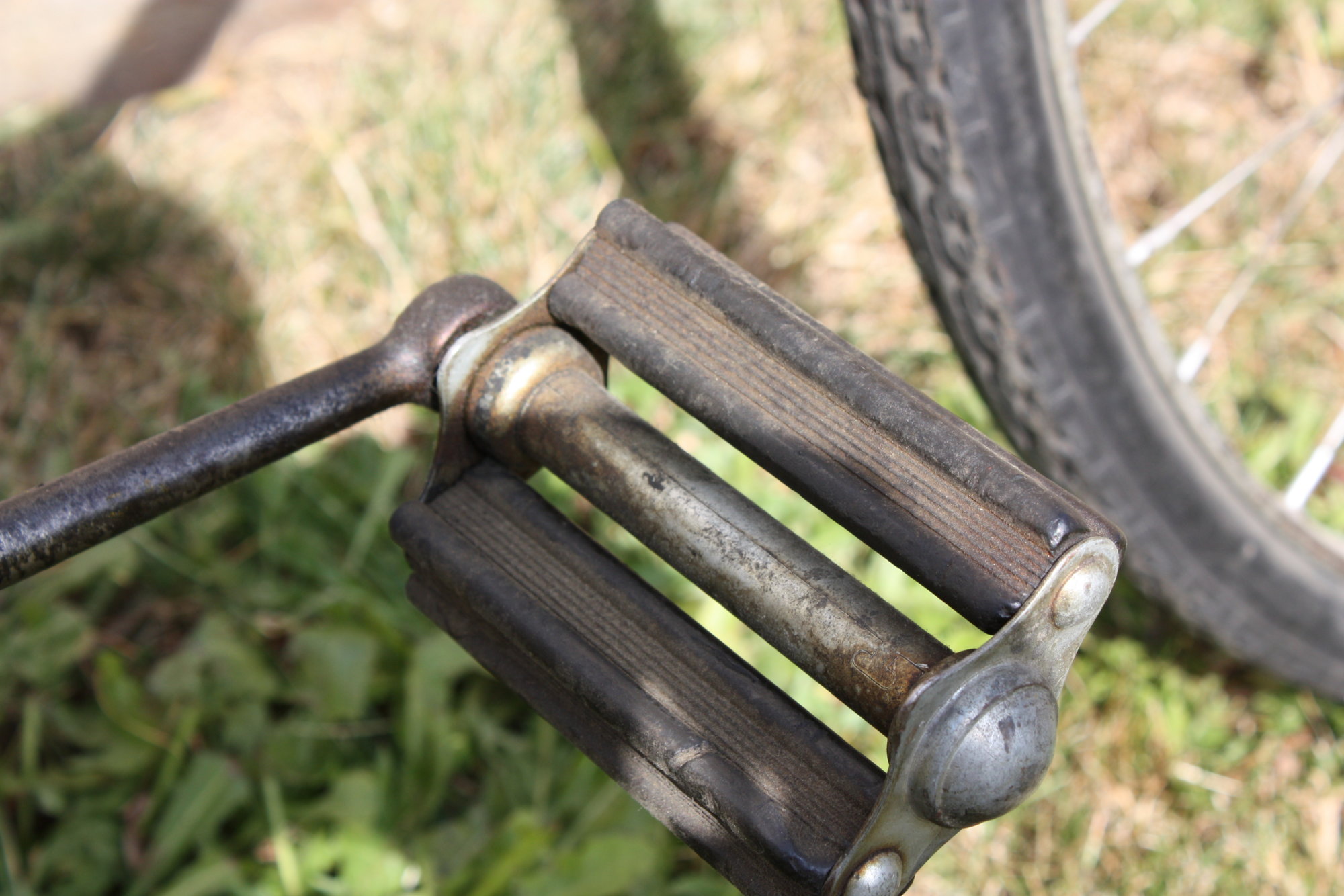 Are theses pedals correct?
The handle bars have Schwinn grips. But are the handle bars themselves correct.
I found an ad that said Christy saddles were an option back then.
The rear hub has ball end spokes. Does anyone make these still if i decide to get wooded rims?