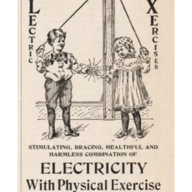 Aug 13, 2018
53
46
Annapolis MD
Looking for some help on finding a part. I have an 80s Gazelle that's my daily driver / don't care if it gets scratched bike. It has cottered pedals which kept coming loose no matter how many times I tightened the cotter pins. Finally disassembled the whole bottom bracket and found that the axle (and cotter pin) are both really worn past the point of resurfacing. I can't find a replacement either one to one or a more modern setup.
Picture of the axle attached, similar to most English/Dutch setups. So...the original setup is a 35mm press fit and the axle is about 144mm long with cottered, not tapered cranks.
The bike isn't worth anything but its been a decent ride and I hate to bin it but that's where she's heading if parts aren't available or its going to be a fortune in parts. I love over-investing in bikes but this ain't one of them.
Am I missing something or is this just an aardvark?