hey everyone - moving in to selling the bikes now
...
So first up is my hex I've had probably for 5 years or so... it's all a big blur. I am 99% sure I have the kickstand in the garage - need to have a look. I def have the chain [ i saw it earlier ]. Came with a garbage seat and garbage pedals. Ill stick a pair of pedals on if you want.
- No cracks in the frame. Dirty and has scratches.
- Fenders are shiny - dents and rust. No tears and shiny for the most part.
- I am missing my nuts.
... not all of them. One on the rear wheel. it is a musselman brake. Dirty. I havent serviced it.
- Missing some screws for the fenders [ why do these always disappear ]
- The bolt thing for the rack - i am pretty sure I have it. Will check the garage
- the rack has broken tabs, but will lock in when screwed
- I upgraded the chainring to a shinier one as i had it laying around. I have the original. It is also ok, but some surface rust on it. You can pick which one ya want.
- needs a good scrubbin and a shine
If you want more pix please ask. No problemo even taking little mini videos I can slap on youtube if you are interested. Not going to be a filmmaker for anyone who asks.
Will be shipped with bikeflights, doubleboxed [ a box inside a box ] to eliminate tears in the box. Happened the last time i shipped.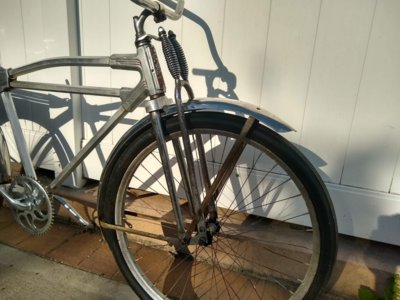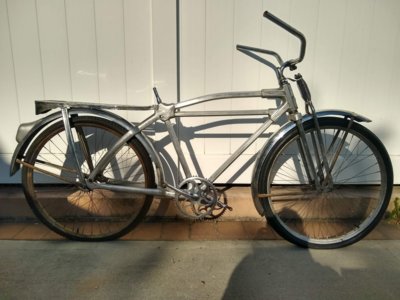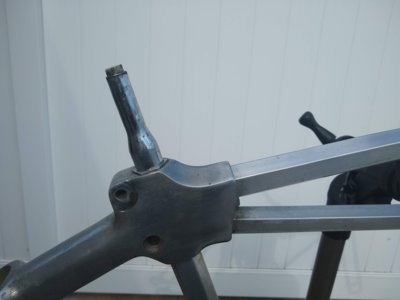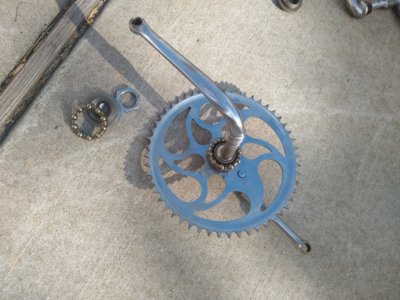 Last edited: