Riding a '38 Autocycle Deluxe
Due to my declining health, I have decided to sell my Hiawatha Arrow. It came to me as a late model surplus version. I then made it into a Deluxe model. It has been repainted to appear as a patina finish.
The tank is all metal. The rear rack and chain guard are Fiberglass made by TRM and look great! The Handle Bars,Pedals and fender ornament are repop. The seat is a decent Lobdell horizontal spring. Tires are from Jon. Drop center rims were on the bike and are believed to be original. She rides great and certainly looks the part. This is a great way to own a classic at a lower price. I will ship the bike in the USA but would prefer local pickup in Waxhaw, NC. I will add more pics tonite. Price listed is OBO and includes shipping.
Thanks, Don
714.767.0576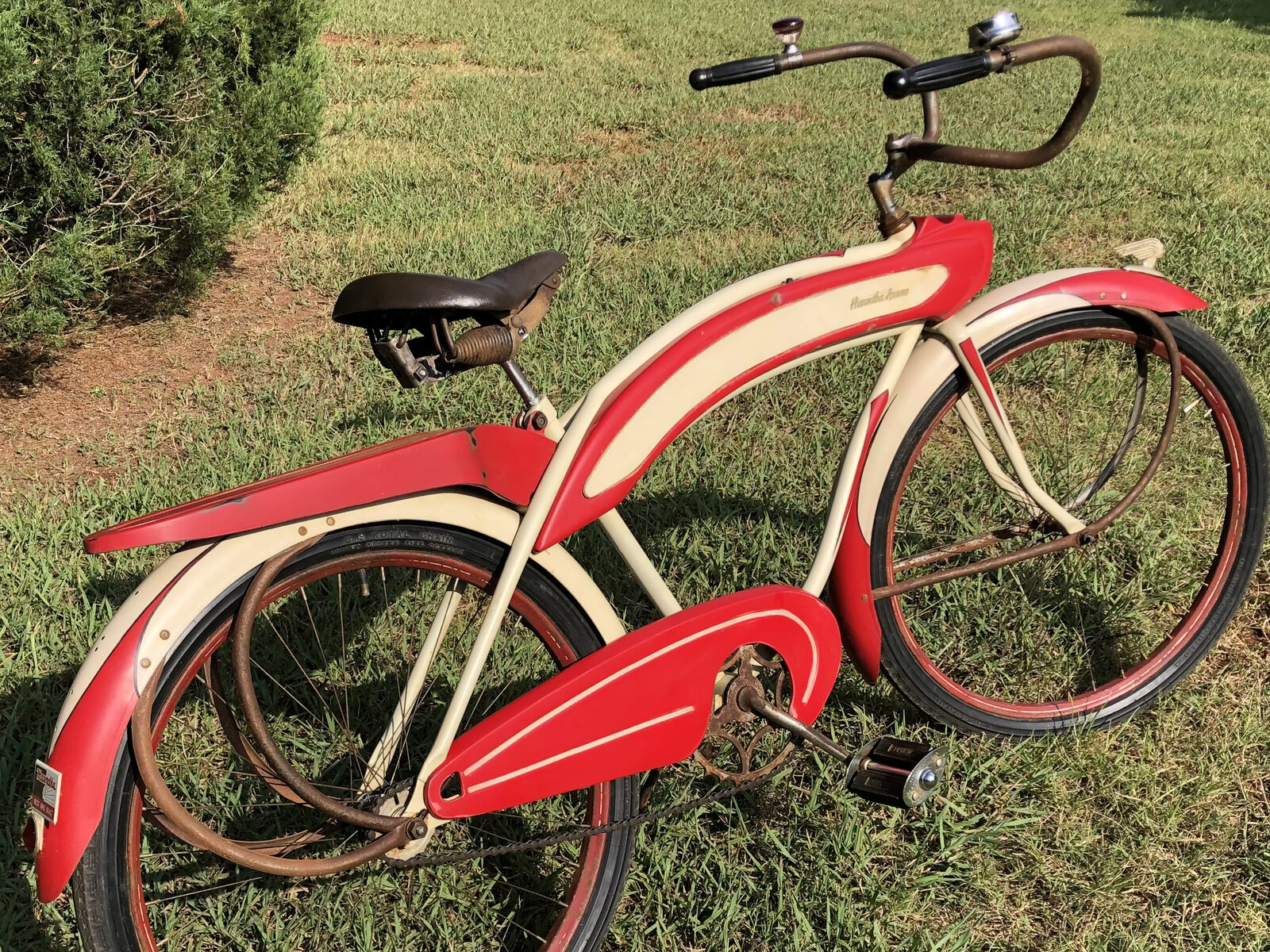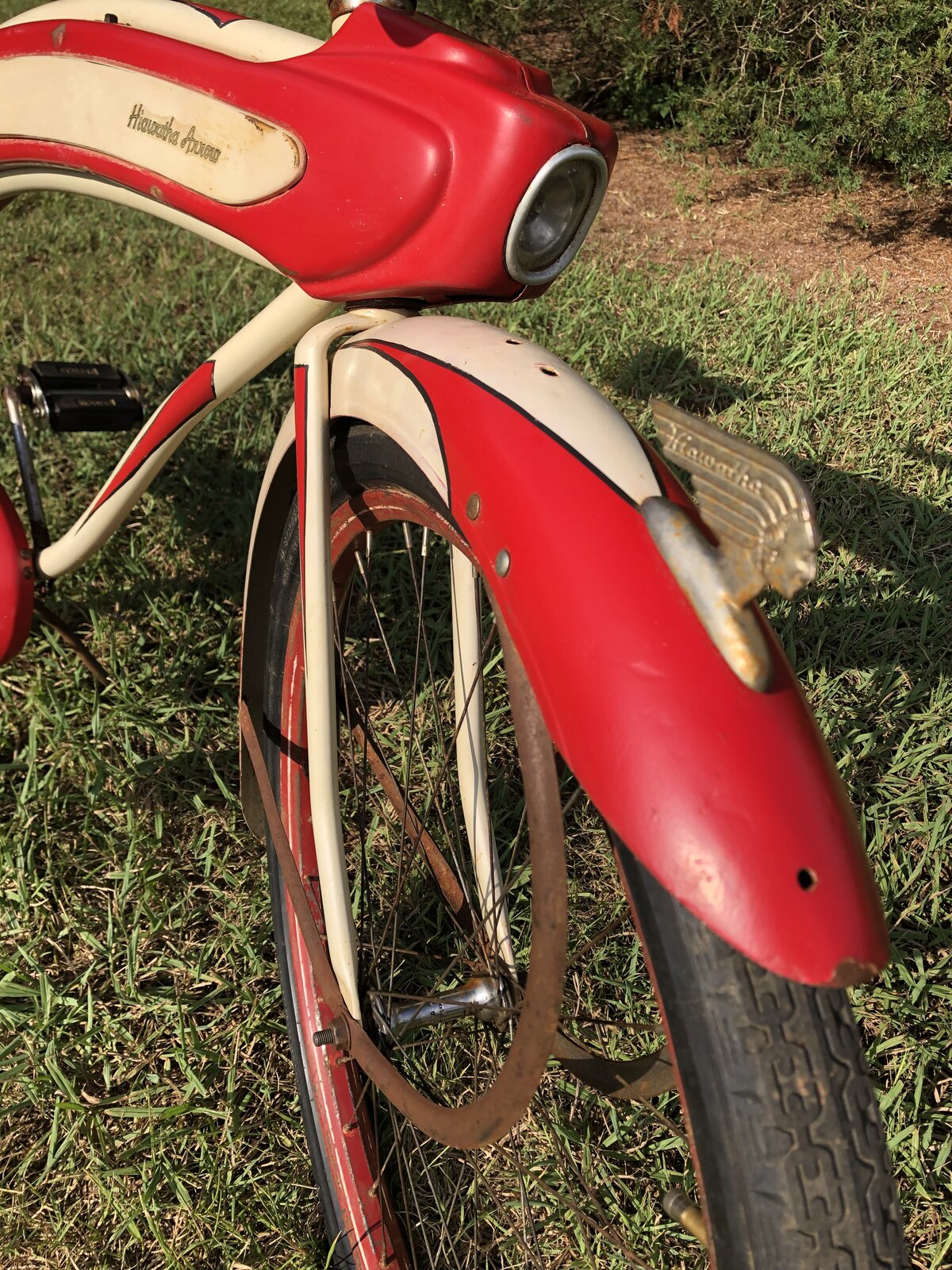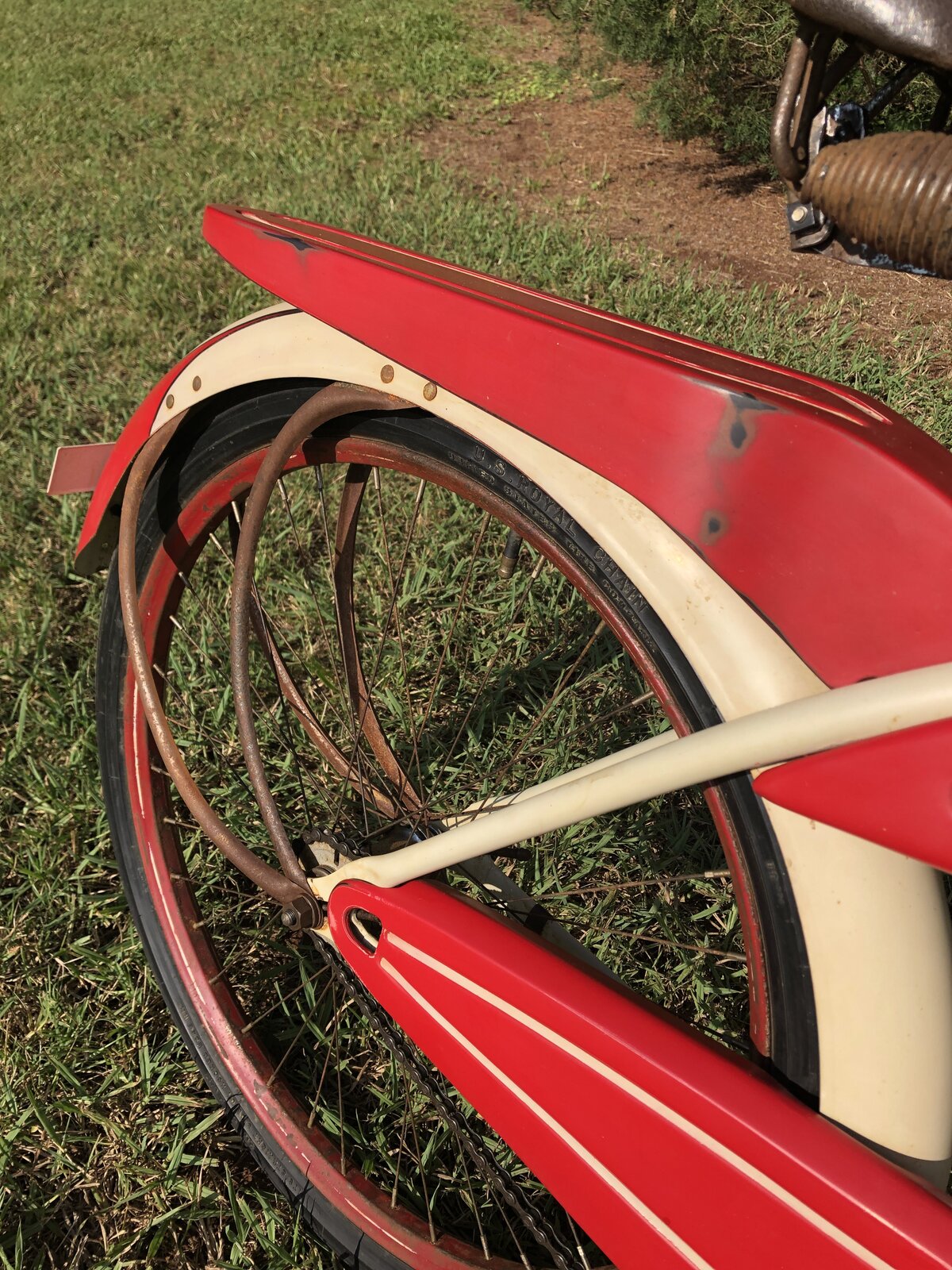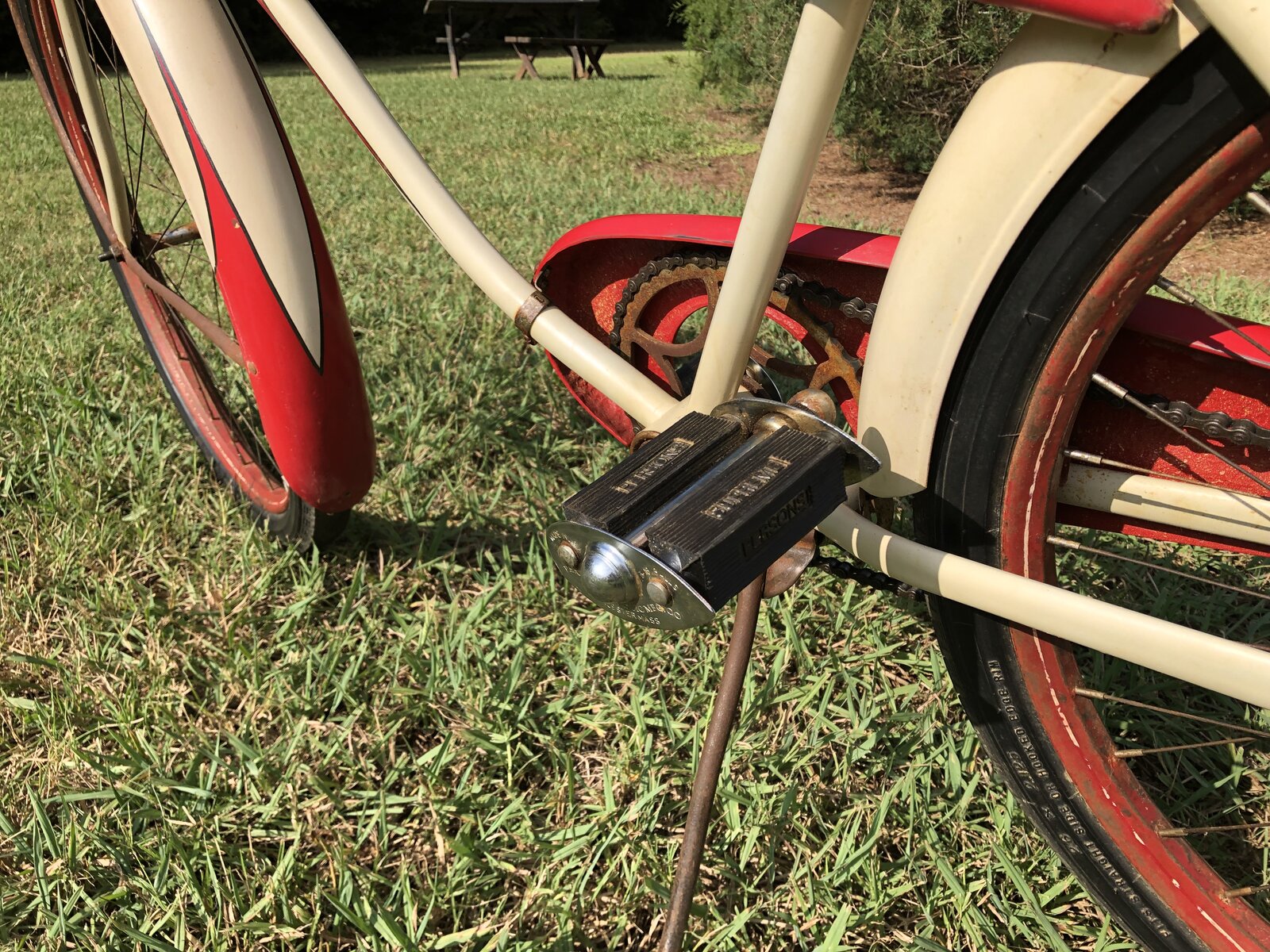 Last edited: