Riding a '38 Autocycle Deluxe
Girl's JC Higgins Colorflow Special!! I will not ship this but will drop off at a bike shop in the area if you pay all their fees and shipping.
The good, bad & ugly:
Good:
The sheet metal is worth what I am asking! Earlier 26" tank version that doesn't require the gems. Has correct truss rods, not currently mounted. New Mexico bike with only light surface rust, no pitting, so a decent restore candidate; finned rear hub; one JC Higgins emblem on the rack is good. Badge is pretty decent.
Bad & Ugly:
no pedals!, dent in front of bars, tear hole in chain guard. Missing rear rack gem and rear reflector red plastic piece. The seat spring ends have pierced small holes in the rack (see image). New Mexico tires so they are a bit sun frazzled. One JC Higgins emblem on the rack is bent (see image). Some dents (rear left skirt guard), scratches, wear overall. Available for pick up at my house in Hershey for $125! Just a couple minutes from the swap. I never got around to parting it out.
If you want it please text me at: 717-554-2176
Bike is currently in Hershey, PA.
Kindly, Brant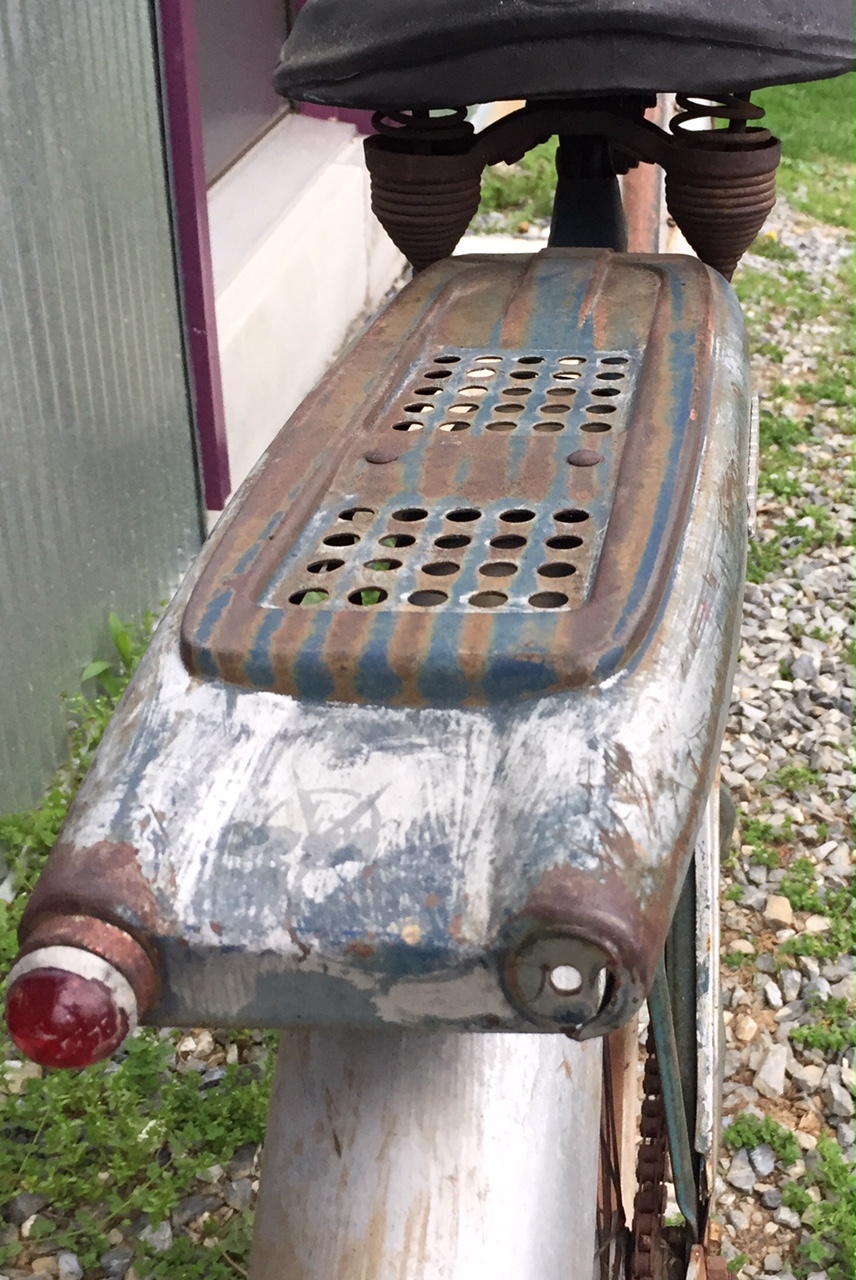 Last edited: