This saddle stands as a work of art independent of a bicycle, it sat on my mantel* for quite a while.
Next to impossible to beat this saddle in quality of craftsmanship, design, and preservation.
I doubt seriously there is another example out there that can sit next to this one.
This saddle was discovered hanging from the rafters of an 19th - early 20th century blacksmith shop.
Please read testimonials from original adverts as well as valuable perspectives on construction.
$1,500 hand delivered to Memory Lane 10/20
FULLY Insured shipping available at buyers expense.
Feel free to ask any questions.
Yes this saddle is expensive, I will promise you though that it would be more expensive if not impossible to reproduce it authentically if you are paying a craftsman to do it.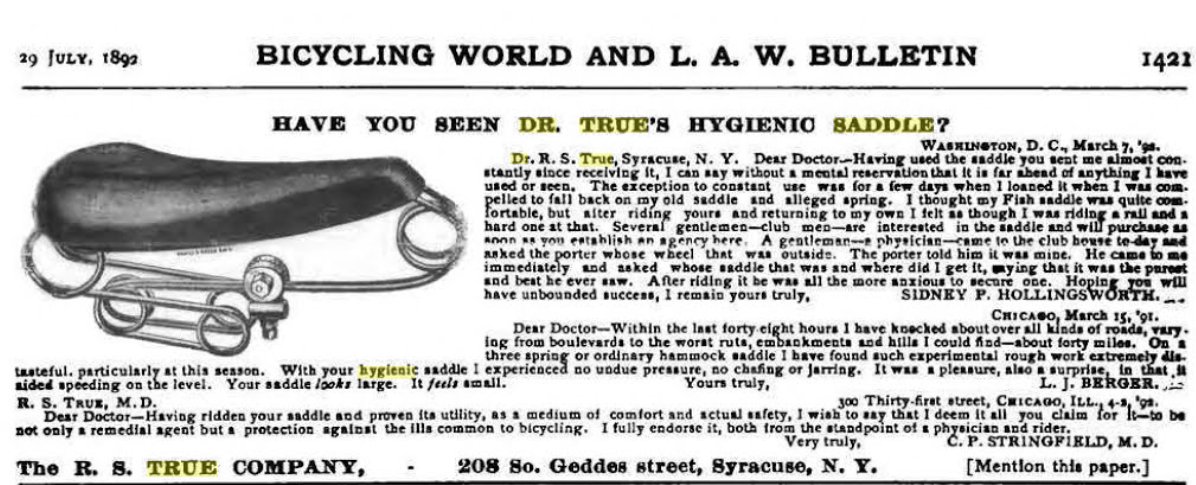 Last edited: