Wore out three sets of tires already!
I'm curious as to your individual techniques to avoid buying accessories for a build that don't work when you have them in your hands.
I'm sure that it's different if you have a local retailer where one can buy random accessories, but what does one do without that?
The items below are ones that I bought for my Orange Krate build that haven't worked for one reason or another. Note: There's also a Stewart Warner Clipper repro head that isn't in this picture. Some visually just didn't feel right in person. Others physically didn't fit. And some were a rather different size than expected. Finally, there were some that were absolutely perfect for the build that I just didn't have space for.
All told, about 30% of the project cost has gone to items that I have not used.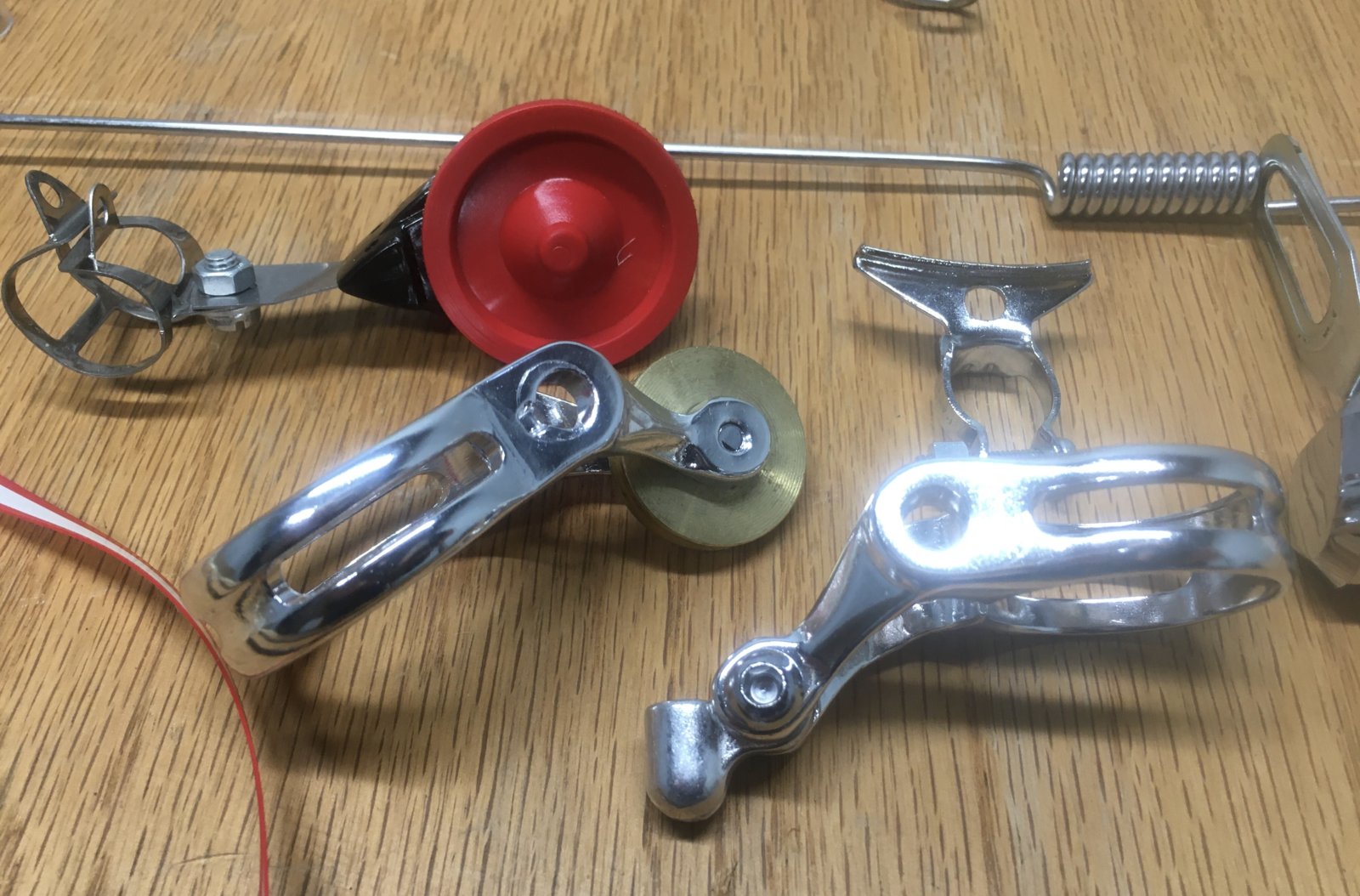 These streamers are a separate case - for the blue Stingray I am working on. This is the listing photo from eBay. When they arrived, they looked a lot more green than expected - they are supposed to be silver.
I so do not want this to sound like I am complaining - I am not. I just want to learn and spend less money on parts that I don't use.
The best idea I have right now is to be willing to return items and accept the loss on the shipping costs, which will be significant, but it's better than having sunk money into stuff taking up space that I don't use, I think.
I very much appreciate your thoughts and brains.