Wore out three sets of tires already!
I've got this 1961 Murray Meteor Flite I'm building as a rat rod bike, and while it's coming along nicely, there's one problem I noticed between the time I mocked it up, and the time I disassembled it.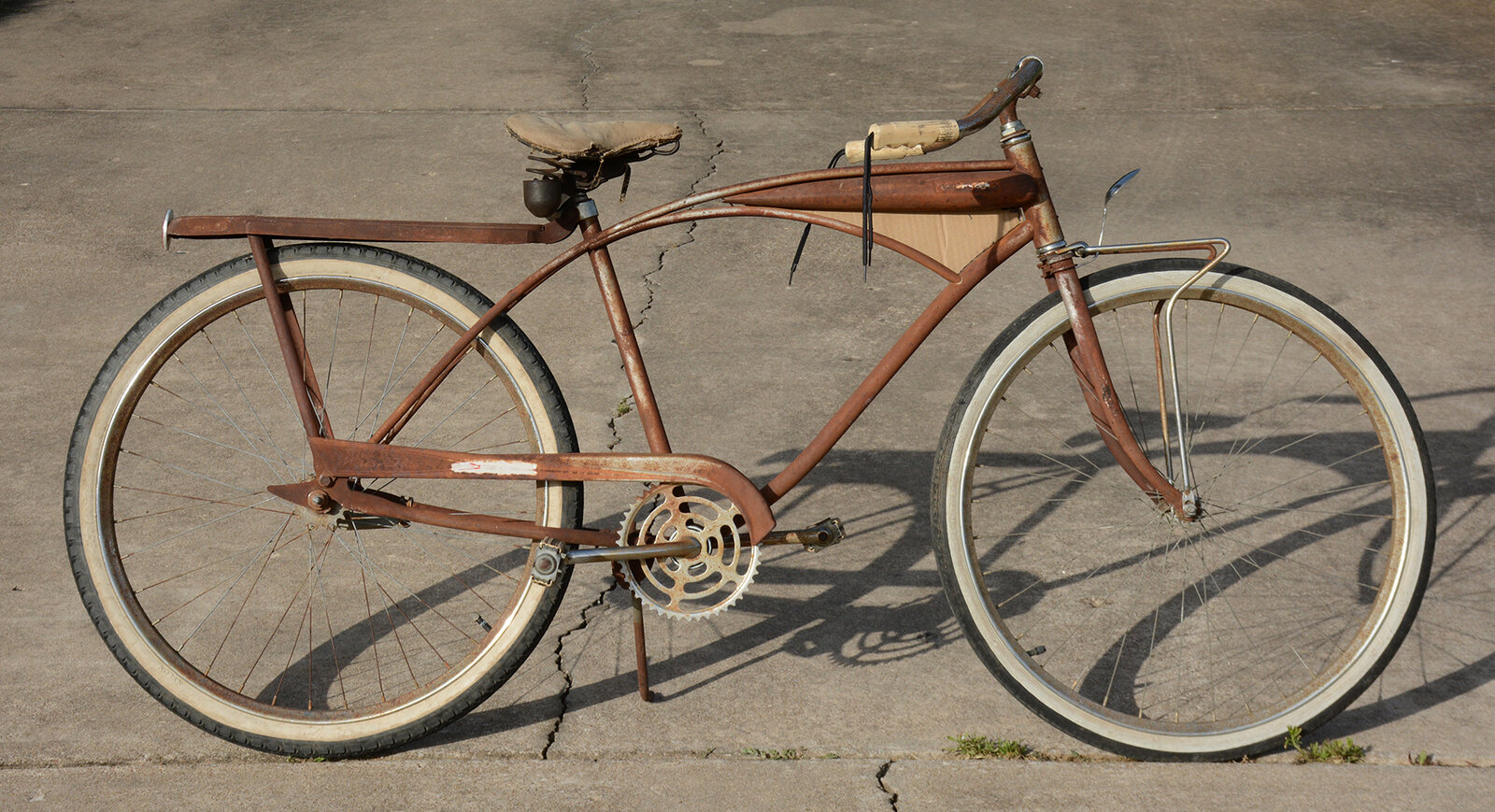 See, when I installed the new bearings and bearing cups to test fit everything, they were all nice and clean, but when I removed them to clean them and grease them, they had turned brown with rust and sediment that was still inside the frame.
What I want to know is how to get rid of all or most of the rust, dust, dirt and debris inside the frame, without messing up the exterior look of the bike. I'm not stripping this bike down and painting it. I'm not even going to clear it or cover it in boiled linseed oil. I want to leave the bike looking as it is. I just want to remove as much of the interior rust and dust as best as I can, so it doesn't find its way inside the bearings after reassembly. Are there any good, inexpensive ways to go about this? Any help would be much appreciated.