Wore out three sets of tires already!
Jul 1, 2016
715
53
France
Dear All,
In addition to the Westfield Columbia G519 details I've been collecting, I've also collected as many extant Huffman Dayton G519 details from the internet as I could find.
There follows a list of them, which is partly an experiment to find the best way of posting and managing a longer Westfield list shortly. Since it is experimental, I welcome comments on the format, and it may change before we are finished.
In the meantime, the notation is probably obvious, but please ask if not.
Also, if your bike is listed, and you would like me to add further information (or, if your bike is not listed, and you would like me to add it), please answer below, or PM.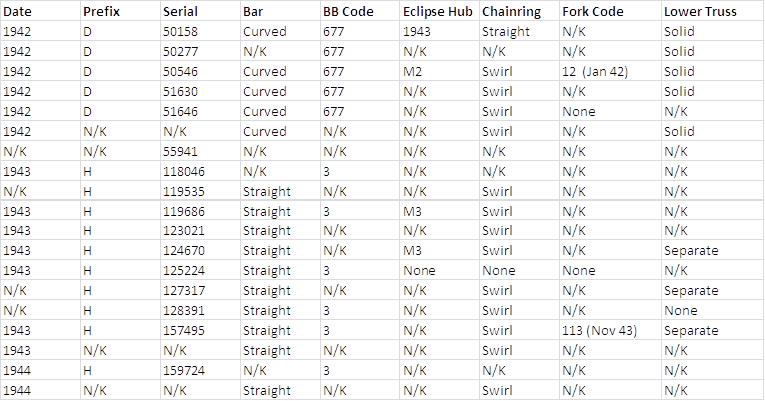 Thanks,
Best Regards,
Adrian