I had a Huffy Wheeler Dealer as my first "real" bike. Black banana seat, red and chrome. Loved that bike. We would build a ramp in the street and come tearing downhill around the corner, hit it and get air. Magical. We'd also go mudding off road in the local Metro-park on any deer trail we could find. Rode it to the beach. Down to the river. Into the river. Ten miles to go go-carting on some of the busiest roads around. Woo, what my parents didn't know. My search and desire to recapture that bike is what led me to the Cabe. I found photos someone had posted nine years earlier, told him if was interested in selling, I was interested in buying, no answer except for another Caber pointing out that the post was as old as it was.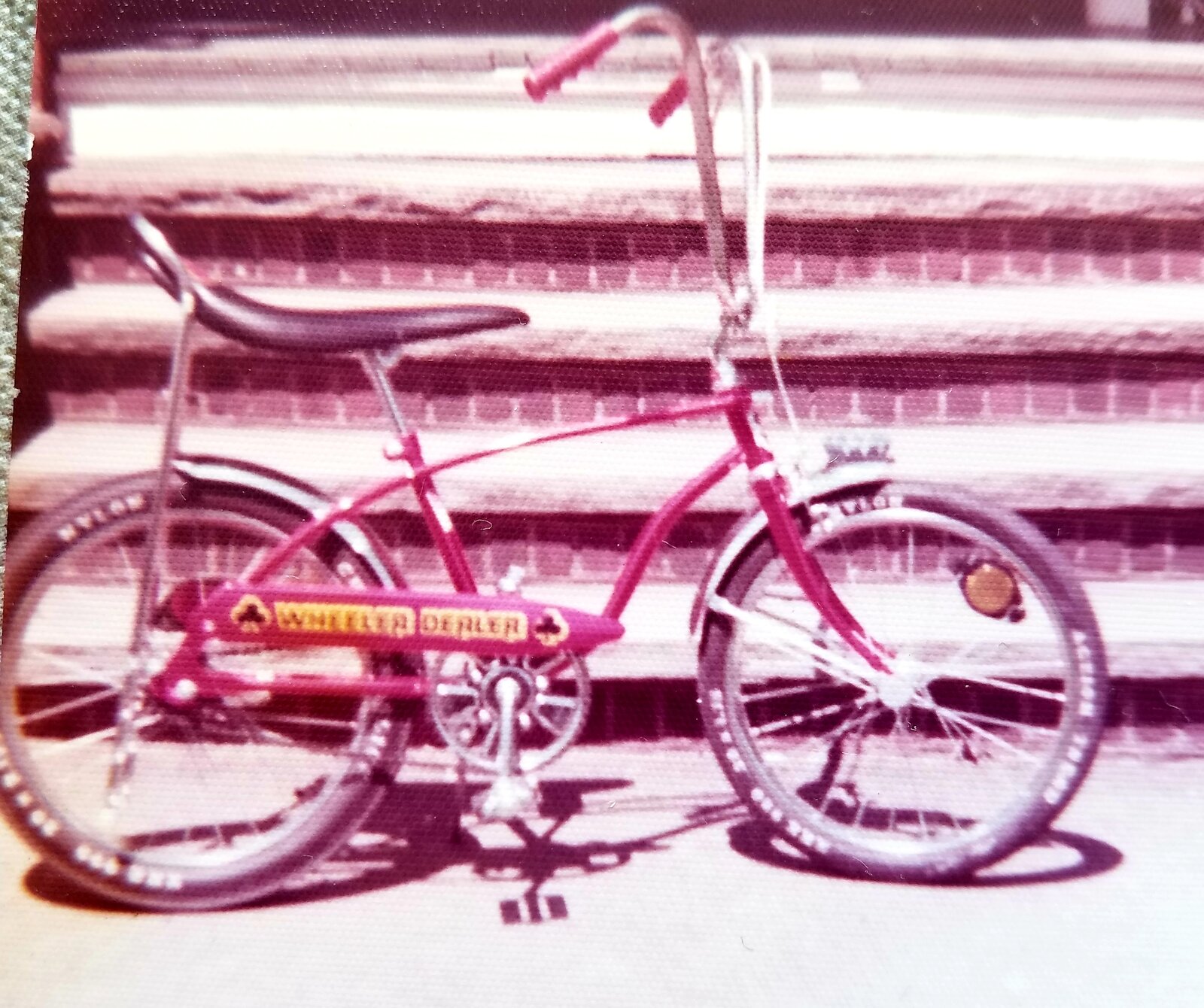 The first shot is from when the bike was approximately new. 1974ish.
Third is the other Caber's photo.
The fourth is from 1990 or so, the day it was sold in a garage sale. Wish I never let it go. The fact that I had it for so long was because I did not want to let it go. Just signed paperwork today to list my dad's house for sale, so feeling very sentimental and misty eyed.