Riding a '38 Autocycle Deluxe
Various lots of hard to find prewar through 60's advertising and reference materials, some rare pieces!

1—- prewar Schwinn 1940 color fold out, features Paramount, Autocycle, Motorbike and more, soft crease as shown, overall good condition for 80 year old paper
75.00 shipped

bobcycles@aol.com
Or pm here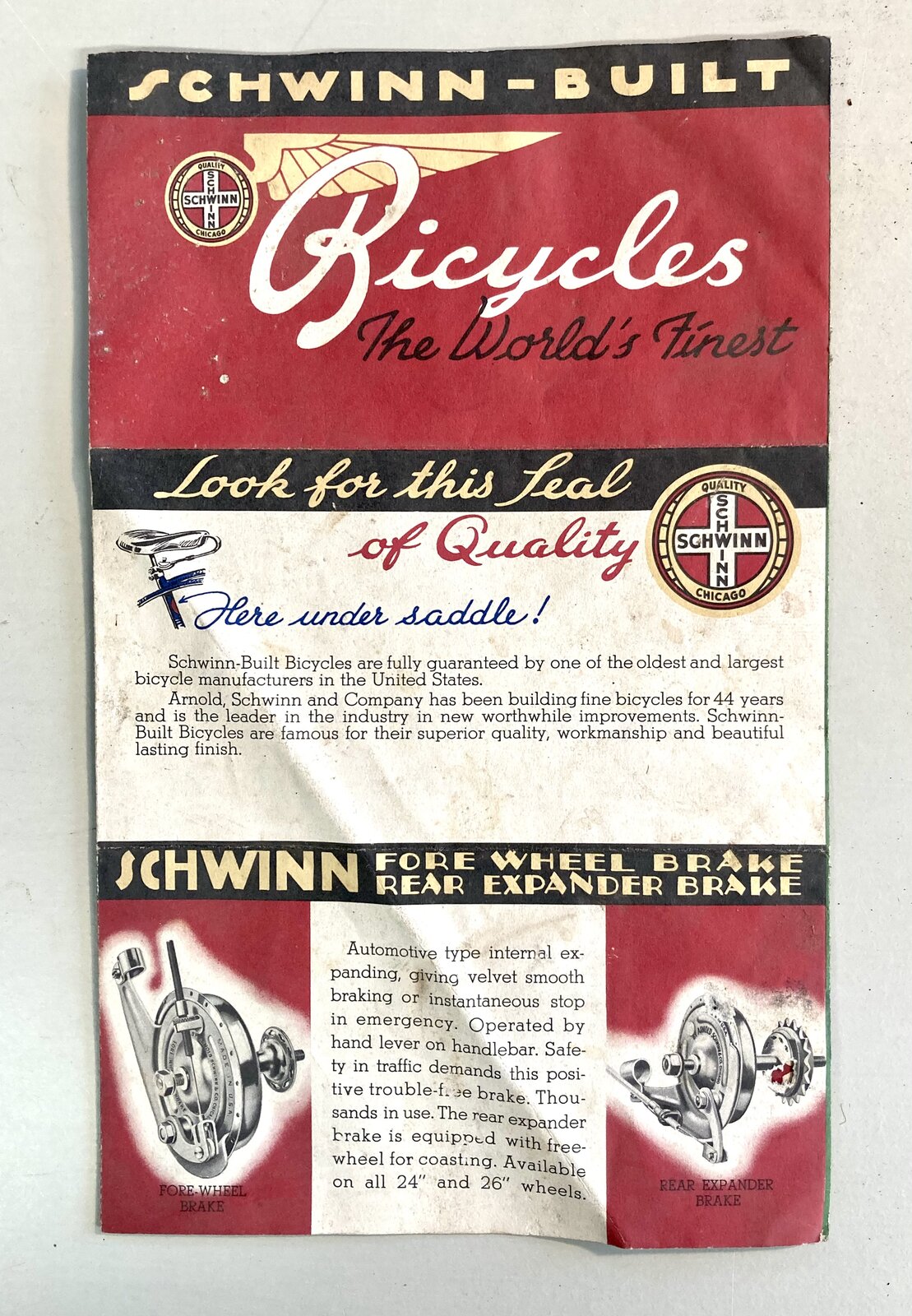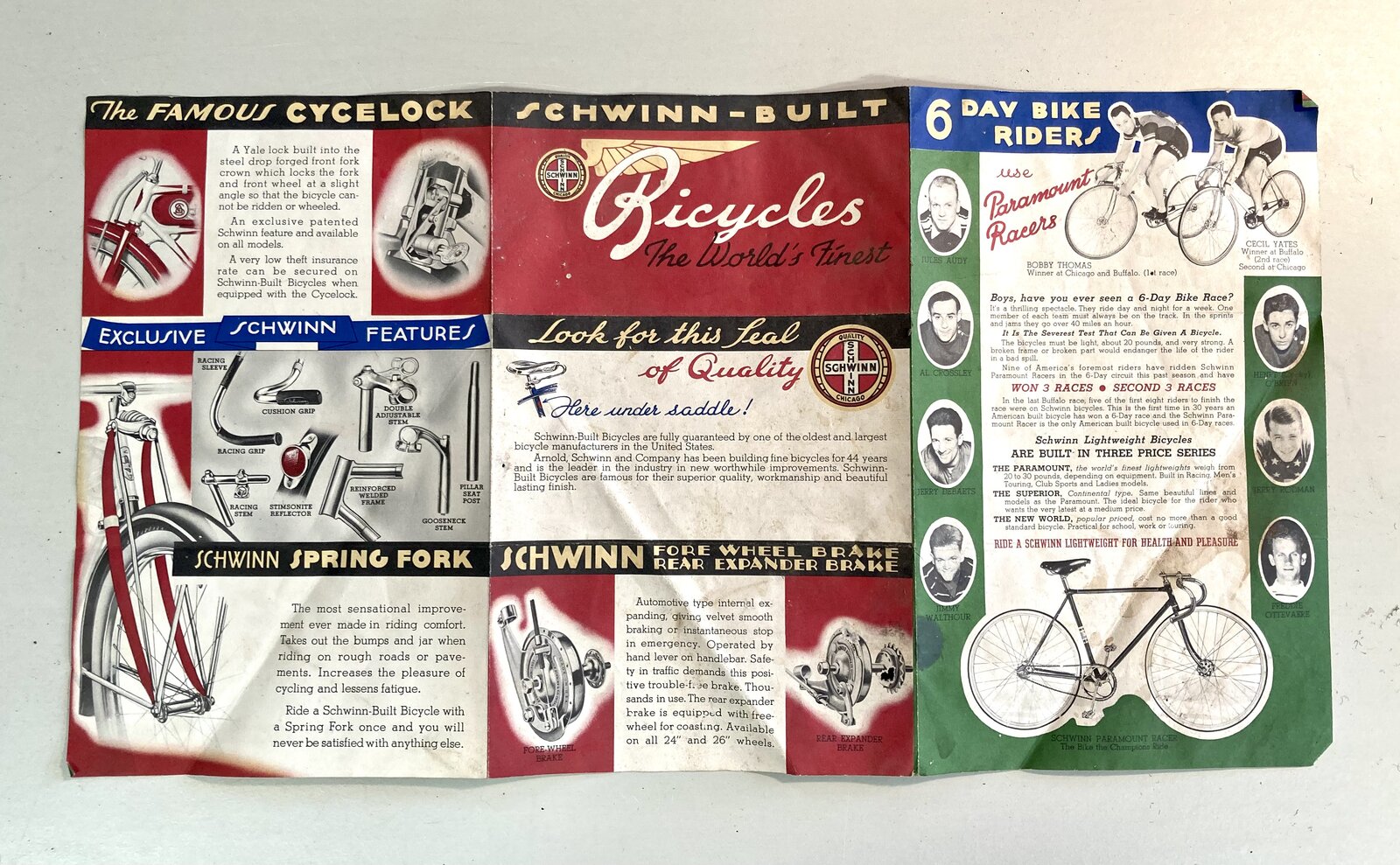 2——-LARGE format Christmas 1964 Schwinn ad mats 11 pages featuring a large % of Schwinn line including 64' Super Deluxe Stingray, middleweights and more! Roughly 10x 18 or so
Two very small cut outs as shown. 11 large pages total.
300.00 shipped
#3 SOLD
3——-Huge lot of Schwinn, cadet, Bendix, Stewart Warner store advertising pieces condition varies, most are in relatively good shape!
75.00 shipped on the lot
#
4 SOLD
4———New Departure, Bendix, Morrow etc literature and catalogs great reference material! 50.00 shipped on all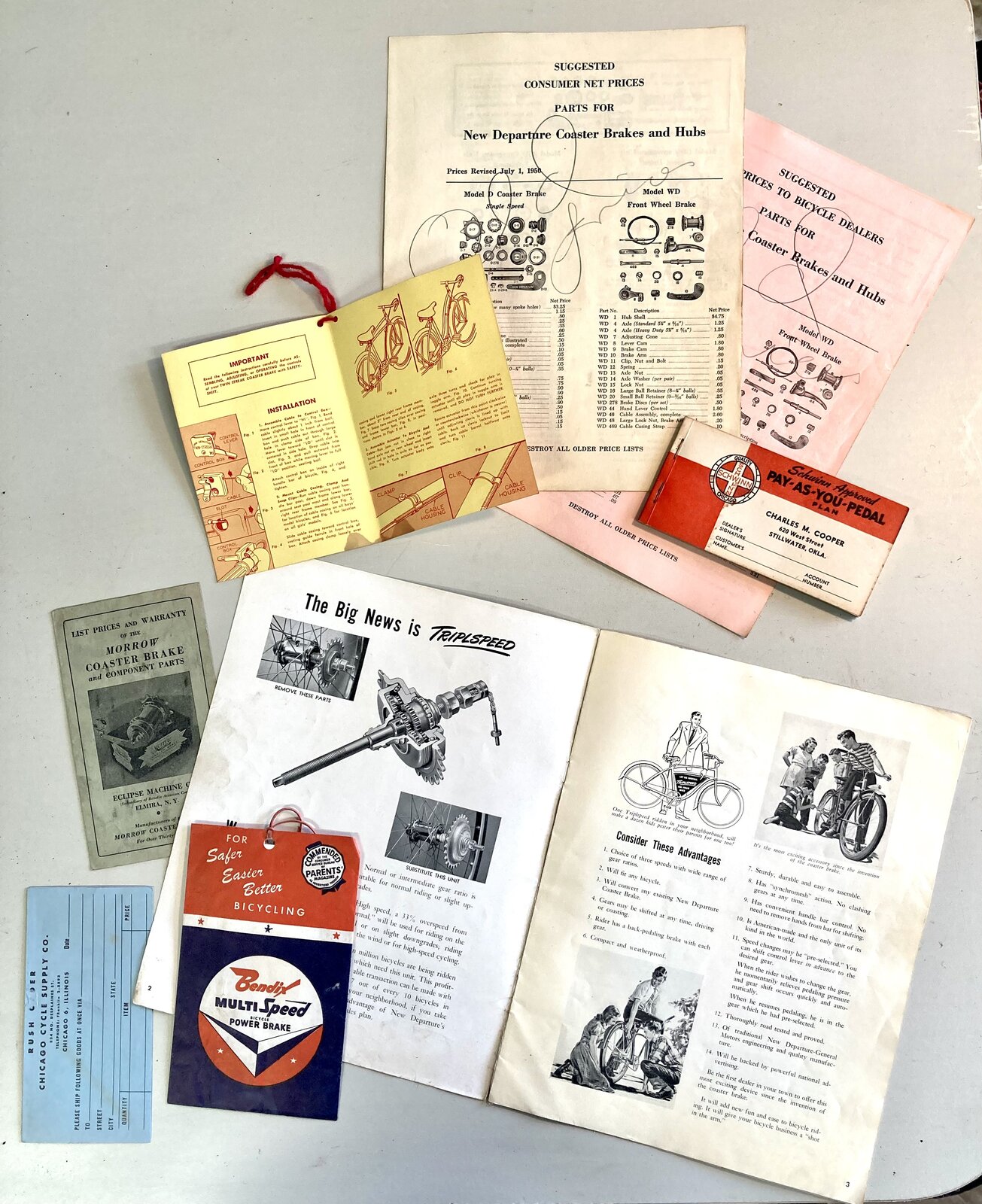 POSTER SOLD
5——Large Schwinn AMERICAN made in USA Dealer Sales Banner. A series of small holes as shown, still displays well large format approx 4 feet or so
75.00 shipped
6——Another nice advertising lot of Schwinn, Stewart warner, Bendix etc dealer display advertising pieces, most in good shape some nos 75.00 shipped on the lot!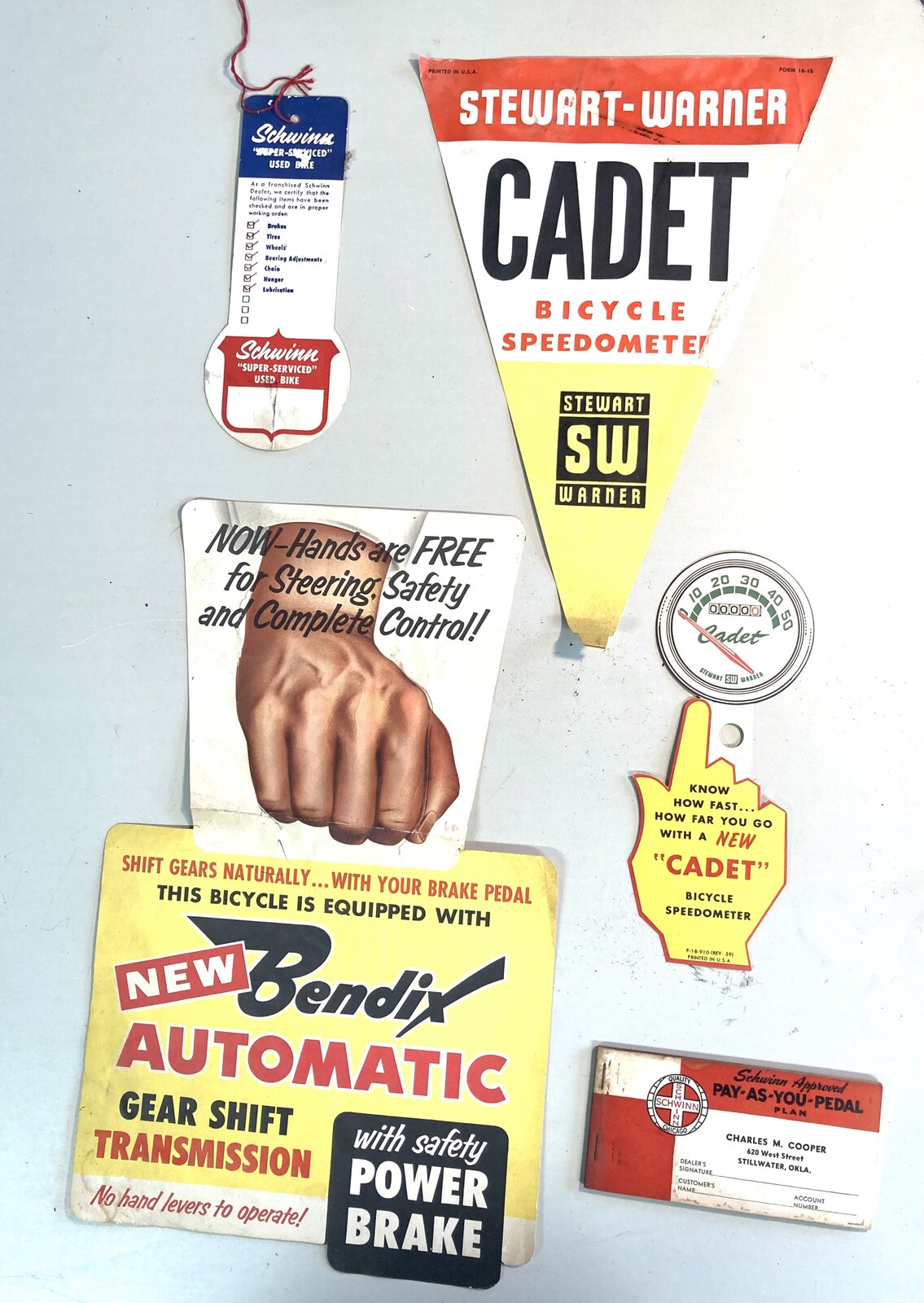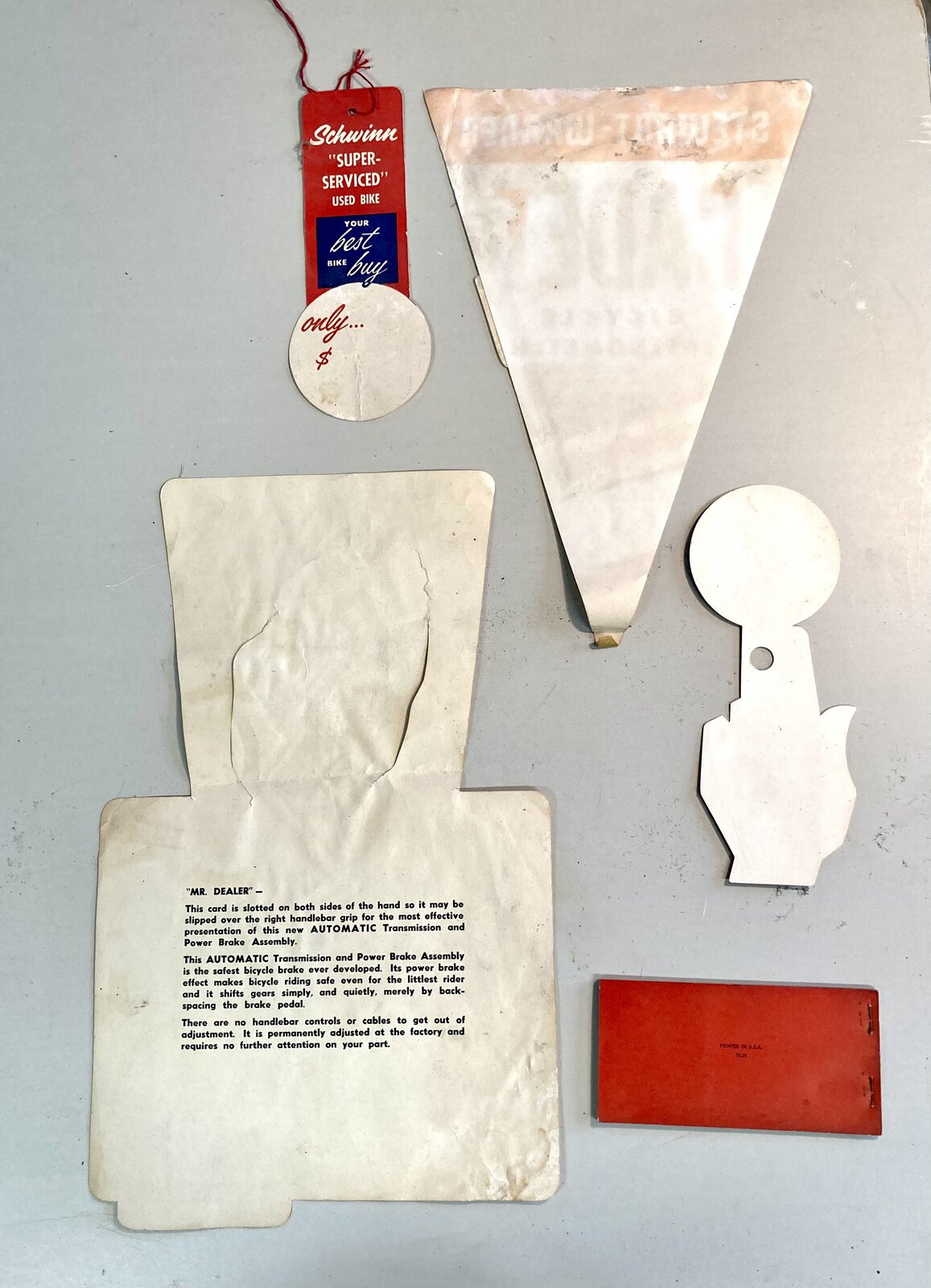 Last edited: